China's Li Jingliang loses to Daniel Rodriguez by split decision at UFC 279
Share - WeChat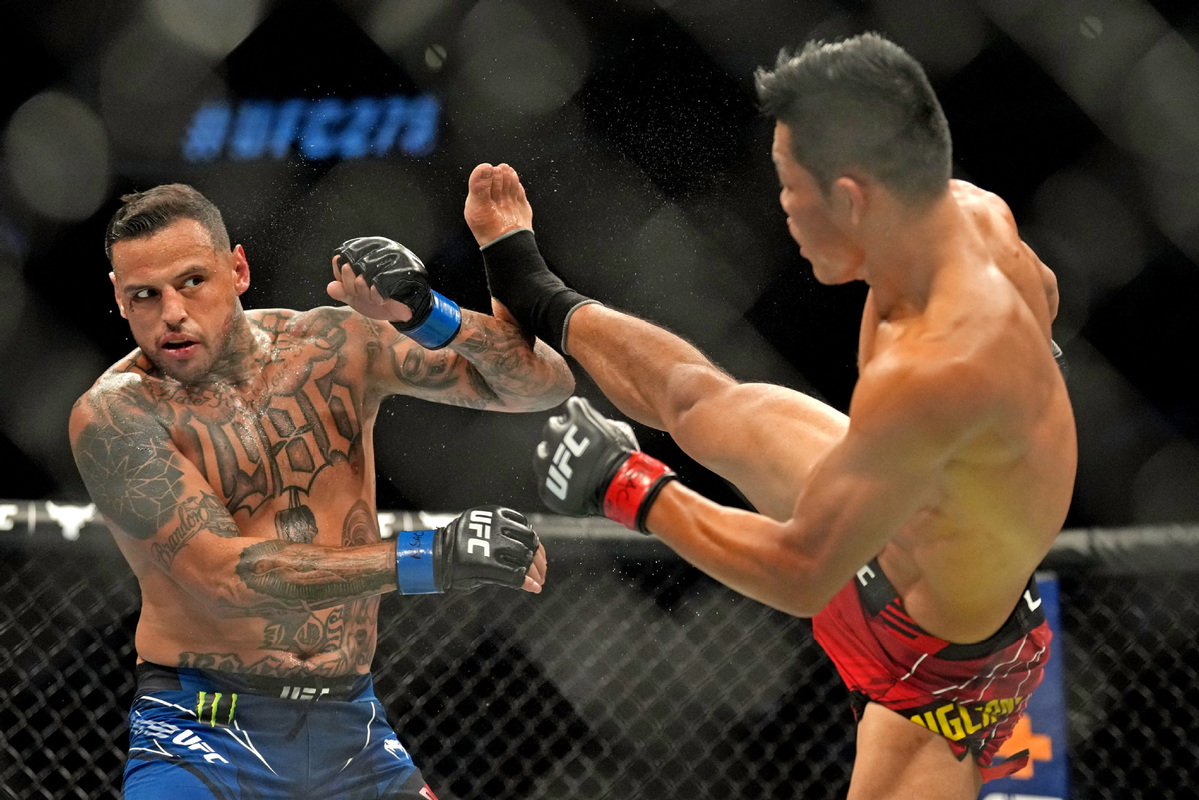 WASHINGTON -- China's Li Jingliang was edged out by a close split decision in a catchweight bout against Daniel Rodriguez at UFC 279 in Las Vegas on Sunday.
The 180-pound (about 81.65kg) catchweight bout was part of the UFC 279 main card, and Rodriguez overweighted Li by 8.5 pounds (about 3.86kg).
The size difference was apparent as the smaller Li had a hard time finding his range against Rodriguez right after the fight kicked off, but the matchup turned out to be a close one as Li managed to fire back with swift movement and strikes from different angles.
After the final round, Rodriguez won by split decision as two of the three judges gave 29-28 scorecards in Rodriguez's favor.
Entering the fight week, Li had been preparing for a welterweight matchup against Tony Ferguson, whereas his replacement, Rodriguez anticipated a catchweight contest against Kevin Holland.
Despite knowing the size difference, the dual accepted the rearrangement on a day's notice.
"I've never been a part of a situation like this when I switched up the whole fight card and pretty much. This is a first to me," said Rodriguez in his post-fight interview.
Li also commented on why he accepted the last-minute switch before the fight on his social media account.
"I'm here to fight, no matter who the opponent is. I would like to accept all the unexpected for the people who care for me," said Li.
"There's a saying that the harder your fist is, the wider your roads are. I believe that heroes always emerge in troubled times," he added.