As Serena leaves, Nadal loses, Federer absent, is era over?
Share - WeChat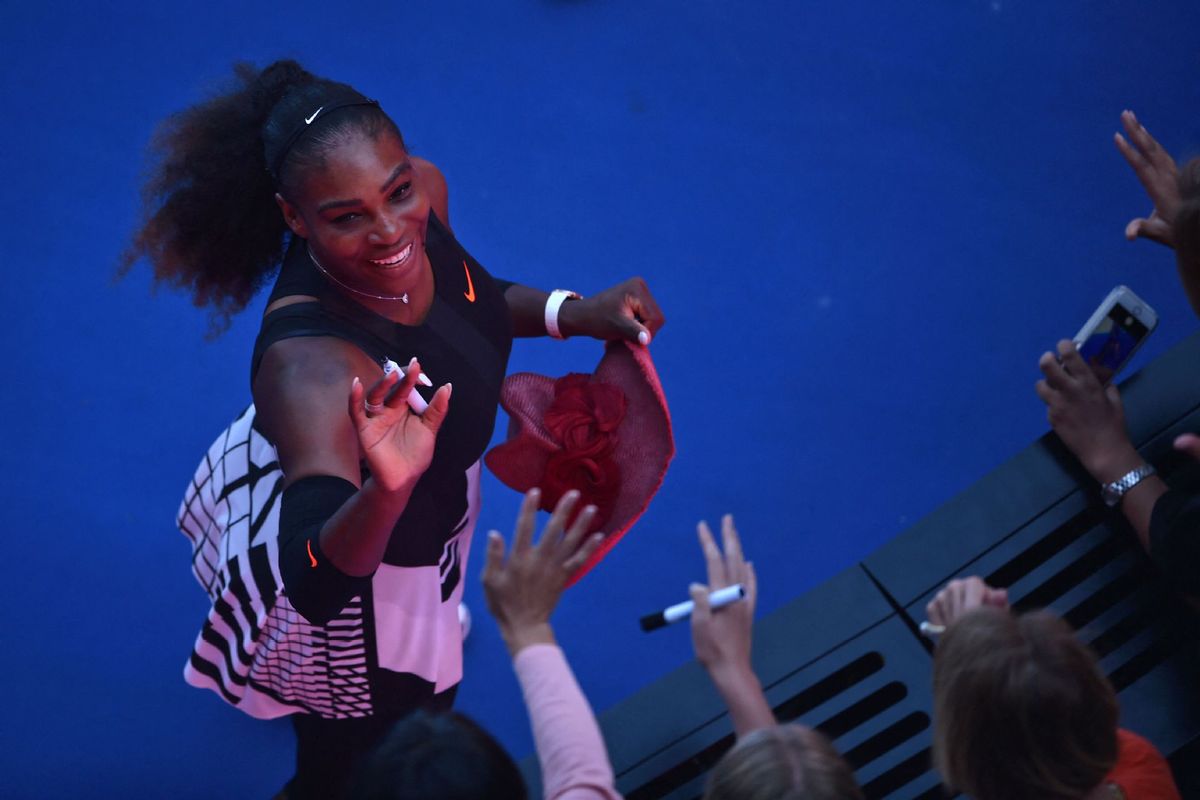 NEW YORK — Serena Williams, you might have heard, played what's expected to be her last match at the US Open. Rafael Nadal lost in the fourth round. Novak Djokovic and Roger Federer (more on them later) weren't even in the tournament.
Those four players dominated, and were the main draws, in tennis for decades, collecting a total of 86 Grand Slam singles titles, each with at least 20. And so, as the quarterfinals began at Flushing Meadows on Tuesday without any member of that quartet present, it made sense to ask: Is this the end of an era? The 36-year-old Nadal sounded a philosophical note about the topic after he was bounced by 24-year-old American Frances Tiafoe 6-4, 4-6, 6-4, 6-3 on Monday.
"Some depart, others come and the world keeps going. It's a natural cycle," said Nadal, who noted that his wife is pregnant with their first child and so he isn't sure when he will play next. "It's always the same. The same one have been up there several years; others are coming and we will be leaving. It's logical." Folks have been wondering — and, perhaps, worrying — about when someone new would emerge to take on the mantle in both women's tennis and men's tennis.
This US Open, whether merely symbolic or truly portentous, offers a glimpse at the current and future states of the game. Of the 16 singles quarterfinalists across the women's and men's brackets, 15 never have won so much as one major championship anywhere (the exception is Iga Swiatek, a 21-year-old from Poland who is No. 1 on the WTA Tour and owns two French Open titles).
According to the US Tennis Association, this is the first time in the professional era, which dates to 1968, that its Grand Slam event featured fewer than at least two past major title winners at this stage.
Looking just at the men's bracket, none of the four quarterfinalists who will play Wednesday — No. 22 seed Tiafoe vs. No. 9 Andrey Rublev, and No. 3 Carlos Alcaraz vs. No. 11 Jannik Sinner — has even reached a major semifinal. Rublev, who turns 25 next month, is the oldest of the bunch.
"It's cool," Tiafoe said, "to see a new era." And consider: It's been nearly 20 years since there were zero previous Slam champs in the quarterfinals of a major. That last happened at Wimbledon in 2003. Who won the trophy? Federer, claiming the first of his 20, which shattered the old men's mark of 14 established by Pete Sampras, and now has been surpassed by Nadal's 22 and Djokovic's 21 (as well as Williams' 23, the most for any tennis player in the pro era).