Tiafoe ends Nadal's 22-match Slam streak in US Open 4th Rd
Share - WeChat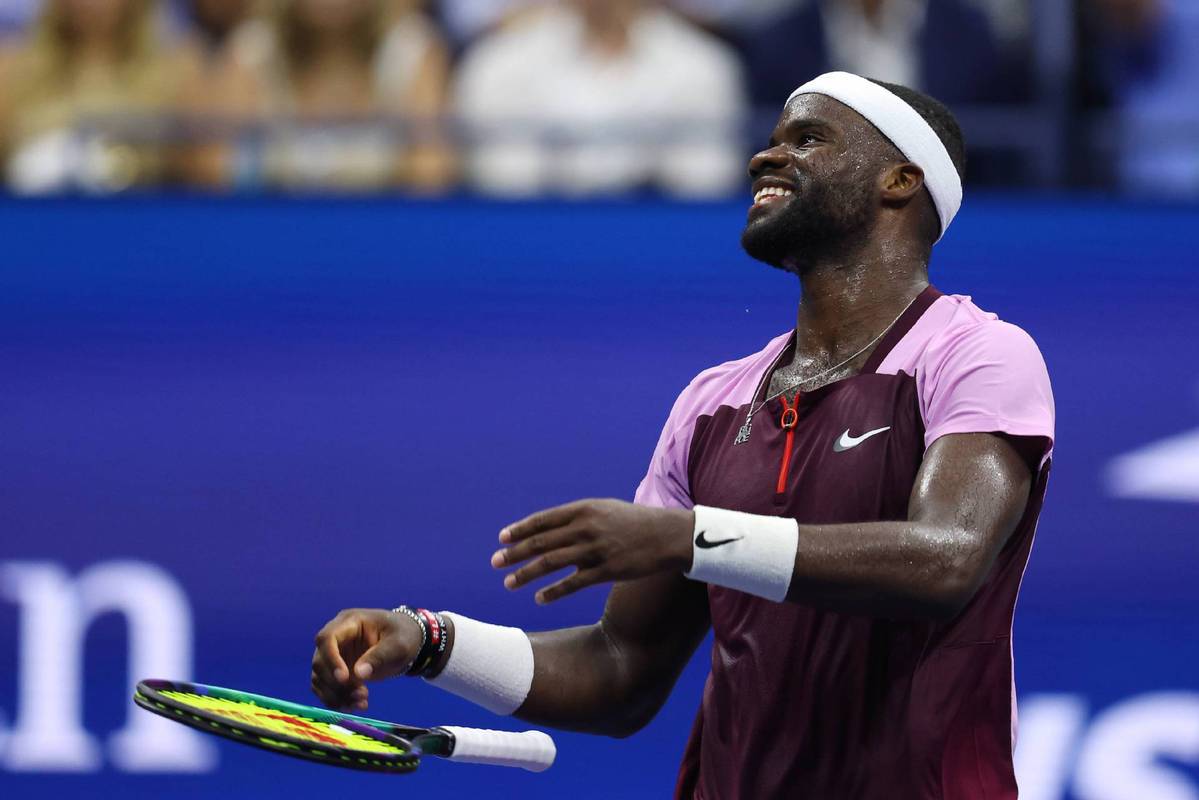 NEW YORK — Frances Tiafoe ended Rafael Nadal's 22-match winning streak at Grand Slam tournaments by beating the 22-time major champion 6-4, 4-6, 6-4, 6-3 in the US Open's fourth round on Monday.
Tiafoe is a 24-year-old from Maryland who is seeded 22nd at Flushing Meadows and reached the second major quarterfinal of his career.
He is the youngest American man to get that far at the US Open since Andy Roddick in 2006, but this was not a case of a one-sided crowd backing one of its own. Nadal is about as popular as it gets in tennis and heard plenty of support in Arthur Ashe Stadium as the volume raised after the retractable roof was shut in the fourth set.
"I don't even know what to say right now. I'm beyond happy. I can't believe it," said Tiafoe, who faces No. 9 seed Andrey Rublev next. "He's one of the greatest of all time. I played unbelievable tennis today, but I don't even know what happened."
Here's what happened: Tiafoe served better than No. 2 seed Nadal. More surprisingly, he returned better, too. And he kept his cool, remained in the moment and never let the stakes or the opponent get to him. The 36-year-old from Spain had won both of their previous matches, and every set they played, too.
"Well, the difference is easy: I played a bad match and he played a good match," Nadal said. "At the end that's it." This surprise came a day after one of Tiafoe's pals, Nick Kyrgios, eliminated No. 1 seed and defending champion Daniil Medvedev.
That makes this the first US Open without either of the top two seeded men reaching the quarterfinals since 2000, when No. 1 Andre Agassi exited in the second round and No. 2 Gustavo Kuerten in the first.