IAEA mission heads to Ukraine nuclear plant
Share - WeChat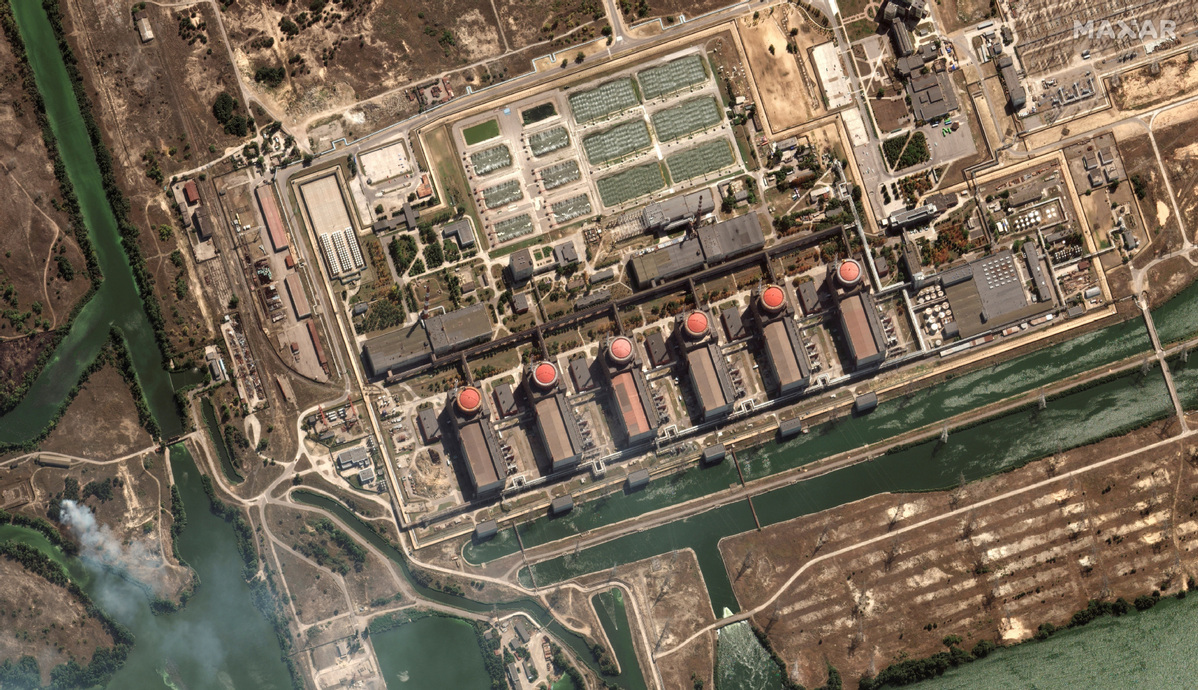 KYIV-A team from the United Nations' nuclear watchdog headed to Ukraine's Zaporizhzhia nuclear plant on Monday, said the agency's chief.
Zaporizhzhia, Europe's largest nuclear power plant, has been a hot spot in the ongoing conflict.
"We must protect the safety and security of Ukraine's and Europe's biggest nuclear facility," Rafael Grossi, director-general of the International Atomic Energy Agency, or IAEA, said in a post on Twitter.
An IAEA team he is leading will reach the plant on the Dnipro river near front lines in southern Ukraine later this week, said Grossi without specifying the day of their expected arrival.
The IAEA separately tweeted that the mission would assess physical damage, evaluate the conditions in which workers are working at the plant, and "determine functionality of safety & security systems". It would also "perform urgent safeguards activities", a reference to keeping track of nuclear material.
On the battlefield, Ukraine's military said early on Monday that Russian forces shelled military and civilian infrastructure in the Donetsk region. Russia has been denying targeting civilians since the special military operation started.
The conflict has touched off Europe's most devastating conflict since World War II.
The United States and its allies have imposed sweeping sanctions on Russia and sent assistance to the Ukrainian government.
Russia said sanctions will never make it change its position and Western arms supplies only drag out the conflict.
Ukrainian Foreign Minister Dmytro Kuleba will travel to Sweden and the Czech Republic this week and push for more sanctions on Russia, including an EU-wide visa ban for Russians.
European Union foreign ministers meeting this week are unlikely to unanimously back a visa ban on all Russians, EU foreign policy chief Josep Borrell told Austria's ORF TV.
The idea, to be studied in a two-day meeting starting from Tuesday in Prague, has divided EU nations, with some wholeheartedly agreeing with it while others resisting.
Some EU countries neighboring Russia have already moved to bar or limit visas to Russians, but no EU-wide ban is yet in place.
In February, the EU restricted visas in certain categories for Russians linked to the Kremlin, including officials, diplomatic passport holders and company bosses. But tourist visas were still permitted.
Agencies Via Xinhua