Beijing film festival honors industry giants
Share - WeChat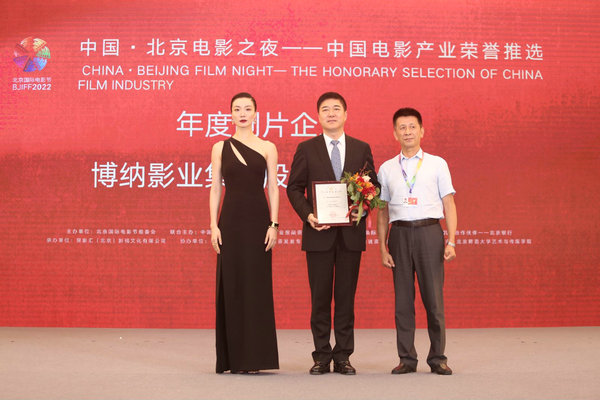 Beijing Film Night, one of the highlights of the ongoing 12th Beijing International Film Festival, was held earlier in the Chinese capital this week, gathering more than 100 celebrities and industry insiders.
China Film Co Ltd, the largest State-owned studio, received the best investor award, the festival's annual industry honor which consists of seven awards, with its blockbusters raking in a total box office revenue of over 20 billion yuan ($2.95 billion). Some of the studio's most known movies released last year include the anthology My Country, My Parents, Zhang Yimou's first espionage thriller Cliff Walkers, and the pandemic-fight-themed Embrace Again.
With the war epic franchise The Battle at Lake Changjin, Bona Film Group - which has also produced some real life stories adapted into blockbusters such as Chinese Doctors - took home the best producer award.
Despite the difficulties caused by the pandemic outbreak last year, the country has grossed 47 billion yuan box office in 2021, indicating the domestic film industry's recovery capability thanks to the giant studios' effort, according to the festival's organizers.