Sweet scroll music
Share - WeChat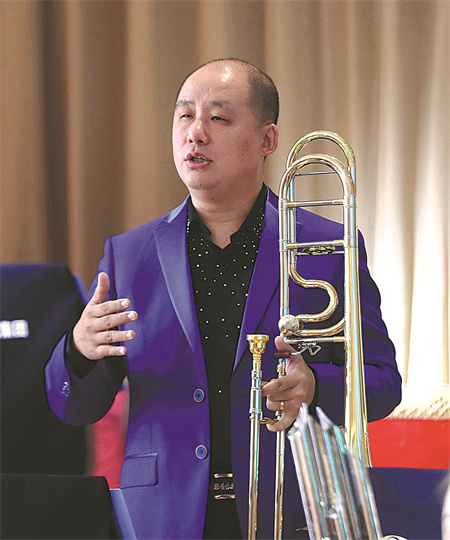 "The dance drama and music, like traditional Chinese paintings, are abstract, leaving audiences enough space to imagine by themselves," says Li Bingchuan, director of the concert. "Unlike the dance drama, which mainly reflects and stays loyal to the painting, the concert will provide music that further explores the country's beautiful natural scenery, traditional Chinese culture and the spirit of Chinese people."
On Aug 5, Li, along with 20 musicians from the China Oriental Performing Arts Group, performed two pieces that will be featured in the concert. One depicts the beautiful Poyang Lake, which lies on the south bank of Yangtze River in the north of Jiangxi province, and the other is adapted from the classic Chinese musical work, Three Stanzas of Plum Blossoms, which will be played by bianzhong performers.
"There will be solo performances of different traditional Chinese musical instruments. The audience will be amazed by the musicians' techniques and the beautiful sound they produce," says Li. "We've been looking for ways to connect ancient Chinese music with contemporary audiences. The concert will be a great opportunity to achieve that goal."