Acute polarization in American politics continues to spell trouble for world: China Daily editorial
Share - WeChat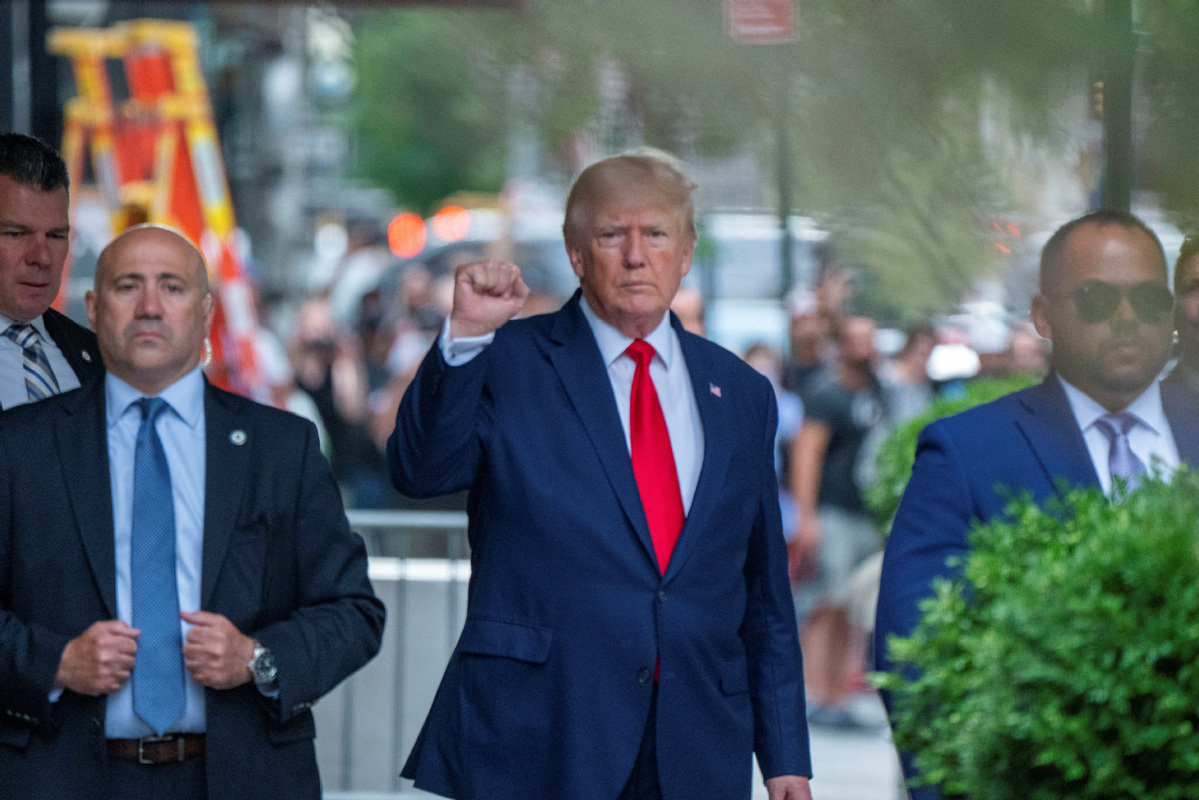 The Federal Bureau of Investigation searched Mar-a-Lago, a residence of previous US president Donald Trump in Palm Beach, Florida, on Monday.
The significance of the law enforcement department's action does not rest solely with the object of the search, many pages of classified documents that Trump allegedly brought with him to the property when he left the White House in January last year, but the timing and possible consequences of the move, as it will cast an unavoidable influence on the midterm elections in November.
The Republicans — although no longer the monolithic whole they appeared to be before the Capitol Hill riot — have been prompted to coalesce again, accusing the Democrats of conducting a "political witch hunt" and calling the investigation "political persecution" typical of an authoritarian regime.
Some Republican members of Congress have even threatened to take revenge by carrying out a series of investigations against the Democrats if the Republican Party regains control of the House of Representatives in the midterm elections as expected.
If that's not enough, the protests fervent Trump supporters staged outside Mar-a-Lago after Trump's high-profile disclosure of the search, in which they clamored "Civil war coming to America", should ring the alarm bell that the aggressive populism and anti-intellectualism that Trump gave free rein to during his presidency will once again hold sway over the US political system.
The Democrats have tried to dodge the attacks by adopting a strategy of "less talk, less trouble" and prevaricating on the incident. US President Joe Biden's spokesperson said he didn't know about the search, and House Speaker Nancy Pelosi said she didn't know about it until the incident was reported.
Trump himself has sought to exploit the incident by posting a tirade against the "political persecution" targeting him and calling on his supporters to raise funds for him on Monday night.
All of which further aggravates the polarization in the US.
Surveys show the Republicans are very likely to take control of the House of Representatives, as the exorbitant inflation in the US, the technical recession of the US economy and the quagmire of the Ukraine crisis are all being blamed on the Biden administration, even though a lot of his policies are a continuation of those of the Trump administration.
Whatever the outcome of the midterm elections, the worsening polarization in US politics will continue to take its toll on the rest of the world by manufacturing divisions, confrontations, mistrust and crises.
Most Viewed in 24 Hours
China Views