Museums promote cultural confidence
Share - WeChat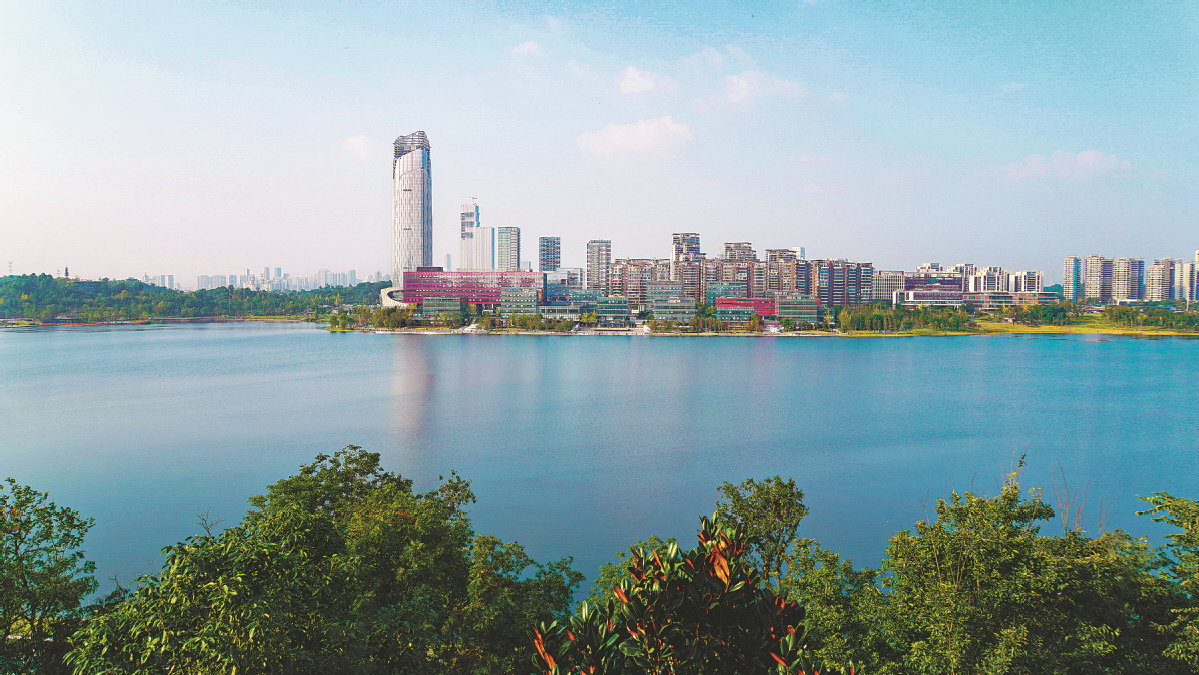 Since 2020, six new pits, which are next to the first two, have been excavated. Archaeologists have discovered artifacts including a bronze altar, a net covering a vessel shaped like a tortoise shell, a human figurine with a serpent's body carrying a zun-a vessel used for rituals-on its head, and a bronze artifact shaped like a dragon with a pig's nose.
Ran Honglin, an archaeologist at the Sichuan Provincial Cultural Relics and Archaeology Research Institute, said that archaeologists had never seen anything like these items before.
The six new pits were discovered by a team set up by the institute and schools such as Peking University and Sichuan University. According to Zhu Yarong, deputy curator of the Sanxingdui Museum, 18,000 relics have been unearthed from the eight pits at the Sanxingdui Ruins. Many important discoveries made at the first two pits in 1986 are on display at the museum.
The museum remains a popular site amid the COVID-19 epidemic. There have been so many visitors that most cannot find a guide, Zhu said.
Emboldened by the discoveries at Sanxingdui, Sichuan has seen new archaeological achievements.
Last year alone, new achievements were made in the archaeological excavation of the Luojiaba, Chengba and Baodun Ruins. Over 10,000 relics pertaining to Zhang Xianzhong (1606-47), leader of a farmers' uprising in the Ming Dynasty (1368-1644), were unearthed from the Minjiang River in Pengshan, a district of Meishan.
The relics were sunk in the river 376 years ago after Zhang's army was ambushed by Qing (1644-1911) troops, said Li Bei, deputy director of the Sichuan Provincial Cultural Heritage Administration.
More than 100 Paleolithic ruins were also discovered in the province last year. The Piluo Ruins is by far China's best preserved archaeological site from the Paleolithic period dating back to between 2.5 million to around 10,000 years ago, she said.
Xiao Feige contributed to this story.