Museums promote cultural confidence
Share - WeChat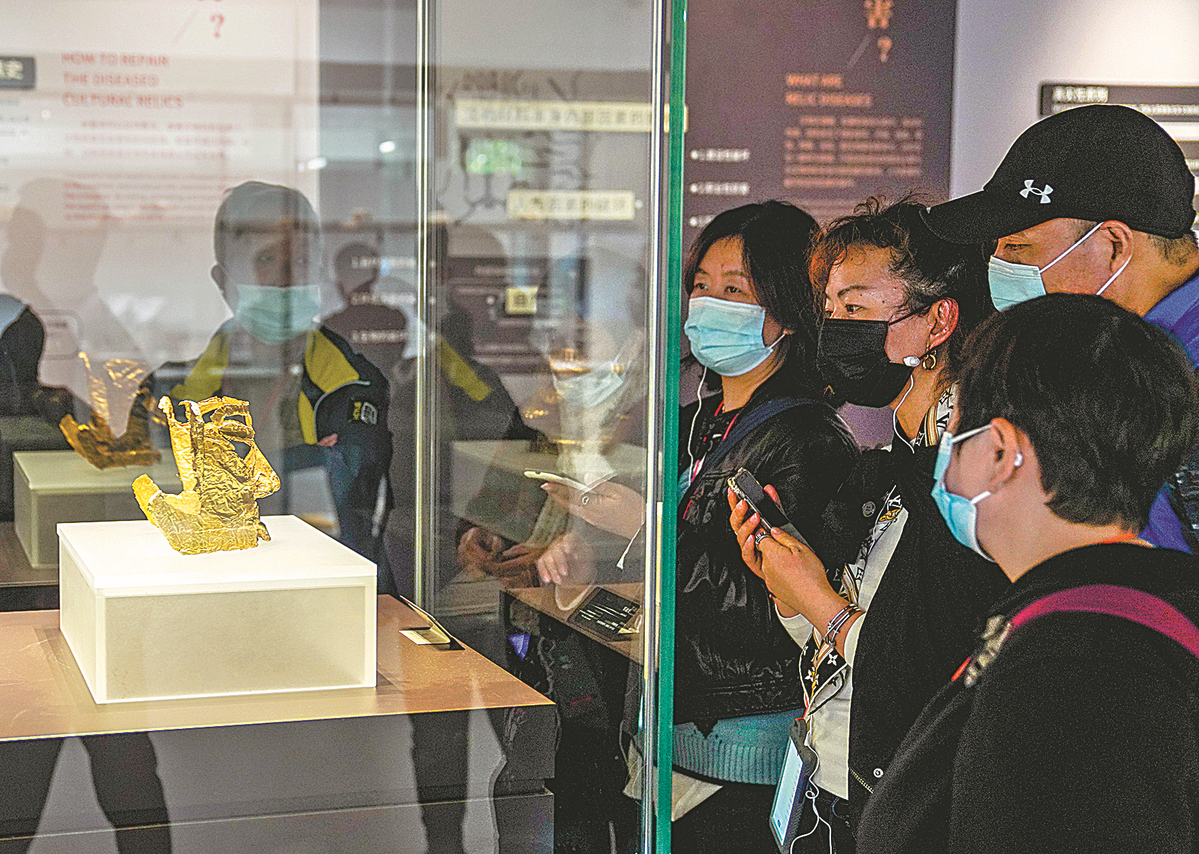 About 150 kilometers from the temple is the Sanxingdui Museum, which houses priceless cultural relics from the Sanxingdui Ruins in Guanghan, Sichuan.
Covering 12 square km, the ruins include the remains of an ancient city, sacrificial pits, residential quarters and tombs.
Scholars believe the site was established 2,800 to 4,800 years ago, and archaeological discoveries show that it was a highly developed and prosperous cultural hub.
The site was discovered in 1929 when Yan Daocheng, a villager in Guanghan, unearthed a pit full of jade and stone artifacts while repairing a sewage ditch on the side of his house.
Since the 1930s, numerous archaeologists have conducted excavations at the site. They had a major breakthrough in 1984, when the remains of large palaces and parts of the eastern, western and southern city walls were found at the site. Two years later, two large pits full of bronze artifacts, including masks and figurines, were unearthed.
The discoveries confirmed that the site comprised the ruins of an ancient city that were the political, economic and cultural center of the Shu Kingdom. In ancient times, Sichuan was known as Shu.
The site is considered to be one of the most important archaeological discoveries in China in the 20th century.