What's on
Share - WeChat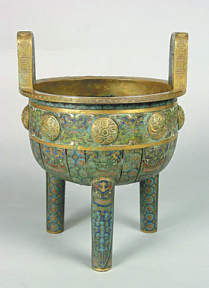 Coated ware
The technique of applying falang enamel coating on ware was introduced to China from the Middle East, between the late 13th and early 14th centuries. The craft was developed by local artists who combined handicraft and aesthetic views at home to make falang ware a representative category of traditional Chinese art. The luxury items were enjoyed by royal families who ordered production at imperial studios. Emperors sometimes rewarded such ware to princes, ministers and visiting foreigners. The craft had been inaccessible to ordinary people until the late Qing Dynasty (1644-1911), when court budgets were reduced and artisans were dismissed. To make a living, they made and sold falang ware so that ordinary families could use. Glamour, an exhibition now on at Liaoning Provincial Museum in Shenyang, is showing dozens of such items from its own collection. The exhibition that runs through to Oct 30 introduces techniques, color arrangements and styles of the craft, and traces its rise, decline and modern revival since the 13th century.
9 am-5 pm, closed on Mondays. 157 Zhihui Sanjie Street, Hunnan district, Shenyang, Liaoning province.024-2320-5102.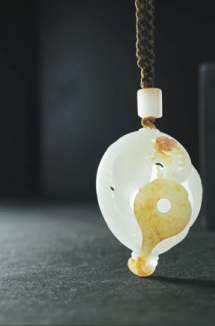 Jade craft
Jade sculpting is a long-standing craft that has developed in style from region to region in China. The Shanghai school of jade carving came into shape by the end of the 19th century, blending the engraving techniques popular in Beijing and Suzhou and Yangzhou in Jiangsu province. In Pursuit of Beauty, underway at Suzhou Museum, has dozens of such delicate objects made by Huang Hanyong, a prominent jade sculptor who has been working on the inheritance of the Shanghai style of jade craft. Huang says the core spirit of the school is that it's not limited to techniques or motifs but open to new styles, and he says that is why it has established itself among the four schools of jade sculpting in China. Huang's work mixes history, traditions and modern aesthetics. Huang has donated one of his works, Above Cloud, to Suzhou Museum. The current show, running through to Oct 7, also starts the museum's series of cultural heritage shows based on the Yangtze River Delta region.
9 am-5 pm, closed on Mondays. 204 Dongbei Street, Suzhou, Jiangsu province. 0512-6757-5666.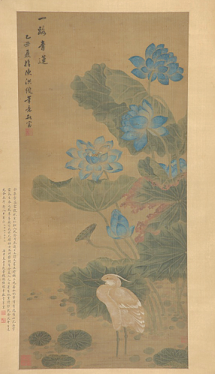 Lotus scenes
Appreciating lotus has been integrated into the daily lives of people living in Hangzhou, Zhejiang province, where the renowned West Lake boasts a dynamic and poetic landscape of lotuses in summer. Such scenery inspired poets in ancient China to compose beautiful verses. More than 170 antique pieces and handicraft items are on show at a lotus-themed exhibition at the West Lake Art Museum. Growing lotus in the city can be traced to the third and fourth centuries. The motifs of lotus flowers were featured in paintings, architecture, bronze mirrors, stone sculptures and objects used in Buddhist religious events, among other categories of art and crafts. Lotus was imbued with cultural meaning to symbolize brightness, life and self-cultivation of high morality. Visitors to the show can also see more than 200 kinds of lotuses being grown in the West Lake. The exhibition ends on Sept 7.
9 am-5 pm, closed on Mondays. 25 Gushan Road, Hangzhou, Zhejiang province. 0571-8601-3085.