Large puppet show staged in Nanchong
Share - WeChat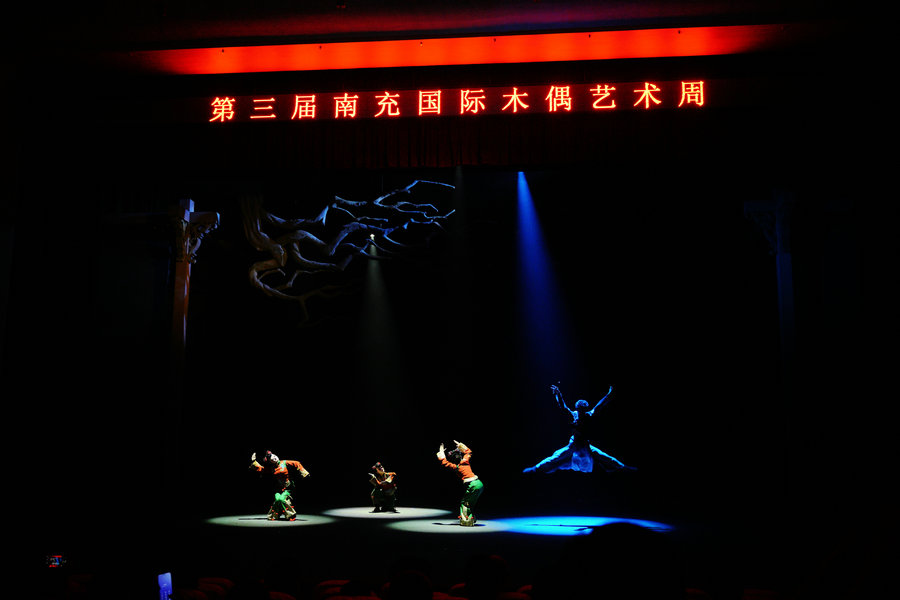 The large-scale puppet show, Puppet World, lifted the curtain on the 3rd Nanchong International Puppet Art Week in Nanchong city, Southwest China's Sichuan province, on July 29.
Consisting of four sections, this 55-minute show was created and staged by The Big Puppet Theatre of Sichuan Province, showcasing the history, inheritance and development of this art form with multimedia techniques on stage, such as light, sound and electricity.
Nanchong is the birthplace of the time-honored and unique northern Sichuan giant puppet show, which is also a rare opera genre with a history of more than 300 years. The art was listed as one of the first national intangible cultural heritages in 2006.
The Asia-Pacific International Puppetry and Shadow Exhibition and Performance Base had already been established in Nanchong since 2014. The Puppet Art Week was also inaugurated in 2014, and has been held every three years ever since. Now it has been included in the event list of the UNESCO International Puppetry Association and become an important international cultural activity.