Intangible cultural heritage exhibition delights and unites in Xinjiang
Share - WeChat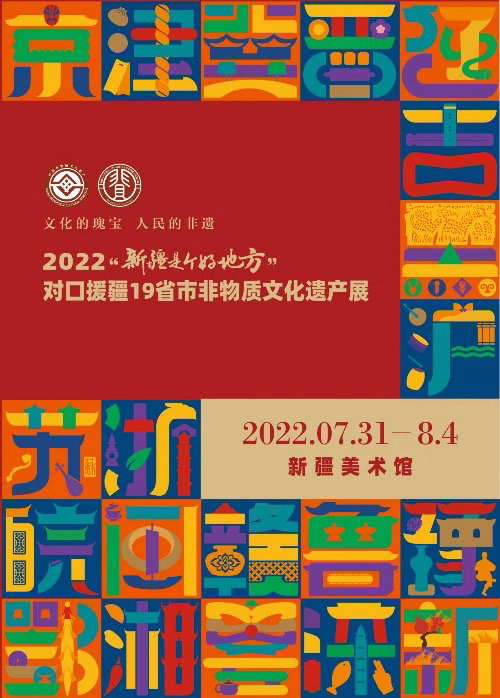 An intangible cultural heritage exhibition kicked off at the Xinjiang Art Museum in Urumqi, Northwest China's Xinjiang Uygur autonomous region, on July 31.
The five-day event features more than 300 intangible cultural heritage items from 19 provinces and cities that have been paired up to assist Xinjiang as well as 14 cities and prefectures across Xinjiang. The event is co-held by the Ministry of Culture and Tourism and the regional government of Xinjiang.
Hu Heping, head of the Ministry of Culture and Tourism, said that the exhibition will present a cultural feast to the public and the rich cultural resources in Xinjiang should be utilized to further push forward the region's development and enhance the unity of people from different ethnic groups.
Erkin Tuniyaz, chairman of Xinjiang regional government, said that the region will fully show the profound history of Chinese civilization and help consolidate the sense of community for the Chinese nation among its people.
Bai Xiaming, a visitor to the exhibition, said that it was a fruitful experience for her to look around the exhibition hall. "The significance of all those intangible cultural heritages not only lies in them being passed from generations to generations, but also in the cultural integration behind each of them," she added.
Most Popular