Tales from the riverbank
Share - WeChat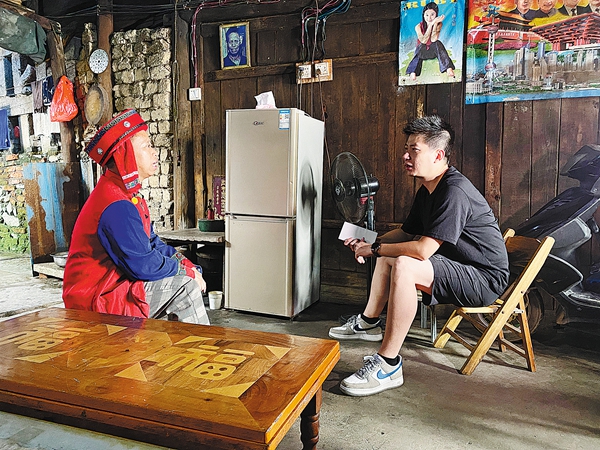 Online celebrity with a penchant for English, 'Teacher Liu' happily informs his followers about the bucolic lifestyle of his hometown in South China, Shi Ruipeng in Nanning and Ye Zizhen in Beijing report.
"Row, row, row your boat, gently down the stream...," sings Liu Tao in a video posted on social media of a boat trip he took along the Yulong River in Yangshuo, South China's Guangxi Zhuang autonomous region.
The video of him reciting the English ditty hit a record 130 million views on Douyin, the Chinese version of TikTok, in just a few weeks. He puts it down to his accent.
Going by the handle Teacher Liu on Douyin, the 44-year-old man from Yangshuo, a popular tourism destination, was born into a poor farmer's family in Baisha town.
"I'm a farmer, even I can get famous on the internet," he says.
Liu has four siblings. He dropped out of school after finishing junior high, because his parents could not afford the tuition fees.
"I like learning English, and have done well since I was young. My performance in English at school was quite good," Liu recalls, explaining why he chooses to record most of his videos in the language.
At the time, a semester's tuition fee was 1,000 yuan ($148), the equivalent of about three years' expenditure of his family.
Most Popular