A better understanding
Share - WeChat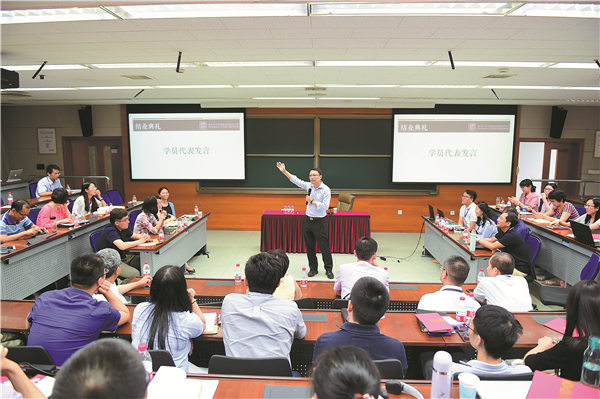 Chinese economist's approach to the subject is based on 'being practical', Yang Feiyue reports.
Lu Yi did his undergraduate studies in biology, which was a "detour" for him, but he made up for it in the following years by embarking on a successful career in a different field.
Lu, now in his early 40s, has managed to publish three or four academic papers annually on economics in top journals since he started teaching at Tsinghua University in Beijing in 2017. His academic contribution made him dean of the economics department at the School of Economics and Management in 2019. His work focuses on the Chinese economy, public finance, international trade and economic growth, and has shed light on economic issues and policy effects in China and overseas.
Lu has won many prizes, including the 2019 China Young Economists Award jointly given by the Economic Research Journal of Peking University's Guanghua School of Management and Wuhan University's advanced studies institute. Perhaps it was the number of papers he had published, "enough for a lecturer to work his way up to be a professor", Lu says jokingly about his awards during an interview in his office, where he has a casual look in thin metal-rimmed glasses, a white polo shirt and gray sports shoes. He interprets economics in plain words for his audience.
Many of his studies have offered reference material and inspiration for policymaking. For example, his study of vehicle purchase tax revealed that tail gas emissions increased over a period of four months as tax for low-emission cars was cut, which prompted many people to buy such cars.
"I hope I can help optimize policymaking before events and evaluate it later," he says.
Most Popular