Iranian readers club talks about Chinese poverty alleviation
Share - WeChat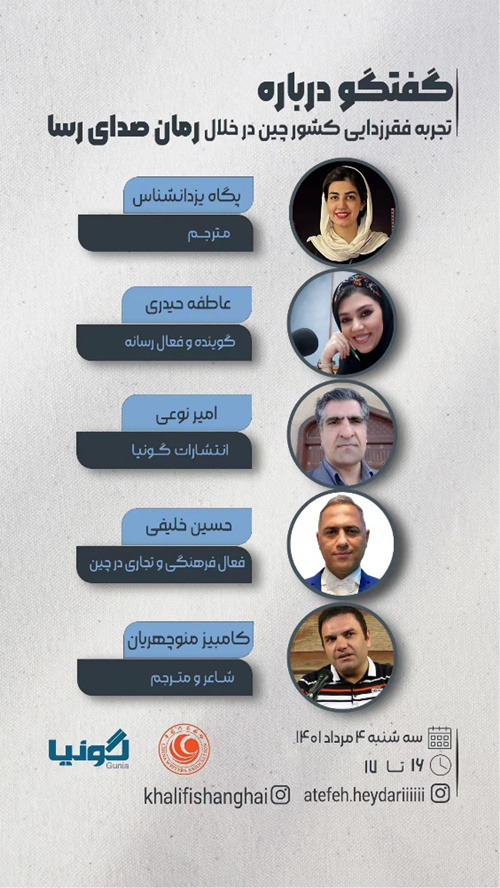 An online activity of the Chinese literature overseas readers club was held in Iran on Tuesday. The activity invited more than 30 people including local publishers, translators, cultural figures and culture lovers to gather in an Instagram conference room to talk about the Chinese poverty alleviation in the book Gaoqiang.
The book Gaoqiang, with the title literally meaning a kind of traditional Chinese opera, was published by Sichuan Tiandi Press and China National Publications Import and Export (Group) Co., Ltd. (CNPIEC) served as its copyright agency. The Persian version of the book was published in Iran in 2021.
The online activity was hosted by Amir Nueu, president of Iran's Genia Publishing House, who has contributed to the successful publishing of some Chinese literature over recent years. In reference to why the book Gaoqiang was chosen this time, he said that the book has shown the value of experience and achievements of Chinese poverty alleviation. "A country that can get out of poverty in an overall way, is an unbelievable heroic undertaking", he said.
The translators of the Persian-version of the book Pegah Yazdanshenas and Hossein Khalifi were both impressed by the changes that occurred in Chinese countryside they learned through translating the book.
Iranian TV host Atefeh Heydari said that Gaoqiang is the first Chinese book that she finished reading in one sitting. At the same time, she was recording an audio book for Gaoqiang, which will be the first audio book of Chinese literature in Iran.
Literary critic Kambyz Manouchehrian said that Chinese contemporary literature, such as Gaoqiang, more or less contains the trail of rapid development of the times, either on material progress or on spiritual exploration.
Amir Nueu said at the activity that, he hopes to strengthen cooperation with China Writers Association and CNPIEC, to help more Chinese books get published in Iran and organize more reading activities.
Most Popular