Bill aims to aid US chip giants
Share - WeChat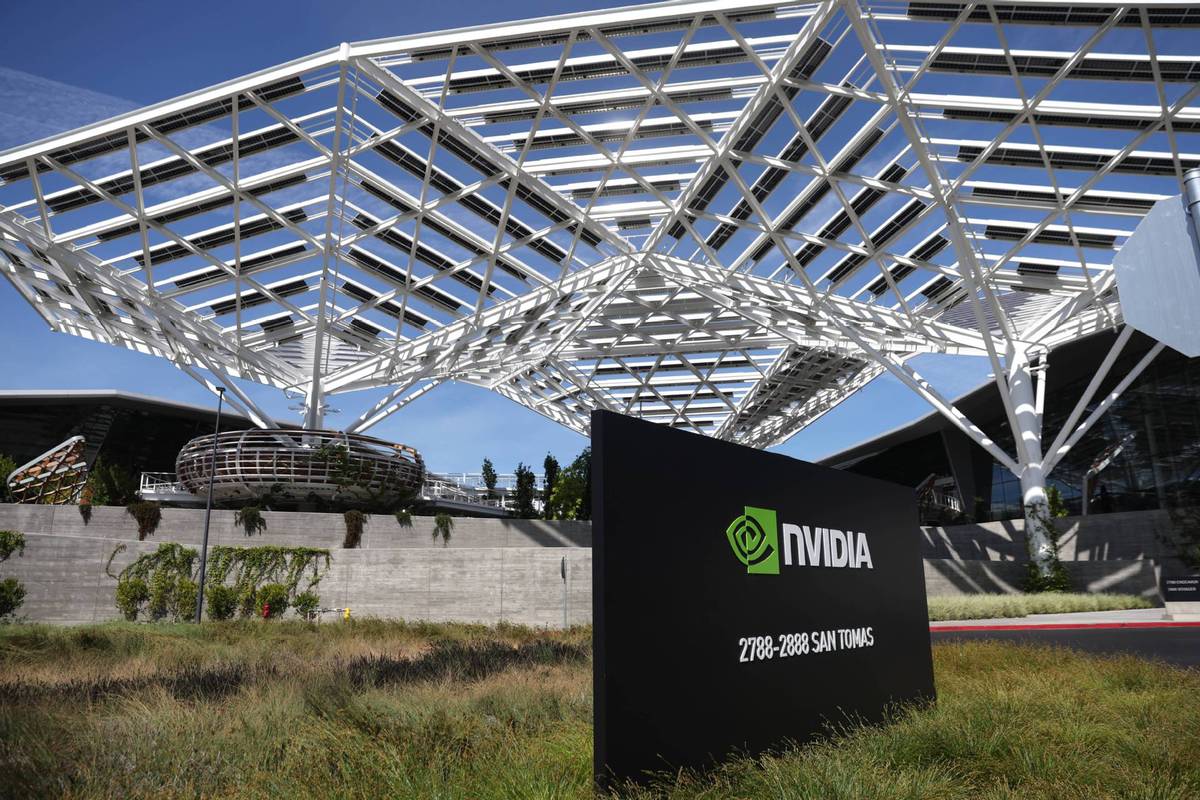 The chips were up Wednesday, as legislation to help the US semiconductor industry ostensibly compete with China advanced in the Senate.
Nvidia and two other major American chipmakers, Advanced Micro Devices and Qualcomm, were some of the biggest gainers in trading on Wednesday.
Also on Wednesday, House Speaker Nancy Pelosi, whose husband Paul has profited from exercising call options on Nvidia stock, signaled support for the bill, which is called the CHIPS Act, or Creating Helpful Incentives for the Production of Semiconductors for America.
The House plans to vote as early as next week on the legislation to provide tens of billions of dollars in subsidies and tax credits for the semiconductor industry, Speaker Pelosi said.
On Tuesday, the Senate, in a 64-34 approval of a procedural measure, set the stage for potential votes to pass the legislation in the Senate as soon as this week.
Nvidia shares closed higher Wednesday by 4.8 percent, or $8.15, to $178.07. Advanced Micro finished at $89.43, up $3.55 or 4.1percent. Qualcomm gained $4.34, or 2.9 percent to $151.71.
The bill aims to ease a shortage that has disrupted production in industries from automobiles to electronics and high-tech weapons. It is part of a broad effort across the government to counter an ascendant China and ease supply chain problems by decreasing US companies' reliance on foreign-made semiconductors.
The final text was not released, but Senate aides said the measure includes more than $50 billion in subsidies for US semiconductor companies, as well as a new, four-year, 25 percent tax credit to encourage companies to build US semiconductor plants. The tax credit is estimated to be worth about $24 billion.
Senator Rick Scott, a Florida Republican, criticized the bill, saying taxpayers should get a return on their investment rather than giving grants that do not have to be repaid.
"The taxpayer doesn't get anything here," he said.
Sourabh Gupta, a senior fellow at the Washington-based Institute for China-America Studies, told China Daily that "the scale of the subsidies will have an overcapacity-driven, trade-distorting effect in global markets".
"And some of the subsidies might come to be seen in retrospect as plain and simple 'corporate welfare' at taxpayers' expense, i.e., investments the firms would have made in any case even had the subsidies not been dispensed," Gupta said.
The legislation also contains "guardrails" supported by the White House that would restrict the ability of subsidized companies to invest in China, reported Newsweek. Those restrictions could include preventing companies from manufacturing the most advanced chips in China.
US chipmakers have reportedly lobbied against such restrictions and want the Commerce Department to determine what semiconductors can be produced in China, Newsweek said.
Several US chipmakers, including Nvidia and Advanced Micro, are customers of Taiwan Semiconductor, the world's most valuable semiconductor maker with a market capitalization of nearly $450 billion.
Earlier this month, Paul Pelosi exercised call options in Nvidia, according to CongressTrading.com. A call option is the right to buy a stock at a predetermined price. The call option buyer profits when the stock rises in price above the option strike price.
Paul Pelosi exercised 200 call options, or 20,000 shares, of Nvidia, based in Santa Clara, California, worth between $1 million and $5 million, according to a disclosure that Speaker Pelosi, a California Democrat, filed on July 14 with the House of Representatives.
"The speaker does not own any stocks," Pelosi spokesman Drew Hammill told Fox Business. "As you can see from the required disclosures, with which the speaker fully cooperates, these transactions are marked 'SP' for spouse. The speaker has no prior knowledge or subsequent involvement in any transactions."
According to CapitolTrades.com, a platform offering access "to real-time politician trading data", over the last 180 days, there have been 6,955 trades reported by 105 members of the House and Senate.
In a Wall Street Journal Potomac Watch podcast on Tuesday, Alyssa Finley, a Journal editorial board member said of the legislation: "So this is just a hugest handout for the semiconductor industry that has really been very successful in lobbying Congress and using its customers, the tech giants, as well to convince the Congress members that we need to do this so we don't fall behind China, or we need to do this to help US manufacturers compete when there's no evidence that this will actually do so.
"It'll just probably make the companies less efficient. And then it'll just create more cronyism in Washington," she said.
Also on Tuesday in an editorial, the Journal said: "The chip bill isn't needed to compete with China, and it will set a precedent that other industries will follow. Anybody who can throw up a China competition angle will ask for money. Why Republicans want to sign up for this is a mystery, especially when they might control both houses of Congress in six months."
Yifan Xu in Washington and Reuters contributed to this story.