Bringing to life the origins of Chinese civilization
Share - WeChat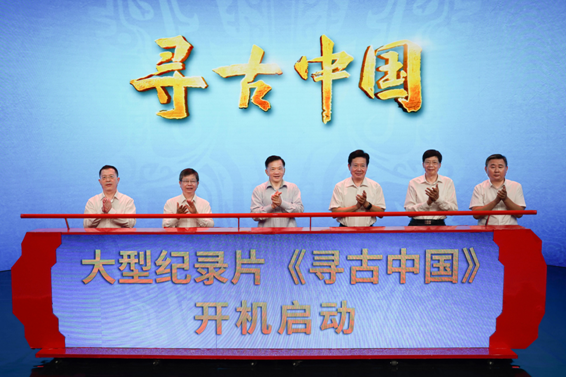 Aiming to bring to life the origins of Chinese civilization on the television screen, the large-scale documentary project Xun Gu Zhong Guo (Seeking Antiques in China) announced the beginning of its filming in Beijing on July 19.
Jointly produced by China Media Group and National Cultural Heritage Administration, the documentary plans to blend significant archaeology findings and historic files studies to bring to life what had shaped Chinese civilization thousands of years ago, with multiple advanced technologies such as digital "construction" of the ancient sites.
The first season of the documentary consists of six franchises, all tracing the ancient civilizations discovered in multiple areas ranging from Sichuan province in Southwest China to Henan province in Central China. Every franchise contains five episodes, with each lasting 30 minutes.
Shen Haixiong, president of China Media Group, said the documentary marks the group's latest effort to promote Chinese traditions and cultures after garnering popularity from a string of hit programs like National Treasure and Zhongguo Guobao Dahui (Gathering National Treasures).
Most Popular