Biden urged to swap division for consensus in Middle East
Share - WeChat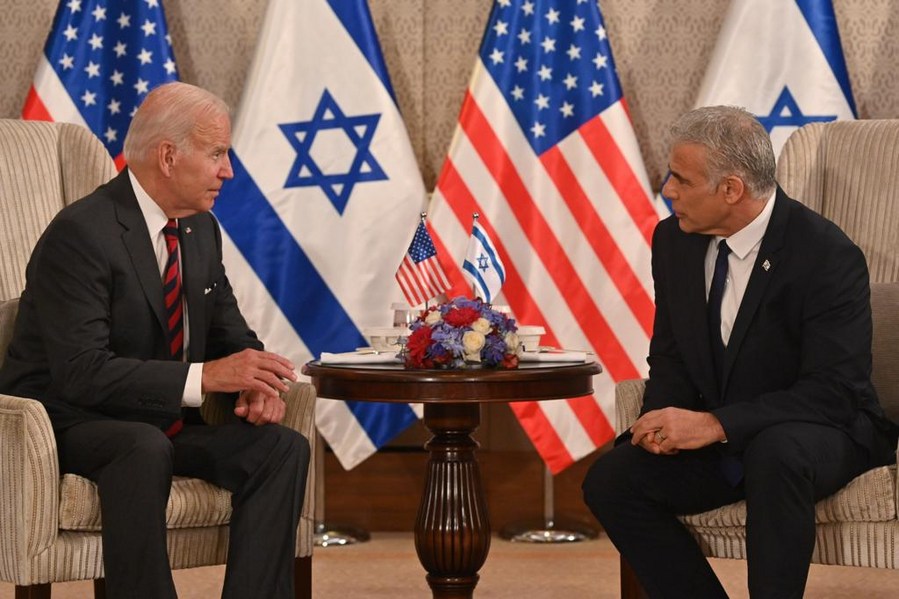 As countries in the Middle East increase cooperation to meet common challenges, US President Joe Biden needs to seek common ground with regional players to achieve stability and recovery during his landmark visit to the region-not create geopolitical divisions, analysts said.
Rasha Al Joundy, senior researcher at the Dubai Public Policy Research Center, said there is no tolerance in the region for demands to cut ties with either Russia or China.
She said China is a very important oil importer for the Gulf Cooperation Council, or GCC, and Russia is a member of the Organization of the Petroleum Exporting Countries Plus, or OPEC+. "Saudi Arabia reached important deals with China that included knowledge transfer, a critical condition for any deal ahead of 2030 that the US is still not ready to give," she said.
Saudi Vision 2030 is a strategic framework to reduce Saudi Arabia's dependence on oil, diversify its economy, and develop public service sectors such as health, education, infrastructure, recreation and tourism.
Biden is on his first trip to the Middle East since assuming office in January last year and is flying to Saudi Arabia on Friday, where he will meet with Saudi leaders and attend a GCC summit with representatives from Egypt, Iraq and Jordan, or GCC+3, this weekend.
The GCC is a political and economic bloc comprising Bahrain, Saudi Arabia, Oman, Qatar, Kuwait and the United Arab Emirates.
Arhama Siddiqa, a Middle East expert and research fellow at the Institute of Strategic Studies in Pakistan, said Biden's visit is Washington's way of "resetting its relationship with Saudi Arabia" after the Donald Trump era.
"It should be noted that each of the Gulf nations are presently focused on the successful implementation of their respective economic visions," Siddiqa said.
As Biden is expected to urge Gulf countries to pump more oil in hope of alleviating the global energy crisis and high inflation, Siddiqa said it is unlikely that Gulf producers can pump enough oil to substantially lower prices at this point.
"It is important to highlight that one of the effects of the COVID-19 pandemic has been increased cooperation between countries in the Middle East since each country faces common challenges, especially when it comes to climate change and food security," Siddiqa said.
During the visit to Israel, Biden and Israel's Prime Minister Yair Lapid were expected to sign a security pact on Thursday, after holding bilateral talks in Jerusalem.
The meeting was followed by multilateral talks on investment with leaders of India and the United Arab Emirates, who joined remotely.
Agencies contributed to this story.