Inflation presses Fed, US political outlook
Share - WeChat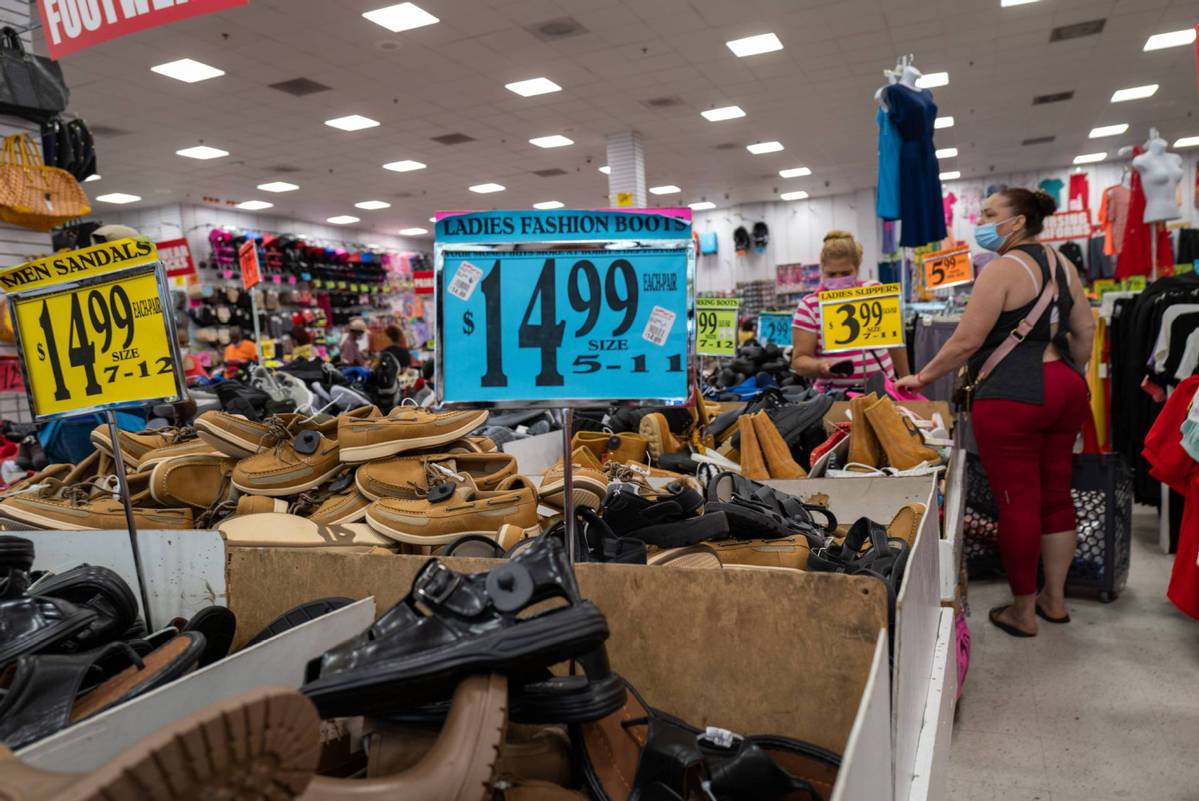 With US inflation continuing its trajectory, the focus shifts to the Federal Reserve meeting later this month and the political impact of persistent price increases.
The consumer price index (CPI) released Wednesday by the Bureau of Labor Statistics (BLS) rose by 9.1 percent in June, the largest increase in more than four decades, and the Federal Reserve is now expected to push up interest rates by another 75 basis points (0.75 percent), as it did on June 15.
"The increase was broad-based, with the indexes for gasoline, shelter, and food being the largest contributors," BLS said.
Financial markets overwhelmingly expect the central bank to raise its policy rate by 75 basis points at its July 26-27 meeting. A full-percentage-point increase has not been ruled out, and attention now shifts to the University of Michigan's consumer inflation expectations survey on Friday.
"For the Fed, this latest reading is miles away from 'compelling evidence' that inflation is coming down," Gregory Daco, the chief economist at EY-Parthenon, wrote in a research note.
The larger-than-expected rise in the year-on-year CPI reported by the Labor Department on Wednesday also reflected higher prices on a variety of goods and services, including motor vehicles, apparel and household furniture. The CPI increased by the most in nearly 17 years on a monthly basis.
The fact that core inflation picked up on a monthly basis is "particularly concerning for the Fed", said Blerina Uruci, an economist at T. Rowe Price, to The New York Times. "It's sending a broad-based signal: It's not being driven by one or two volatile components."
"It's an ugly report," said Julia Coronado, the founder of MacroPolicy Perspectives, to the Times. "I don't think there is anything good about this report, as far as the Fed is concerned, as far as the US consumer is concerned."
The inflation data followed stronger-than-expected job growth in June and suggested that the central bank's aggressive monetary policy has not dented demand in an attempt to bring inflation down to the Fed's 2 percent target.
The high inflation numbers are also a political liability for US President Joe Biden and the Democratic Party heading into the November midterm congressional elections.
Biden, who has watched his approval numbers fall into the 30 percent range, with inflation a major factor, said the June CPI figures were "unacceptably high" but that they were out of date given the recent drop in gasoline prices.
"Energy alone comprised nearly half of the monthly increase in inflation. Today's data does not reflect the full impact of nearly 30 days of decreases in gas prices, that have reduced the price at the pump by about 40 cents since mid-June," Biden said in a statement.
US gas prices were averaging $4.63 per gallon on Wednesday after having hit an average around $5 earlier this summer, according to the American Automobile Association.
A May poll from Pew Research found that 70 percent of Americans considered inflation to be a "very big problem". The same poll said that Americans believed inflation to be the top problem facing the country.
In a statement Wednesday, US Senator Joe Manchin, a West Virginia Democrat who has opposed some of the president's spending proposals, said, "For more than a year, leaders in Washington have ignored the serious concerns raised by myself and others about the rising cost of inflation … it is time for us to work together to get unnecessary spending under control, produce more energy at home and take active and serious steps to address this record inflation that now poses a clear and present danger to our economy.
"No matter what spending aspirations some in Congress may have, it is clear to anyone who visits a grocery store or a gas station that we cannot add any more fuel to this inflation fire," Manchin said.
Washington Post columnist Perry Bacon Jr suggested that half of the president's negative approval rating is caused by inflation.
Bacon wrote that after speaking to pollsters and other political observers, "the strong consensus was that if inflation were at normal levels and not constantly in the news, Biden's approval rating would probably be between 41 and 45 percent, with his disapproval number between 51 and 54 percent".
"I think we're peaking (on inflation) — I think we're going to be going down from here," House Speaker Nancy Pelosi, a California Democrat, said in response to a question about the CPI data.
Disrupted supply chains and massive fiscal stimulus from governments early in the COVID-19 pandemic have given inflation a long tail. The ongoing Russian-Ukraine military conflict, which started in February, has added to the spike in global food and fuel prices.
"A lot of this got started when Democrats … flooded the zone with lots of dollars and created a situation with too many dollars chasing too many goods," said Senate Republican Whip John Thune, a South Dakota Republican, to Fox News.
Annual food prices are rising at their fastest pace since February 1981, with energy prices making their largest jump in more than 42 years.
"I'm not vegan yet, I'm working on that," a grocery shopper in Washington DC named Stacia told Fox News. "But I am a vegetarian now because of the price of meat. Can no longer afford it."
Rents are up 36 percent, which could lead to the Fed maintaining its aggressive rate hikes into the second half of the year.
"Inflation makes everything difficult," Lara Rhame, chief US economist for FS Investments, told The Wall Street Journal. "It erodes your savings, your wages, your profits. It's punishing everybody."
Reuters contributed to this story.