HK Palace Museum showcases nation's cultural treasures
Share - WeChat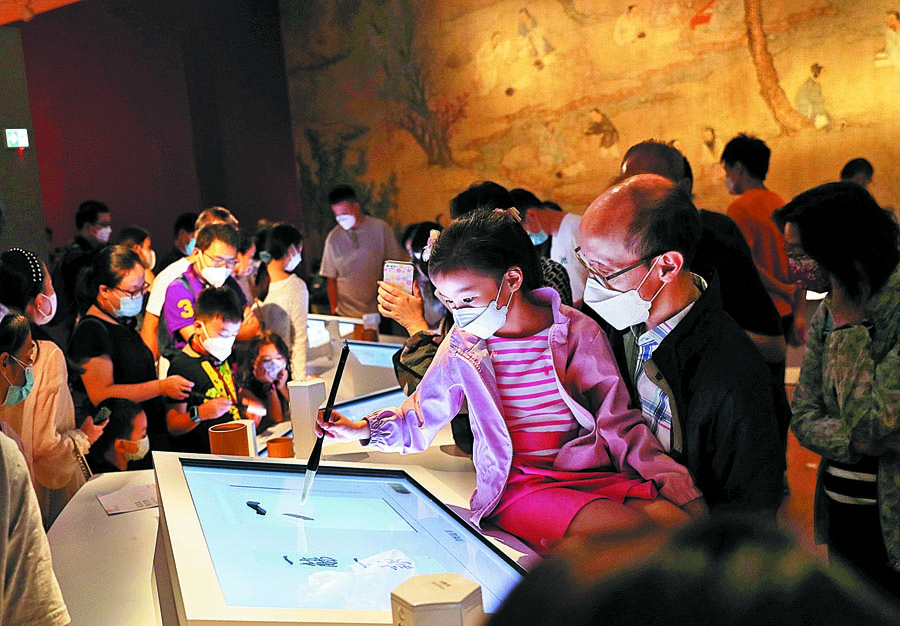 Timothy Chan, a 29-year-old museum lover who lives in the city, was among the first group of visitors. He said it was an unforgettable experience to see the treasures in Hong Kong, adding that he used to visit the Palace Museum of Beijing to view its cultural relics.
Due to the pandemic, it is now difficult for Chan to visit Beijing, but the opening of the Hong Kong museum gives him another option. Describing the new institution as a "cultural feast" for museum lovers, he said he believes it will help increase desire among local residents to learn more about Chinese culture.
Han Yang, a mother in her 30s, visited the museum with her family, including her son, who attends kindergarten. She said she was extremely happy to get a close look at the rarely-seen cultural relics, adding that her son was also amazed by the collections.
Some 85 percent of the 140,000 admission tickets for the first month of the relics exhibition had been sold by July 2.