Case builds for curbs to go amid energy crunch
Share - WeChat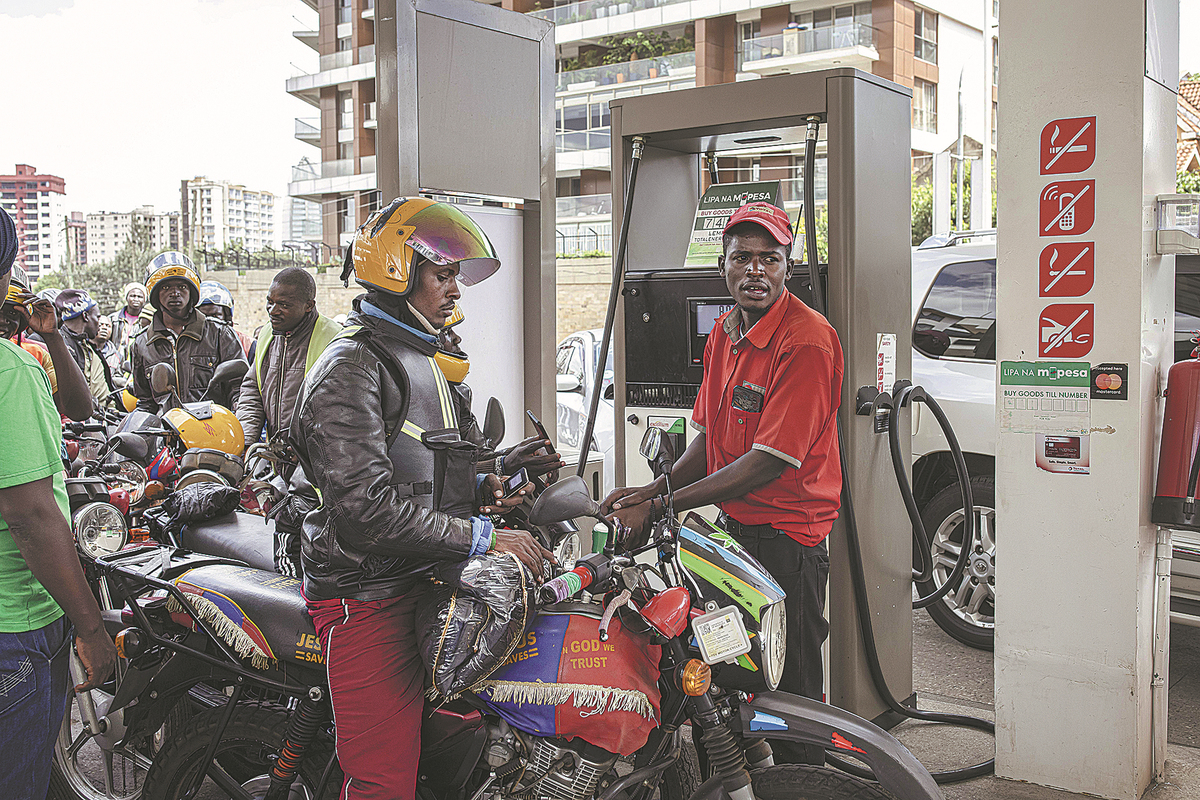 West's sanctions on Iran and others exacerbate supply woes, experts say
The need to unlock energy supplies from sanctions-hit countries like Iran and Venezuela has become even more apparent as the world grapples with oil and gas shortages, experts say.
They point to years of underinvestment in the sector, stringent energy transition policies and geopolitical conflicts as further demonstrating the case for all supply channels to be tapped.
The day before his death on July 5, Mohammad Sanusi Barkindo, then secretary-general of the Organization of the Petroleum Exporting Countries, said at the Nigeria Oil and Gas Conference and Exhibition that the oil and gas industry "is under siege".
He cited underinvestment in the oil sector amid stringent policies aimed at accelerating the energy transition, along with the consequences of the Russia-Ukraine conflict and the pandemic, for causing volatility in the commodity markets. Barkindo also spoke of how inflationary pressures had exacerbated the problem.
"We could, however, unlock resources and strengthen capacity if the oil produced by the Islamic Republic of Iran and Venezuela were allowed to return to the market, while Libya has faced internal challenges that have at times sharply curbed its exports," said Barkindo, adding that their oil industries "have been held hostage by geopolitics".
He said the disruptions affecting these OPEC member countries not only contribute to the current market tightness but they also directly affect the economic development of these nations.
Rising prices
Yesar Al-Maleki, an energy expert and Gulf analyst at the Middle East Economic Survey, an energy publication in Cyprus, said although oil prices have eased over the past week amid expected softening demand due to an impending global recession, the fundamentals of tight supply have not changed.
"The Europeans are keen to see Russian oil supplies replaced with other sources, especially as the United States is pushing for a price cap on Russian energy supplies," Al-Maleki told China Daily.
Prices of fuel oil and gas have surged in the European Union after the US and some allies began imposing sanctions on Russia's exports in late February.
Al-Maleki said Iran's oil production stands at 2.5 million barrels a day. Exports of oil and condensates had hit 1.5 million barrels a day in December 2021. "Unlocking Iranian barrels continues to be in the pragmatic common interest of Teheran and the West," said Al-Maleki.
In June, US Treasury Secretary Janet Yellen said the US was in talks with Canada and other allies to limit Moscow's energy revenue by imposing a price cap on oil.
US companies benefit
Osama Rizvi, an energy and economic analyst at data monitor Primary Vision Network, said the notion that easing sanctions on Iran and Venezuela can somehow quell the fears of supply shortage is based on the assumption that the supplies will start flowing immediately.
"This is not the case. Iran has a few million barrels stashed away in offshore tankers. But Venezuela needs to restart their industry (which) takes months. It is not a push-start system," said Rizvi.
Asif Shuja, an Iran expert and senior research fellow at the Middle East Institute at the National University of Singapore, notes that the US has become the world's largest producer of gas, even surpassing "traditional No 1 Saudi Arabia" due to its massive investments in the sector.
Shuja said countries such as Iran are trying their best to invest in the oil and gas sector. But the real impact would only be felt when they see US sanctions lifted from their oil exports.
"The irony is that rather than the removal of such sanctions from these countries, even Russia has been added to the affected group after the Ukraine crisis, causing severe constraint on the supply side, a situation that is most likely to benefit the US oil companies at the cost of others," said Shuja.
Al-Maleki said Iran has over 60 million barrels on land and floating storage and these could provide the market with a necessary boost, especially after Libyan volumes were lost recently.
"But beyond that, years of sanctions, nonavailability of technologies, financing, and declines at maturing fields make recent announcements of a return to presanctions capacity of 3.8 million barrels per day highly questionable," said Al-Maleki.
"Iran needs $160 billion over the next decade to take its capacity to 5 million barrels per day. Removing sanctions and bringing in foreign investors is the key to reaching that goal," he said.