Antitrust cases resolved ahead of law enforcement
Share - WeChat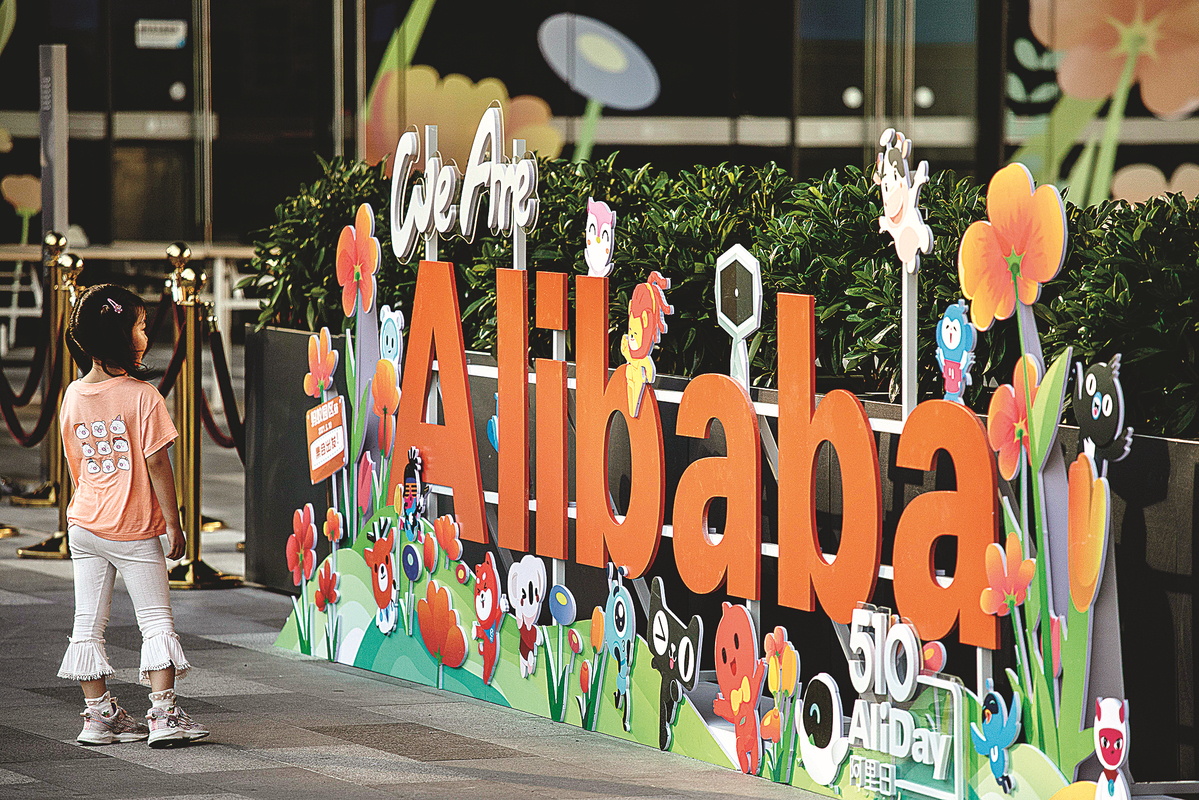 A batch of past cases involving tech giants in violation of the Antimonopoly Law were announced and fines published prior to the amended law's taking effect, as the country's antitrust efforts on platform economy will become normalized and predictable to drive its healthy development, industry experts said.
They made the comments after the State Administration for Market Regulation, the country's top market watchdog, issued 28 fines on Sunday for parties not declaring a concentration of operators, a practice by which one company obtains control over another creating a situation that may lead to monopolies.
The cases included five of Alibaba's transactions, including the acquisition of logistics firm Best Inc, and 12 of Tencent's, such as the takeover of Okaybuy (China) Holding Inc. The maximum fine issued was 500,000 yuan ($74,500).
"The fresh move is to handle the backlog of cases before the implementation of the revised Anti-monopoly Law," said Zhong Gang, executive director of the Competition Law Research Institute at East China University of Political Science and Law in Shanghai.
Chinese lawmakers adopted an amendment to the Anti-monopoly Law in late June that improves rules related to the platform economy and the concentration of operators. The law will take effect on Aug 1.
"The amount of fines and the calculation methods of monopolistic behavior will undergo major changes after the amendments enter into force. If some of the cases are delayed and dealt with later, different fines will be levied and things will be more complicated," Zhong said.
The SAMR also said on its website that the 28 cases represented "past deals".
"With anti-monopoly supervision being normalized, awareness of business operators has continuously improved. Companies have actively self-examined past transactions and reported them to authorities," it said.
"Over the past year and more, authorities have conducted intensive and special rectifications of improper behavior in the platform economy and have achieved the desired effect of a fairer market environment. Now, it's time for China to return to normalized and predictable supervision in the sector," said Wang Xianlin, a member of the expert advisory group of the State Council's anti-monopoly commission.
In 2021, the SAMR looked into over 100 cases of improper behavior and levied fines in 98 monopolistic instances in the internet sector, involving companies like Tencent, Alibaba, Meituan and JD.
On Monday, Alibaba's shares fell 5.79 percent in Hong Kong, while Tencent sank 2.89 percent. The Hang Seng Index declined 2.77 percent.
"To make the platform economy normalized means regulatory efforts will become routine and avoid fragmented supervision, which had earlier led authorities to ignore illegal or improper behavior during the sector's nascent phase, only to start regulating it in sudden spurts," Wang said.