Bringing on the summer tourism heat
Share - WeChat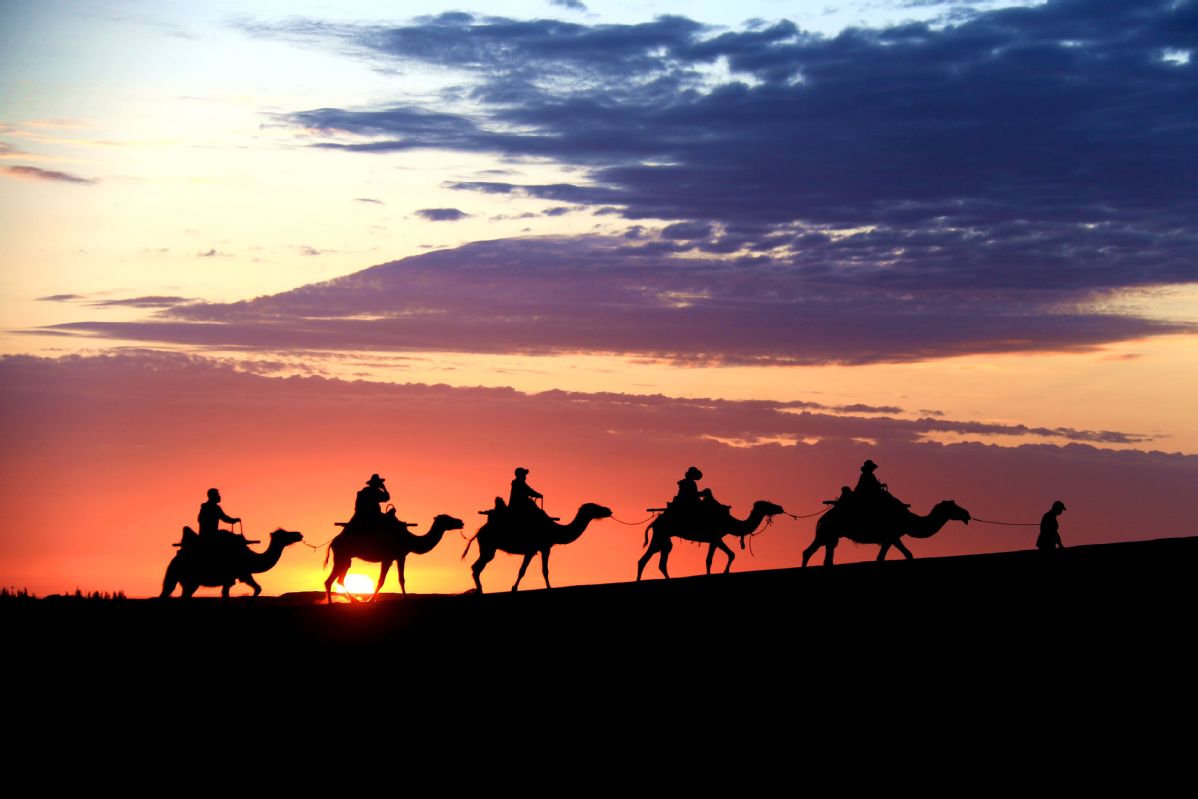 Hot scenic spots, hotels, resorts, airlines, RVs and caterers ... all ride demand rebound
This summer, it is just not temperatures that are expected to soar in China-domestic travel demand is expected to rebound from the monthslong impact of the resurgence of local COVID-19 cases.
With the pandemic increasingly getting under better control, students and families with little children are expected to drive domestic travel demand to potentially record levels. Vacations at summer resorts or water parks are becoming popular, industry experts said.
For instance, over the weekend of June 25 and 26, the tropical island of Hainan province reaped rich dividends from its decision to relax control on travelers from Beijing and Shanghai. The two megacities had seen a resurgence of local COVID cases in recent months, keeping residents within the city boundaries.
So, once Hainan announced they are welcome, hordes of them grabbed the opportunity with both hands and flew to the picturesque island province. Passenger flows to Hainan doubled from the level of the previous weekend, said Qunar, a Beijing-based online travel agency.
"With the opening up of interprovincial travel and growing demand in summer, the domestic travel market is reaching an upward point of inflection," said Huang Xiaojie, chief marketing officer of Qunar.
On June 25 and 26, the volume of flight tickets booked from other cities to Sanya, Hainan, surged 93 percent over the previous weekend. The number of passengers who flew in from Shanghai grew remarkably as well. The volume of flight tickets booked to Haikou, the provincial capital, jumped 92 percent over the previous weekend, Qunar said.
Besides Hainan's attractions, Chinese travelers lined up for other domestic hot destinations, with Tianjin, Xiamen in Fujian province, Zhengzhou in Henan province, Dalian in Liaoning province and Urumqi in the Xinjiang Uygur autonomous region seeing significantly higher demand for flight ticket bookings, Qunar found.
During the same weekend, the volume of hotel bookings nationwide exceeded the same period of 2019, the last pre-pandemic year. Some cities that are not provincial capitals saw faster growth in hotel room bookings compared with provincial capitals, indicating strong demand among people for local tours within the province or in regions nearby.
This trend also shows significant room for future growth of more cultural and tourism resources in smaller cities, Qunar said.
Meanwhile, a number of local governments in Yunnan, Hubei and Guizhou provinces have issued consumption vouchers to local residents. This helped stimulate spending among consumers whose enthusiasm for consumption was affected earlier by the pandemic.
"With the launch of various supportive policies that also helped stimulate consumption, the market is expected to return to the recovery track, and the rebound in demand is expected to receive all-around support," said Cheng Chaogong, chief of tourism research at Suzhou-based online travel agency Tongcheng Travel.
"As students have completed their semesters and are in the mood for summer vacations, demand for family trips, especially short-haul and mid-haul travel, is foreseen to drive the steady recovery of the summer tourism market this year," Cheng said.