China a major force in global trade, supply chain, says Dubai trade zone official
Share - WeChat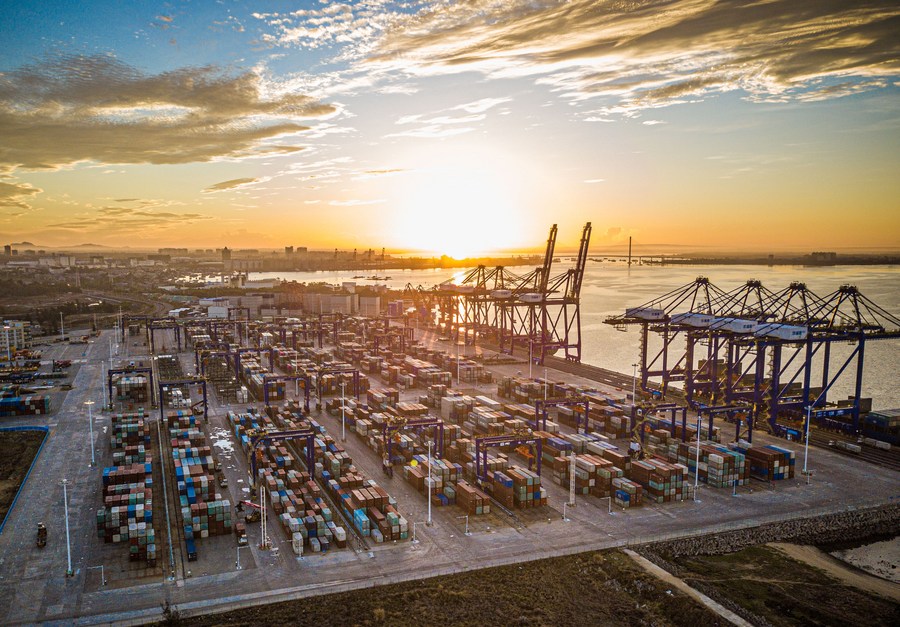 China has embraced technology and adopted a smart management strategy to improve economic efficiency and trade infrastructure, reduce Customs clearance costs and create a more effective business environment, said a senior official of the Dubai Multi Commodities Center, or DMCC, the largest free trade zone in the United Arab Emirates.
Taking China's surging trade volumes with countries that have been involved in the Belt and Road Initiative in recent years as example, Feryal Ahmadi, chief operating officer of DMCC, said at an online media conference on Wednesday that such practices by China have been promoting the nation's trade as well as others'.
"It's very clear that China is targeting high-quality international trade to further enhance its economy," she said.
"China is a major force in the global trade and global supply chain," she added.
Data from DMCC showed Chinese enterprises joining the free trade zone have increased by around 20 percent year-on-year both in the first half of 2022 and in 2021.
DMCC's latest Future of Trade 2022 report said global trade is expected to grow steadily in 2022 and the coming years as a new era of multilateralism, which is underpinned by development in regionalism, trade in services and innovation and sustainable trade, counters the impact of the slowing global economy.
Ahmed Bin Sulayem, executive chairman and chief executive officer of DMCC, said after a record year for trade in 2021, global trade growth is expected to remain resilient in 2022, albeit with some slowdown in pace, according to an DMCC press release.
"Beyond the immediate support from a rebound in pent-up demand from the COVID-19 shock, there are also more long-term changes underway that should support cross-border trade in the years ahead --- these include increased regionalism, strength in services trade, innovation, and climate politics," he said.
liuzhihua@chindaily.com.cn