Life improves, sustainable future sought
Share - WeChat Editor's note: China has seen tremendous changes nationwide, from economic growth to environmental protection, from social improvement to cultural progress. In this series, China Daily maps the changes and tells the stories of the people who lived through them.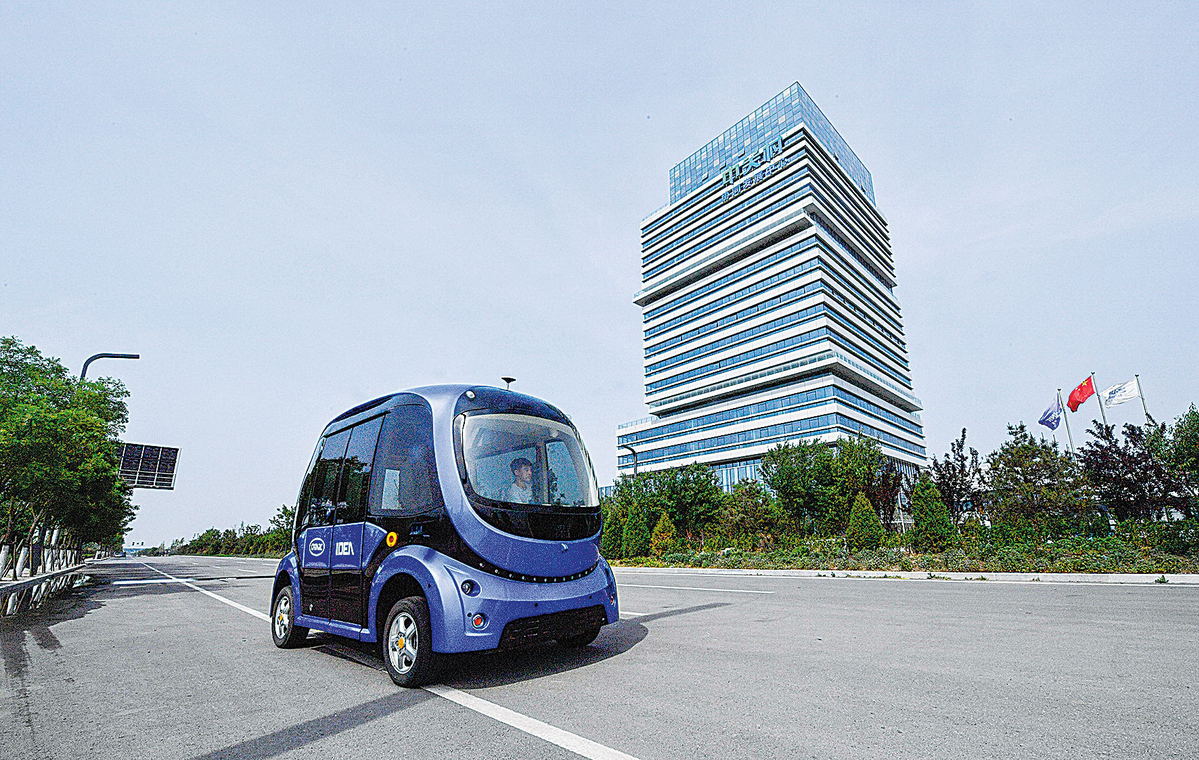 With a population of over 21 million, Beijing has progressed greatly in terms of urban management, environmental protection and scientific and technological progress over the past 10 years.
The national capital has been following a path of high-quality development under the guidance of the central government, aiming to solve the "big city diseases" that have resulted from its rapid growth through deep reform.
President Xi Jinping has undertaken several inspection tours of the city and delivered a number of important speeches over the past decade that have helped shape Beijing's development.
In February 2014, he proposed an integrated development strategy for the Beijing-Tianjin-Hebei triangle following one inspection tour, and also made an influential speech on Beijing's four major functions as a national political, cultural, international communications, and science and technology innovation center.
Since 2014, some 3,000 manufacturing companies and industries causing severe pollution have been removed from the city. Meanwhile, about 1,000 wholesale markets and logistics centers have either been removed or upgraded in order to improve the economic structure and create more space for public facilities such as parks and activity centers, data from the municipal government showed.
During the same period of time, the city's permanent population and areas under construction have been reduced, making Beijing the country's first megacity to take an approach to sustainable development that pursues growth while consuming fewer resources, the city government said.
According to a report delivered by Beijing's Party Secretary Cai Qi at the opening ceremony of the 13th Communist Party of China Beijing Congress on June 27, the permanent population in six of the city's major urban districts has declined by 15 percent since 2014, and by strictly controlling construction in urban and rural areas, its built-up area has been reduced by 110 square kilometers over the past five years.
Last year, Beijing's GDP passed the 4 trillion yuan ($570 billion) mark for the first time, a year-on-year increase of 8.5 percent, and the city government aims to raise that figure to 5 trillion yuan in the next five years through a substantially stronger economy based on the high-tech sector.
In February 2017, Xi made another tour, saying that transferring extraneous functions outside of the city through urban planning was a key task.
During the tour, he visited the construction site of the new sub-city center in Tongzhou, saying that its planning, construction and management should follow high-level international standards and Chinese characteristics.
"President Xi has laid out the direction for boosting the capital's development in the new era, which is the essential 'guiding principle' for its work," Cai said during a group discussion at the congress in late June. "Beijing's sub-city center in Tongzhou should house populations transferred from the city's core to help drive the economic growth of the eastern region through the engine of scientific innovation."
Clearer skies
Environmental protection is integral to a megacity like Beijing and is a major task that benefits the people, Xi said during his 2014 inspection tour.
Over the past 10 years, Beijing has made great efforts to improve air quality, resulting in fresher air and clearer skies for residents.
By shutting down big polluters, encouraging the use of electric vehicles and controlling dust emitted by industries-especially the construction sector-and working in coordination with neighboring regions in Hebei province, Beijing has achieved great success in the improvement of its air quality.
"Beijing has demonstrated to the world over the past 20 years that a megacity with a rapidly increasing GDP, vehicle count, population and rising energy consumption can cut air pollution effectively. The PM2.5 reduction in the past few years has surpassed reductions in developed countries during the same period," said Yu Jianhua, spokesman for the Beijing Municipal Ecology and Environment Bureau, on Jan 4.
According to the bureau, the annual average concentration of fine particulate matter in the air, or PM2.5 (inhalable particles with diameters of 2.5 micrometers or less), fell to 33 micrograms per cubic meter, and ozone concentrations dropped to 149 mcg per cu m last year.
This means that the average concentration of PM2.5 has dropped by 63 percent compared to 2013, an average reduction of about 8 percent per year.
Concentrations of PM10, nitrogen dioxide and sulfur dioxide all fell compared to 2013, with PM10 levels dropping by 49 percent, nitrogen dioxide by 54 percent and sulfur dioxide by 89 percent, Yu said.
The city experienced 288 days of good air quality last year-up from 112 days in 2013-and just eight days of heavy pollution.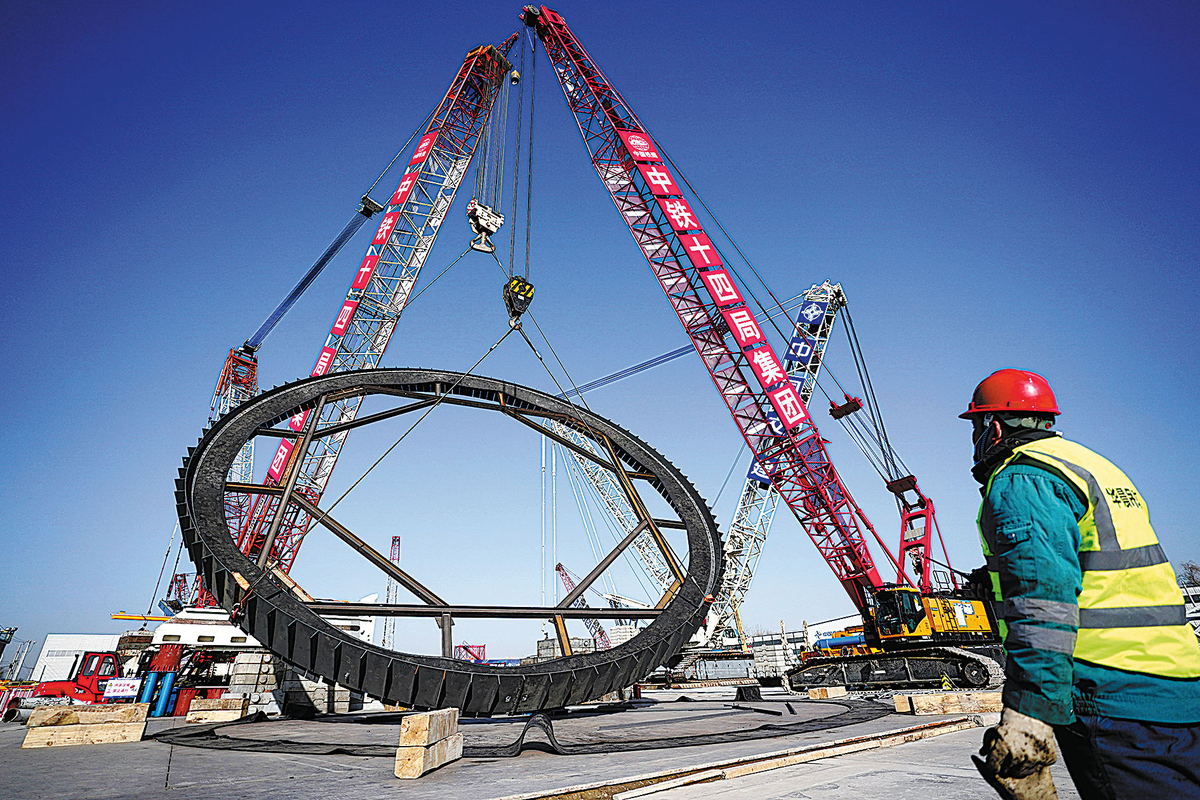 Industrial opportunities
For the first time in February 2014, becoming a scientific and technological innovation center was listed as one of the city's major functions following Xi's inspection tour that year.
Beijing is one of the most resourceful and innovative regions in China and is host to some 90 universities, 1,000 research institutes and nearly 30,000 State-level high-tech companies, according to the city government.
On Sept 30, 2013, China's top leadership held a group study session in Beijing's technology hub-Zhongguancun Science Park-the first time such a session had been held outside the seat of the central authority in Zhongnanhai.
Situated in the northwestern part of Beijing, Zhongguancun is an important technology hub and is often referred to as Beijing's Silicon Valley.
Xi has long been concerned with the area's development. He delivered a video speech to the opening ceremony of the 2021 Zhongguancun Forum on Sept 24, a key national platform for opening-up and innovation, calling on countries to increase openness and cooperation in the fields of science and technology.
Over the past 10 years, emerging sectors including artificial intelligence, quantum science, 5G and medical science have undergone rapid development in the capital.
Beijing's digital economy accounted for 40.4 percent of its GDP last year, up 4.1 percent on 2017. High-end industrial areas like Zhongguancun Science Park contribute half of the city's economic output.
According to plans, Beijing aims to become a global science, technology and innovation hub by 2025 by offering more incentives to frontier sciences, attracting more global talent, enhancing intellectual property protection and increasing support for small tech ventures.