Inflation pushes 71 million into poverty
Share - WeChat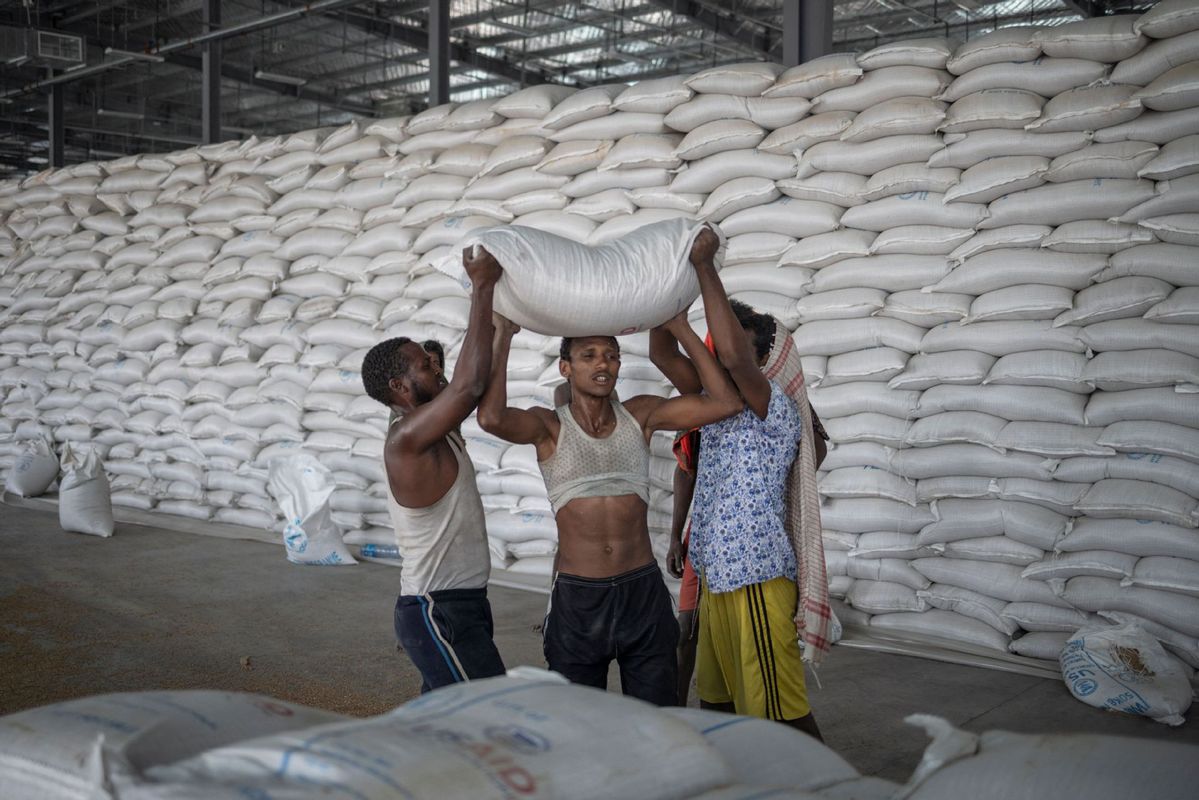 A destructive convergence of rampant inflation, swelling debt, and the COVID-19 pandemic is sending people into destitution at "breathtaking speed", the United Nations said in a new report that estimates 71 million have fallen into poverty in the last three months in developing nations.
The inflation comes off the back of a pandemic-related economic downturn, which had already pushed debt to the highest levels this century in many developing nations.
In the report, the UN Development Program, or UNDP, said tens of millions have fallen into poverty during the last few months, with countries in the Balkans, the Caspian Sea region, and Sub-Saharan Africa disproportionately affected.
"Unprecedented price surges mean that for many people across the world, the food that they could afford yesterday is no longer attainable today," said UNDP Administrator Achim Steiner. "This cost-of-living crisis is tipping millions of people into poverty and even starvation at breathtaking speed and with that, the threat of increased social unrest grows by the day."
The UN said many of the 150 countries analyzed in the report are unable to solve the problems they face alone, and that multilateral action from the international community will be needed.
The countries facing the most drastic impacts of the crisis are Armenia and Uzbekistan in Central Asia, Burkina Faso, Ghana, Kenya, Rwanda, and Sudan in Africa, Haiti in Latin America, and Pakistan and Sri Lanka in South Asia.
George Molina, who is head of strategic policy engagement at the UNDP and lead author on the report, said identifying the right kind of support is key.
Several countries have responded to gas and oil price hikes with energy subsidies; however Molina said targeted cash transfers have proven a more effective way of helping the world's poorest.
Molina said energy subsidies disproportionately benefit wealthier people, with more than half of the benefits of a universal energy subsidy favoring the richest 20 percent of the population. By contrast, cash transfers mostly go to the poorest 40 percent of the population.
"While blanket energy subsidies may help in the short term, in the longer term they drive inequality," said Molina. "Cash in the hands of the people who are reeling from the astronomical price increases to food and fuel will have a widespread impact in positive ways."
Steiner said that pausing debt repayments is another measure that could offer crucial relief. The COVID-19 pandemic has pushed debt in the developing world to a 50-year high, according to the World Bank.
The authors of the UNDP report said a moratorium on official debt for two years should be considered to assist all developing countries, regardless of GDP per capita.