Gurus foresee 'virtual humans' enhancing many industries
Share - WeChat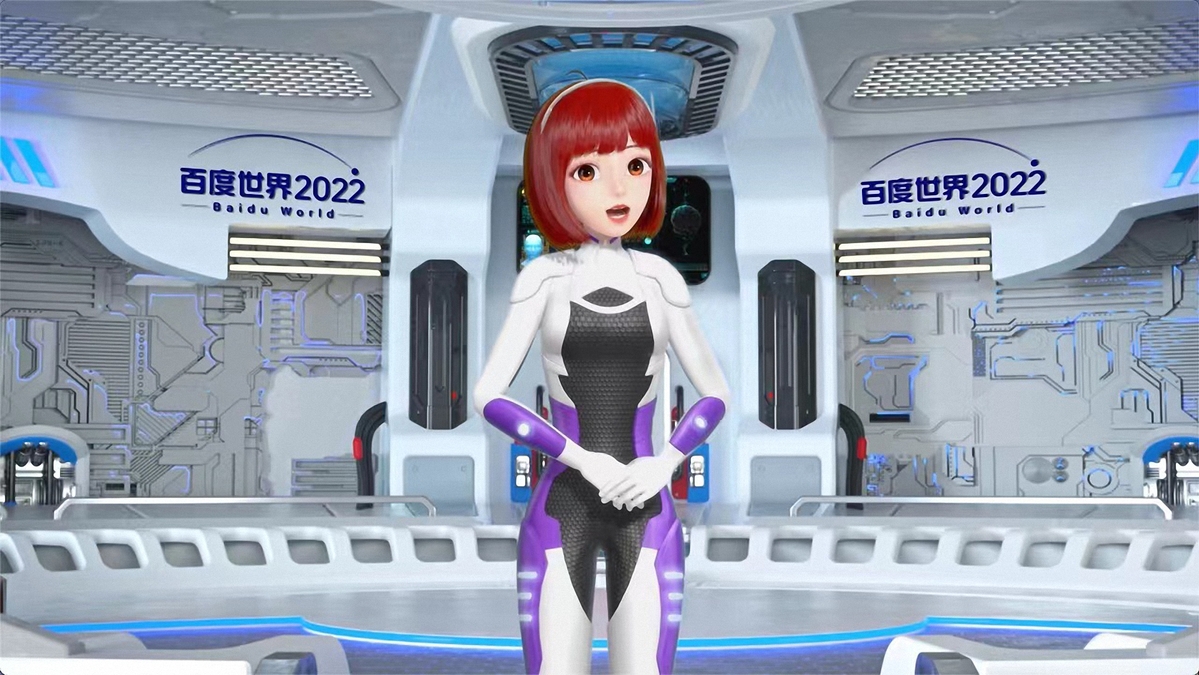 Virtual humans are expected to be applied in a wide range of industries like retail, finance, real estate, entertainment and education, fueled by artificial intelligence-based technology advancement, experts said on Thursday ahead of an important industry event.
They predicted both digital human production costs and period will fall dramatically in the years to come.
But they also stressed that the interactive experience with digital avatars will need to be further improved to give users a greater sense of reality when interacting with virtual humans.
"With the breakthrough made in the artificial intelligence-powered algorithms, the production cost of digital humans will be reduced by 10 times or 100 times, and the production period will be shortened from several months to just few hours as well," said Yuan Foyu, vice-president of Chinese tech giant Baidu Inc.
These expected developments will likely result in large-scale application of digital humans in a variety of industries, Yuan said.
To make the most of the anticipated advances, Baidu will launch its digital avatar livestreaming platform during the annual Baidu World Conference, which will be held online on July 21.
According to a report from research firm International Data Corp, the digital avatar sector has become the hottest among AI industry segments this year.
The scale of the AI digital avatar market in China will reach 10.24 billion yuan ($1.5 billion) in 2026, IDC predicted.
The IDC report noted that digital avatars have been already applied in areas such as customer service, finance, entertainment, tourism and livestreaming.
Baidu has released its digital avatar platform, Xiling, which integrates the generation of digital humans and content production, as the company looks to leverage its AI capabilities in the fast-growing metaverse.
The platform provides a complete set of services for the creation and operation of virtual hosts, virtual celebrities and virtual brand spokespersons for clients in the fields of broadcasting, television, internet, finance and retail, enabling more industries to use virtual humans.
For instance, Baidu's virtual assistant Du Xiaoxiao integrates a string of cutting-edge technologies, including the multimodal interaction technology, 3D digital human modeling, machine translation, speech recognition and natural language processing. It has three key features: real-time interactivity, companionship and open AI-generated content capability.
In addition, Baidu has worked with Shanghai Pudong Development Bank, China Everbright Bank and China Unicom to launch one-to-one service-oriented digital humans to enhance operational efficiency and reduce labor costs.
Digital humans have been used for customer services, document review, internal training and sales in Shanghai Pudong Development Bank.
China Media Group and Baidu AI Cloud launched the first AI sign language anchor, which has been used during the Beijing 2022 Olympic and Paralympic Winter Games.
"Currently, digital humans have already shown clear commercial value in a number of fields," said Lu Yanxia, an associate research director of IDC China.
Lu estimated there will be large-scale teams of digital humans coexisting with humans in life and at workplaces in the future.
Chinese AI pioneer Xiaoice, SenseTime and tech giant Huawei Technologies Co have also jumped on the digital human bandwagon.
Xiaoice developed Cui Xiaopan, the first virtual employee of Chinese real estate developer Vanke. The digital human is in charge of reminding employees to pay the company's bills on time and collect bills due. Huawei Cloud has also created and hired its first virtual human employee named Yunsheng.
"Although the digital avatar segment is still nascent, the appearance, gestures and actions of digital humans will be more refined and closer to that of real humans this year," said Yu Jianing, executive director of the metaverse industry committee at the China Mobile Communications Association, a Beijing-based industry association.
Yu said the accelerated application of 5G and the research and development of 6G, the next-generation wireless technology, will fuel the digital human industry.