Russian forces leave Snake Island in 'goodwill gesture'
Share - WeChat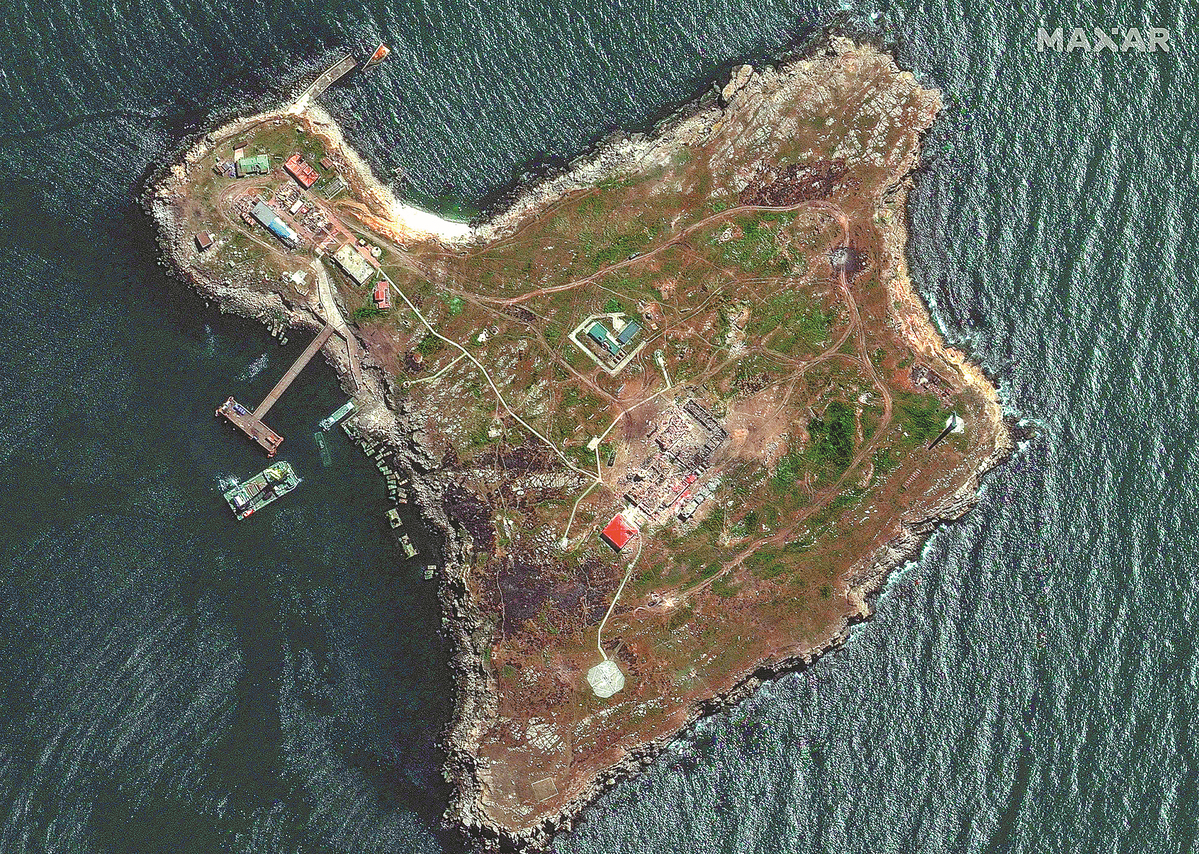 SLOVIANSK, Ukraine-Russian forces withdrew from a strategic Black Sea island on Thursday, potentially easing the pressure to the vital Ukrainian port city of Odessa, but kept up their push to encircle the last stronghold of resistance in the eastern province of Lugansk.
The Kremlin portrayed the pullout from Snake Island as a "goodwill gesture".
Russian Defense Ministry spokesman Lieutenant General Igor Konashenkov said the withdrawal was intended to demonstrate that Moscow is not hampering the United Nations' efforts to establish a humanitarian corridor for exporting agricultural products from Ukraine.
But Ukraine's military claimed it forced the Russians to flee in two small speedboats following a barrage of Ukrainian artillery and missile strikes.
Senior Ukrainian military official Oleksiy Gromov earlier said Kyiv was planning to deploy troops to Snake Island, but did not specify a timeline.
Ukraine and the West have accused Russia of blockading Ukrainian ports to prevent exports of grain, contributing to a global food crisis. Russia has denied that and said Ukraine needs to remove mines from the Black Sea to allow safe navigation.
Snake Island sits along a busy shipping lane. Russia took control of it in the opening days of the conflict in the apparent hope of using it as a staging ground for an assault on Odessa, Reuters said.
Meanwhile, Moscow kept up its push to take control of the entire Donbas region in eastern Ukraine. It is focused on the city of Lysychansk, the last remaining Ukrainian stronghold in Lugansk.
Russian troops and local militias control 95 percent of Lugansk and about half of Donetsk, the two provinces that make up the mostly Russian-speaking Donbas.
On Friday, residential areas in a town near Odessa were hit by missiles and at least 18 people were killed, including two children, media said.
Video of the predawn attack showed the charred remains of buildings in the small town of Serhiivka, located about 50 kilometers southwest of Odessa.
Agencies Via Xinhua