PGII program ill-intended and infeasible: China Daily editorial
Share - WeChat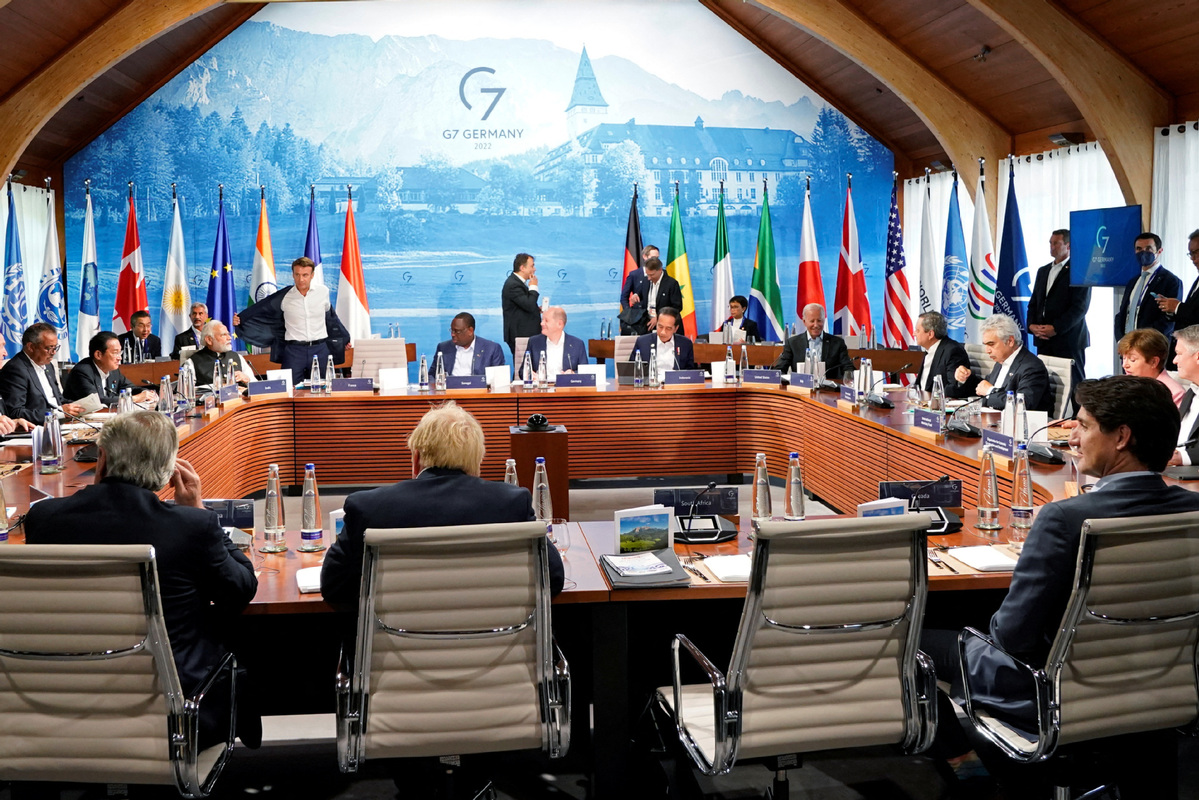 Is the G7's Partnership for Global Infrastructure and Investment really a program meant to help developing countries? Is the flagship scheme feasible? Will it work to counterbalance the Belt and Road Initiative proposed by China?
These are some of the major questions raised immediately after the program was announced on Monday at the meeting of the G7 leaders.
If the G7 countries were really concerned about the poor infrastructure situation in low-income countries, they could have launched similar programs much earlier, in the 1970s or 1980s or even in the 1990s when their economies were faring a lot better than today.
If they really cared about helping low-income countries with their poor infrastructure and economic development, they could have joined the Belt and Road Initiative, which is open to cooperation from any parties.
If they chose to participate in the Belt and Road Initiative, the cost of helping the low-income countries with their development would be much lower for the G7 countries.
Little wonder that the PGII is viewed by many as a product of geopolitics, and as a means to counter the Belt and Road Initiative.
As an ill-intended tool for political competition against China, it will hardly yield any returns that can compete with China's Belt and Road projects, which focus on mutual connectivity and shared benefits rather than decoupling and exclusion.
This program should remind the world of the Build Back Better World, a similar scheme widely known as B3W, which was unveiled at the G7 conference last July. It is more than a year after it was announced, but the investment for the B3W was only about $6 million.
Washington could not deliver on its B3W promises, how will it be able to raise the $200 billion that US President Joe Biden has promised for the PGII? The PGII will quite likely be another pie in the sky that will never materialize.
It may possibly be empty talk that Biden is using to show his resolve to counter China's increasing sphere of political influence in a bid to woo voters in the midterm elections, which are drawing near.
It may also serve as a psychological comfort to the leaders of the G7 countries, giving them the feeling that they are doing something in response to the success of the Belt and Road Initiative.
It is nonsensical and even a bit ridiculous for the G7 to launch such an ill-intended and infeasible program, which will only put them to shame in the end.
The right thing to do is to put aside political bias and join hands with China to do what can really benefit developing countries and the development of the global economy.
Most Viewed in 24 Hours
China Views