Exhibition shows photos taken on high altitude mountains
Share - WeChat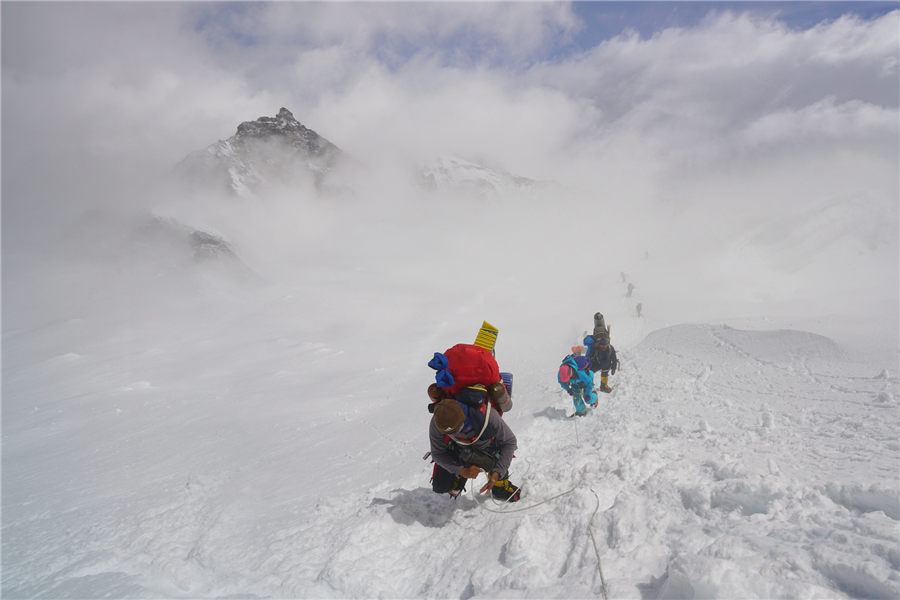 Area with Thin Air, an immersive exhibition fusing large installation and light projection with photographs, presents a series of photos taken on high altitudes by photographer Long Jiang. Long has been climbing 8,000-meter-high snow mountains and taking extreme photography for the past decade.
In Long's works, photography and climbing mountains perfectly match each other. For him, extreme photography and climbing mountains are more of a spiritual movement than a physical sport. Under his lens, personal emotion and experience are expressed and recorded by mountain ranges.
The exhibition, which will run until June 30 at the September Art Gallery in Shenzhen, shows his awarded works, including the winner of the 13th Golden Statue Award for China Photography.