US act on Xinjiang strongly condemned
Share - WeChat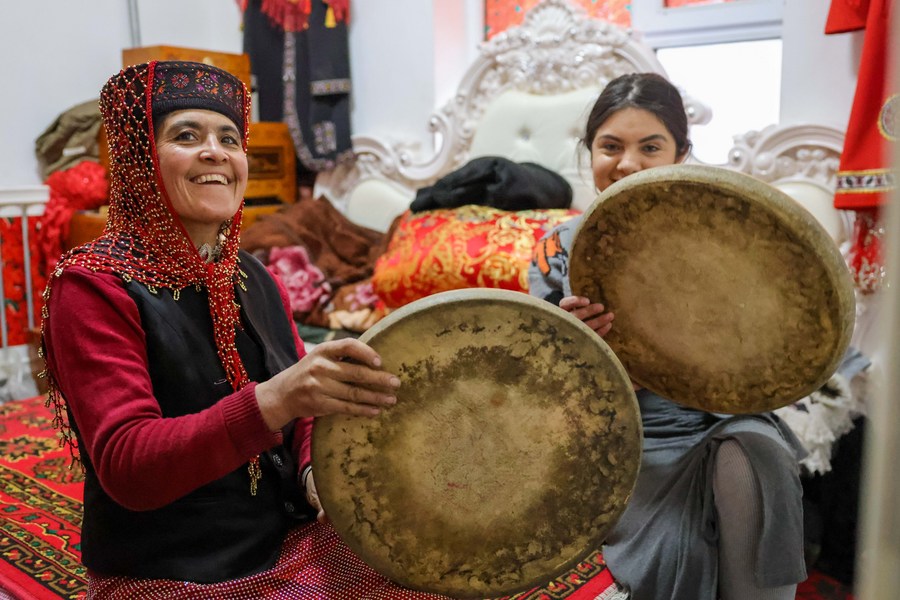 China strongly condemns and firmly opposes the United States' "Uyghur Forced Labor Prevention Act", said Foreign Ministry spokesman Wang Wenbin in Beijing on Tuesday, adding that China will take powerful measures to protect the lawful interests of Chinese companies and citizens.
Anti-China forces concocted the falsehood of so-called forced labor in China's Xinjiang Uygur autonomous region, which is completely opposite to the facts, Wang told a daily news conference.
The legislation and implementation of the act are a continuation of falsehood, he said.
Industries in Xinjiang, including its cotton industry, operate with large-scale mechanized production, and the labor rights of people of all ethnic groups in the autonomous region are protected effectively, Wang said.
The act, which takes effect in the US on Tuesday, is also an upgrade of the US' crackdown on China under the pretext of human rights and an example of the US wantonly undermining international trade rules and the stability of the international supply chain, Wang said.
"Through a so-called legal way, the US is trying to create 'forced unemployment' in Xinjiang and push decoupling with China around the world," Wang said.
"This fully exposes the US' hegemonic nature of undermining human rights in the name of human rights and disrupting rules in the name of rules," he said, adding that the US will fail in trying to "go against the trend of the times".
The act, which prohibits the US from importing goods made wholly or partly in Xinjiang, citing "forced labor" as the reason, maliciously targets Xinjiang's competitive cotton, tomatoes and solar photovoltaic sectors to contain China's growth.
Pure bullying
Also on Tuesday, a Ministry of Commerce spokesperson said the US is practicing unilateralism, protectionism and bullying by enforcing the act.
Such a move disrupts market principles, violates the World Trade Organization's rules, undermines the interests of companies and consumers in both China and the US, and goes against the global need to reduce inflation, the spokesperson said.
The US ban on imports of Xinjiang-related goods is essentially a deprivation of labor rights and development rights of people in Xinjiang, and will force them out of work and even back to poverty, the spokesperson also said, urging the US to revoke all its Xinjiang-related sanctions.