Xinjiang Act violates human rights: China Daily editorial
Share - WeChat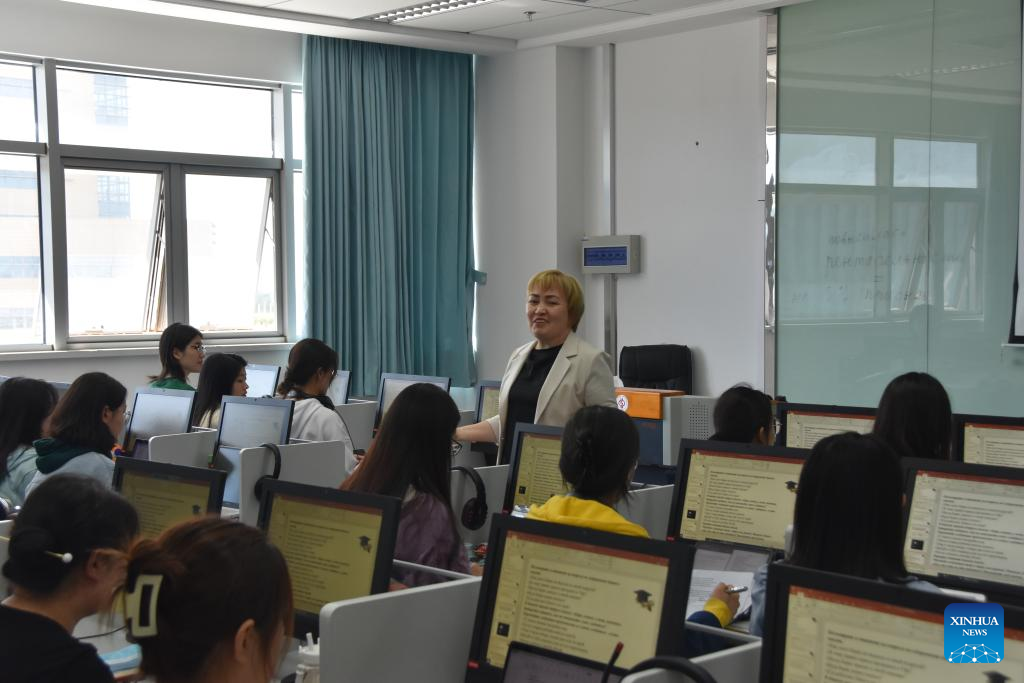 How can a German who has been to Xinjiang only once, 15 years ago as a tourist, come up with a report about forced labor in China's Xinjiang Uygur autonomous region?
Adrian Zenz, who claims to be an anthropologist and an expert on China's Xinjiang issues, actually works for the United States and with its Central Intelligence Agency. He is a key part of Washington's campaigns aimed at pressuring companies to cut any links they may have with Xinjiang.
Since there is no actual evidence of forced labor in Xinjiang, Washington uses Zenz to insinuate there is in order to lay the groundwork for its allegation. That explains the timing of his "report" since the "Uyghur Forced Labor Prevention Act" is due to come into effect on June 21.
The US act is another attempt by Washington to hijack the global supply chains in its bid to "decouple" China from the rest of the world.
For Zenz, concocting lies and fabrications about Xinjiang is a money-making means, on the back of which he has made a name for himself as an "expert on China". For the US, Zenz is the go-to man for the dirty work of collecting and concocting lies about so-called human rights violations in China's Xinjiang.
Zenz feels no compunction about what he has been doing, as he is a fellow traveler of Washington's anti-China ideologues.
All that Washington cares about is how well the accusations that he fabricates will get the Chinese government trapped in a quagmire of disapprobation. The well-being of people of all ethnicities in Xinjiang is simply not on Washington's radar.
If Washington really cares about human rights conditions in Xinjiang, it would not have chosen to take as truth the lies and fabrications fed to Zenz by Uygur secessionists, whose ultimate goal is to split Xinjiang from China.
It is Adrian Zenz, the so-called expert on China's Xinjiang, who has committed human rights violations against people in Xinjiang and China at large by telling lies without compunction.
It is Washington, whose "Uyghur Forced Labor Prevention Act" will ban almost all imports of products from Xinjiang into the US, that will damage the Xinjiang economy, thus committing a human rights abuse.
On the question of containing China's rise, the end justifies the means for the US. It is only a matter of how far Washington will go in its hooliganism and shamelessness. Given that it sponsors the iniquitous activities of Zenz, then it is evidently prepared to stoop very low indeed.
The US has a history of fabricating claims to justify its actions against other nations, and the lack of actual evidence regarding its allegations of "forced labor" in Xinjiang shows it has still not weaned itself from this practice.
Most Viewed in 24 Hours
China Views