Sanxingdui relics offer glimpse of early Chinese civilization
Share - WeChat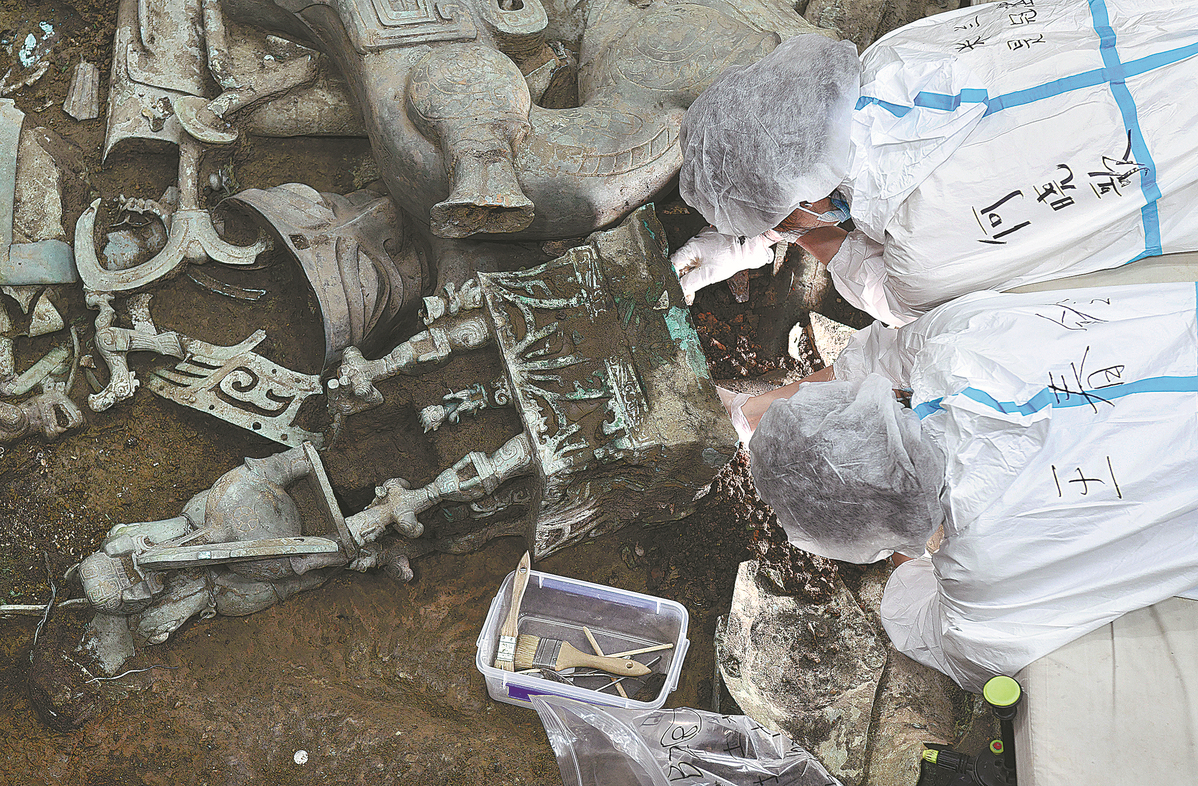 Cultural relics that are more than 3 millennia old and feature previously unknown shapes were recently found during an archaeological excavation in the Sanxingdui site in Sichuan province, and they appear to be a mysterious yet key part of ancient Chinese civilization.
Ran Honglin, a leading archaeologist on the project, said in a news conference on Monday in the Sanxingdui Museum in the city of Guanghan that 3,155 cultural relics in complete structure-including 1,238 bronze wares and 543 gold and 565 jade artifacts-were recovered from six pits on the site.
Including broken parts and fragments, a total of 13,000 relics offered new clues to the ancient civilization of Shu. The ancient state of Shu dominated what is today's Sichuan province, but documentation on the state is insufficient.
The Sanxingdui site, discovered in 1929, has been key to unveiling the brilliance of the state lost in history.
In 1986, two pits full of bronze artifacts, notably bizarre-looking masks and human figurines, were accidentally found in Sanxingdui, drawing worldwide attention to the site. They are now generally thought by archaeologists to have been used for sacrificial ceremonies.
In the latest round of excavations, which began in 2020, another six "sacrificial" pits were found next to the original pair.