Sanxingdui relics offer glimpse of early Chinese civilization
Share - WeChat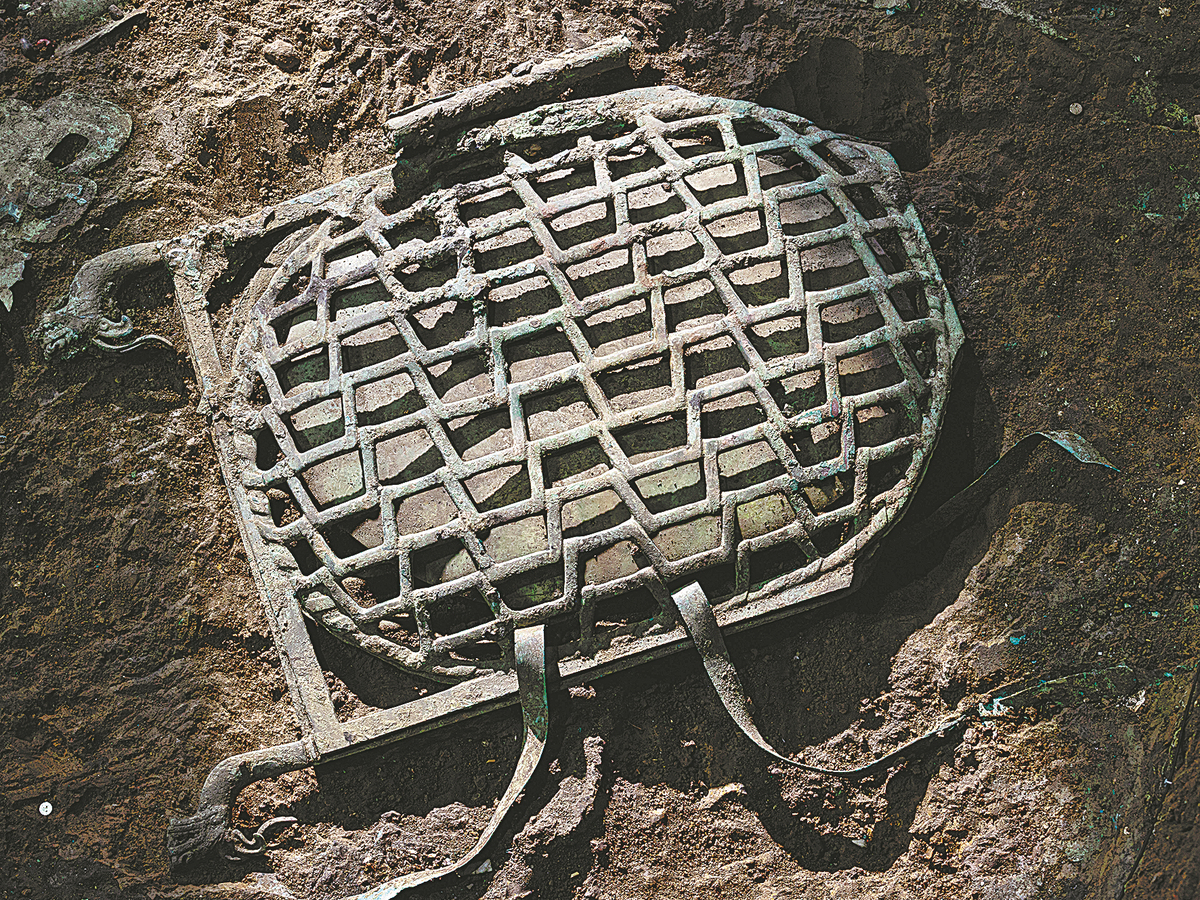 Ran, who is from the Sichuan Provincial Cultural Relics and Archaeology Research Institute, said new carbon-dating results on about 200 relics in the pits showed they dated from 1131 to 1012 BC, about 3,200 to 3,000 years ago, during the late period of the Shang Dynasty.
"The question of its age, which had been bothering us the past 30-some years, has been solved," Ran said.
More bronze masks, covered with gold, and figurines in various shapes continued to be unearthed this year. An exquisite bronze altar and other ceremonial artifacts made of bronze and jade may further highlight the Shu people's religious rites.
Among the stunning finds in recent months were a netlike grid covering a tortoise shell-shaped vessel, a human figurine with a serpent body carrying a ritual vessel known as a zun on its head, and a bronze dragon-shaped artifact with a pig's nose.
"We had never seen anything like these, and we don't even know how to describe the patterns of their shapes in few words," Ran said. "It's also confusing for us to speculate how they were used, before further study.
"But these artifacts feature a mixture of typical local cultural relic styles as well as those from China's Central Plains at that time," he explained. "It demonstrates that, through close communication, the ancient Shu culture became a key part of an early-stage Chinese civilization."
The archaeologists are amazed by more than the artifacts. In the northwestern part of the excavation area, an architectural foundation covering about 80 square meters was also newly excavated. It was found to be surrounded by more "small pits".
These small pits were essentially left untouched after some artifacts were exposed, but the complicated structure of the architecture made Ran speculate that they may be part of a large sacrificial area together with the previously found eight pits. However, he said it is too early to conclude that it is a shrine.
Ran said these latest excavations at the site will continue no later than Spring Festival next year, but more effort and time will be spent in laboratories.
"So many bronze wares were found, and we've fully cleaned about 70 of them so far," said Xie Zhenbin, a leading conservator at the Sichuan institute. "The number seems small, but the work requires patience and the determination to collect as much historical information as we can and conserve the relics in the best way."