'Tiger man' protects his animals
Share - WeChat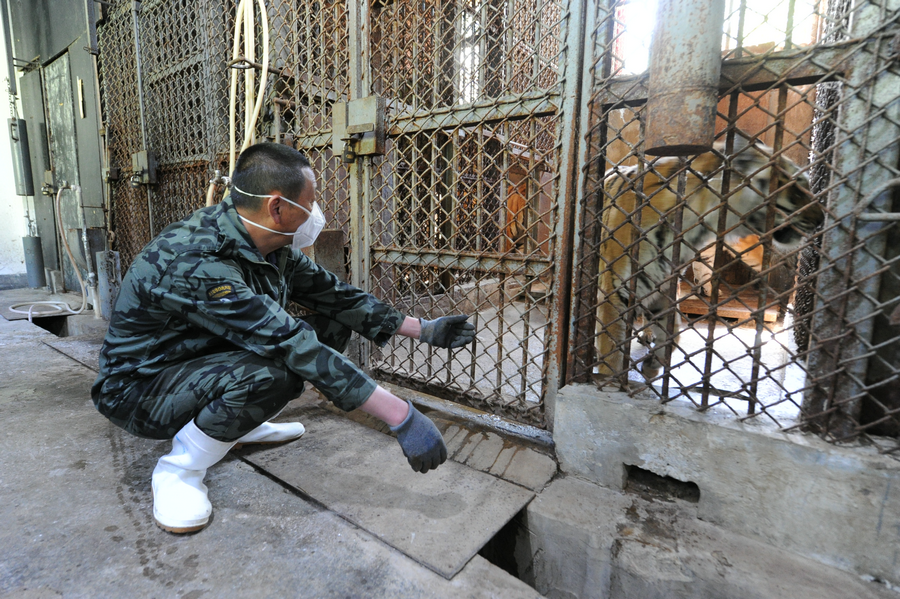 Since Ou Jingfang started his first job at the Changchun Zoological and Botanical Park in Jilin province, in 1986, his life has been closely related to animals, especially "big cats"-tigers.
Ou, 55, was recruited to the park one year before its opening in September 1987.
Together with other breeders, Ou spent one year studying theoretical knowledge of raising animals and also visited zoos in different cities, such as Shenyang and Dalian in Liaoning province, and Harbin in Heilongjiang province, to get practical experience.
"Experts gave us courses on animal nutrition, veterinary medicine and artificial breeding," he says. "At the zoos we visited, we learned lots of practical techniques from experienced breeders."
For the first five months after the park's opening, Ou traveled to different zoos in other cities to purchase animals for the park.
"The traffic conditions were tough at that time and we spent a lot of time getting to destinations," he says. "However, nobody felt exhausted while picking up favored animals."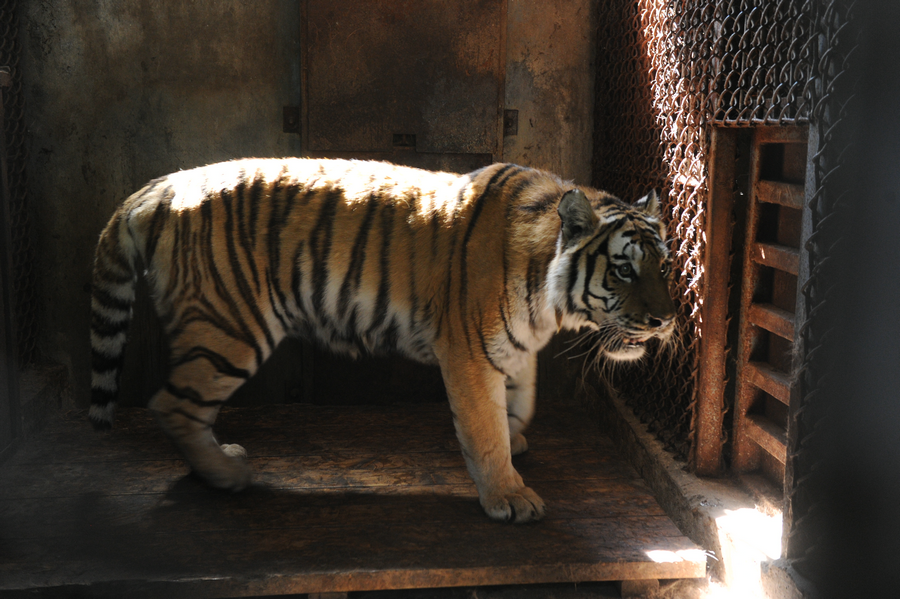 At the beginning of 1989, Ou became the breeder of four leopards that he chose from Xi'an Zoo in Shaanxi province.
During the following two decades, Ou worked in different sections of the park, raising animals, including elephants, birds and newly born animals in a specialized area.
"For several years during the period, I was responsible for purchasing food for all the animals, which was an important part of a breeder's task," he says. "I would carefully observe the animals during their mealtime, to judge whether they liked the food I took back and adjust promptly according to their reactions."
In Nov 2009, Ou began to work together with another five breeders at the section inhabited by Siberian tigers, lions, bears and wolves.
"These large animals look fierce, but sometimes they are also naughty and lovely," he says. "After a long time staying together, we are more like interdependent friends.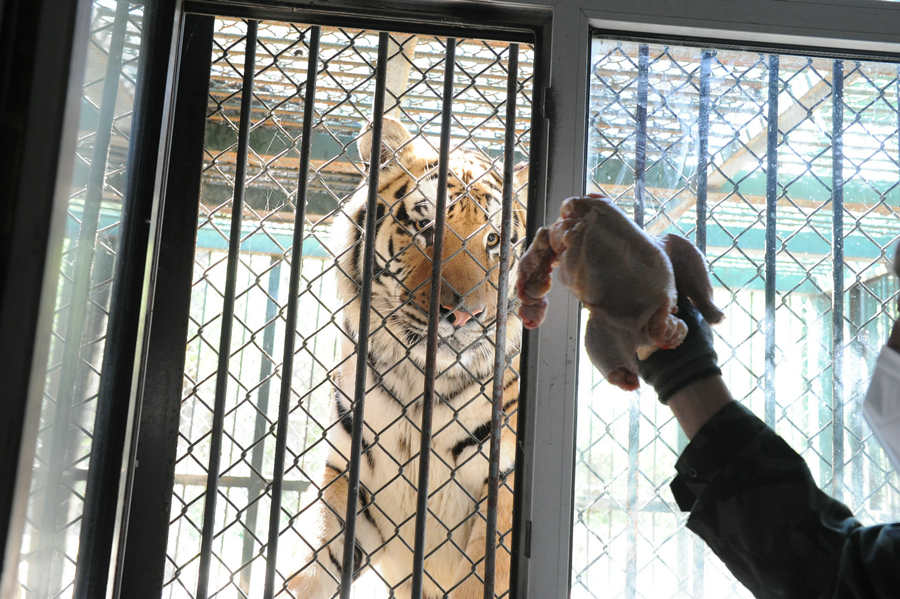 "When they got sick, they became quiet, depressed and sometimes even refused to eat," he says. "I could find they were looking for me or trying to attract my attention via their actions."
Therefore, whenever the animals were sick, Ou would sit beside the living quarters and accompany them to get medical treatment.
"Sometimes they had to rely on milk to maintain energy. It might take me at least 20 minutes to feed one animal," he says. "I insisted on taking care of them because I knew they could have a sense of security by my side."
He often stayed in the zoo for more than 20 days when animals got sick or gave birth.
Because of the COVID-19 outbreak in the province, the park was locked down on March 11. To care for the animals he helped breed, Ou asked to stay in the park rather than go home.
In the following two months, he lived with the large animals, including 17 Siberian tigers, day and night in the park. He says he enjoyed the experience.
Every morning he got up early to clean the animals' living quarters and prepare their food.
"Every day they can eat up around 120 kilograms of beef and chicken, two-thirds of which are prepared for the tigers," he says.
During the spare time, Ou liked communicating with the "big cats "in his own words.
"I gave each of them a name, and when I called, they would walk toward me," he says. "When I talked closely with them, I could also observe their health condition."
Before the animals returned to their indoor living quarters from outdoor activity areas in the afternoon, Ou would have prepared food for them.
The city gradually lifted its lockdown in late April. On May 5, the park reopened to the public and Ou could finally go home after work.
"I felt happy when I found visitors enjoying their time with the animals in our park," he says. "The animals are just like my own children and I hope I will be the best caregiver for them."
Most Popular