Segway-Ninebot unveils new AI-enabled kickscooter
Share - WeChat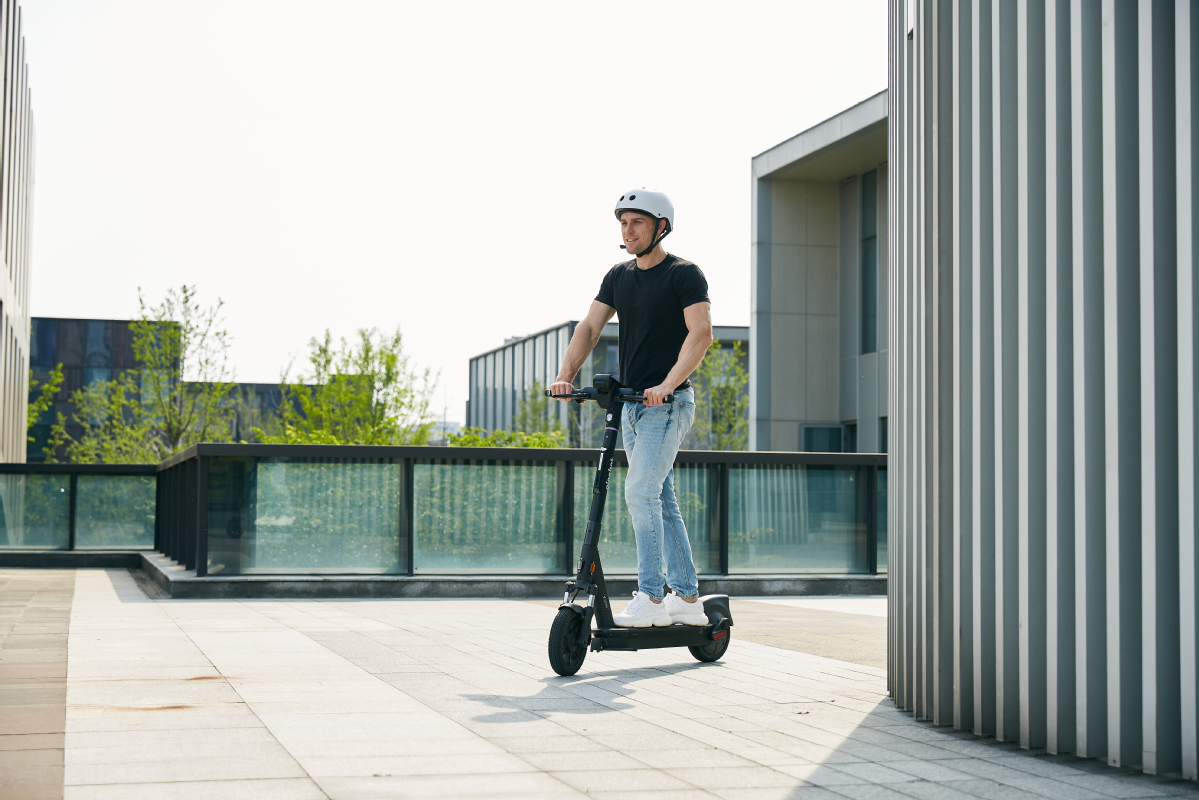 Segway-Ninebot, a Chinese company known for its self-balancing scooters, is eyeing a wider presence in the global short-distance transportation industry with its latest intelligent assistant riding system and electric kickscooter.
Known as Segway Pilot, the artificial-intelligence-enabled system is part of a broader push by Segway-Ninebot, already the world's largest electric kickscooter maker, to further tap into the micro-mobility industry.
Zhao Xin, general manager of the commercial mobility division at Segway-Ninebot, said the company is dedicated to leading the innovation of short-distance transportation and robotics, and aims to help the industry scale faster, operate more efficiently and add extra safety for city management.
Micro-mobility is facing a turning point that can be sustained only with the introduction of new ways to integrate hardware and software with AI technologies, Zhao said.
A growing number of workers are gravitating toward micromobility vehicles such as bicycles, mopeds and e-kickscooters as the COVID-19 pandemic abates and people begin traveling more, according to research by consulting firm McKinsey & Co.
Almost 70 percent of 6,000 respondents from China, France, Germany, Italy, the United Kingdom and the United States said they were willing to use smaller, more environmentally friendly forms of transport for their commute, McKinsey said in a report in December.
Sensing big growth potential, Segway-Ninebot, which has over 20 years of cultivation in short-distance transportation, recently unveiled its latest electric kickscooter the S90L. The product also came as the company leverages its accumulation of robotics technologies to make the riding experience smarter and safer.
S90L is powered by Segway Pilot, the company's latest intelligent assisted riding system which is capable of detecting sidewalks, parking spots and nearby pedestrians.
By using computer vision and deep learning algorithm technology, Segway Pilot can recognize external factors through cameras and sensors and use the data to make real-time judgments on the surroundings and respond to the environment, Zhao said.
For instance, Segway Pilot informs riders which lane it's on when it enters a sidewalk and can act as negative reinforcement to teach riders correct behavior by slowing down or making a warning signal to inform those nearby.
Segway Pilot can achieve double the computing power in comparison to Segway's former smart products. "Both hardware and software solutions inside Segway Pilot are all self-developed by Segway-Ninebot, which is one vehicle one system," Zhao said, adding the company provides clients with turnkey solutions that are complete and ready to use immediately.
According to him, through big data technology Segway self-developed algorithms can achieve more than 98 percent accuracy after training.
Providing over 75 percent of shared scooters worldwide, Segway-Ninebot said the company has strong manufacturing experience in mass-producing e-scooters, excellent supply chain management capabilities and strong research and development prowess to meet growing demand.