Repairing the sound of music
Share - WeChat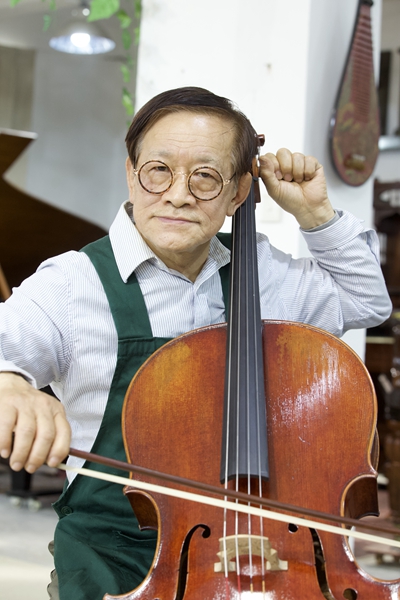 Transportation was a difficult issue. Chen remembers that once, when he tried to transport a piano weighing about 500 kilograms to China, he could only afford to hire one worker to help him move it to the vehicle, and send it to the port.
A highlight of his collection is a Heintzman piano made in 1890. He regards the piano, which is made of rosewood and features exquisite patterns on the music stand, as "a beauty from Europe". He bought it from a priest in Northern Ireland. When he noticed the old piano in the church, and learned that the priest didn't have much money to repair it, he pleaded to buy it. He spent four hours repairing an accordion for free for the priest, who finally agreed to sell the piano to Chen.
He also collected a damaged coin piano that was made in London about 120 years ago. Once a coin is deposited, it automatically produces music. According to Chen, it could originally play 10 pieces of music, and now he has repaired it to the extent that it can play Beethoven's Ode to Joy.
Recently, Chen donated a Chappell piano to his alma mater Fuzhou No 1 High School. He bought the piano from an old woman in Germany in the 1990s. The piano had been with the woman for most of her life. It was so old, and in such disrepair, that when Chen bought it, none of the keys would make a sound. He dismantled it into more than 9,000 pieces, and spent four months restoring it.
Chen retired from the art school in 2006, but he continued to repair instruments and has opened four museums in Fuzhou. They have on display more than 1,000 instruments he has collected and repaired over the years and are open to the public for free, with the aim of promoting the culture of the instruments.
"I am infatuated with instruments. I like them, I like repairing, playing and studying them. Now I work to spread the culture of them. I just live a life of instruments. I feel very satisfied," says Chen.