Return of the wild
Share - WeChat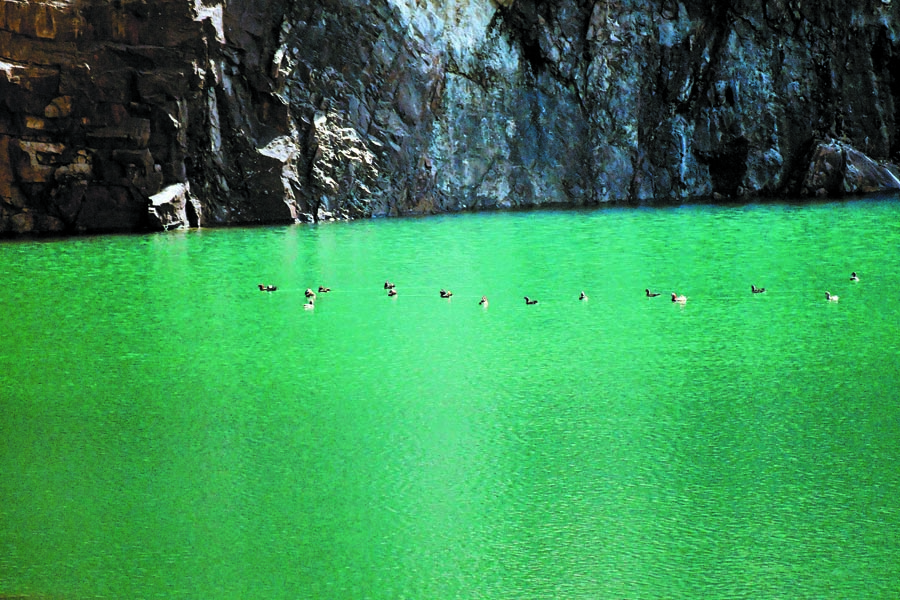 Lucky couples
Mandarin ducks are a symbol of love in traditional Chinese culture because they always appear in pairs. As birds of passage, they generally breed in northern and northeastern provinces, and spend the winter in the south.
The species had long been categorized as "near threatened" in the domestic list of endangered species, and wild ones were rarely seen in southern provinces where they used to appear in large numbers.
Yet in March, a group of 36 wild mandarin ducks were seen in a village in Jiaxing, a city beside the Taihu Lake in Jiangsu province. "That's a good sign that the ecology is improving," said Sun Hushan, a life sciences professor at Ludong University.
Liu Hongzhi, a senior researcher at the Chinese Society for Environmental Sciences (CSES), spoke highly of the city. "The Taihu Lake region has long been famous for its fish, but there was a time when the fish were considered nothing but fishing resources. Now they are viewed as an indispensable part of nature, which means the fishing should be balanced with the protection of nature."
Lake predator
A 10-year ban on fishing has been implemented in key parts of the Yangtze River since Jan 1, 2021. According to Wei Qiwei, a researcher on aquatic production of the Yangtze River at the Chinese Academy of Fishery Sciences, before the ban was implemented the river had almost exhausted its fish resources.
Wang Zhiquan, a businessperson who ran shipping businesses in the Yangtze River, said that so many fish were no longer seen in the river that the river 10 years ago was almost incomparable to the one in his memory from the 1980s.
Yet in 2022, many species that had not been seen for a long time reappeared. A good example is Ochetobius elongates which was seen in Poyang Lake. A top predator in the Yangtze River, it was listed as an endangered species in 2016 having not been seen for years.
Shoals of finless porpoise, another species that had been seen only rarely in recent times, has appeared again since 2019. On April 21, a shoal of 10 to 12 finless porpoise were photographed in the Yangtze River water near Caidian District, Wuhan, the biggest shoal on record.