'Lady Messi' closing on English switch
Share - WeChat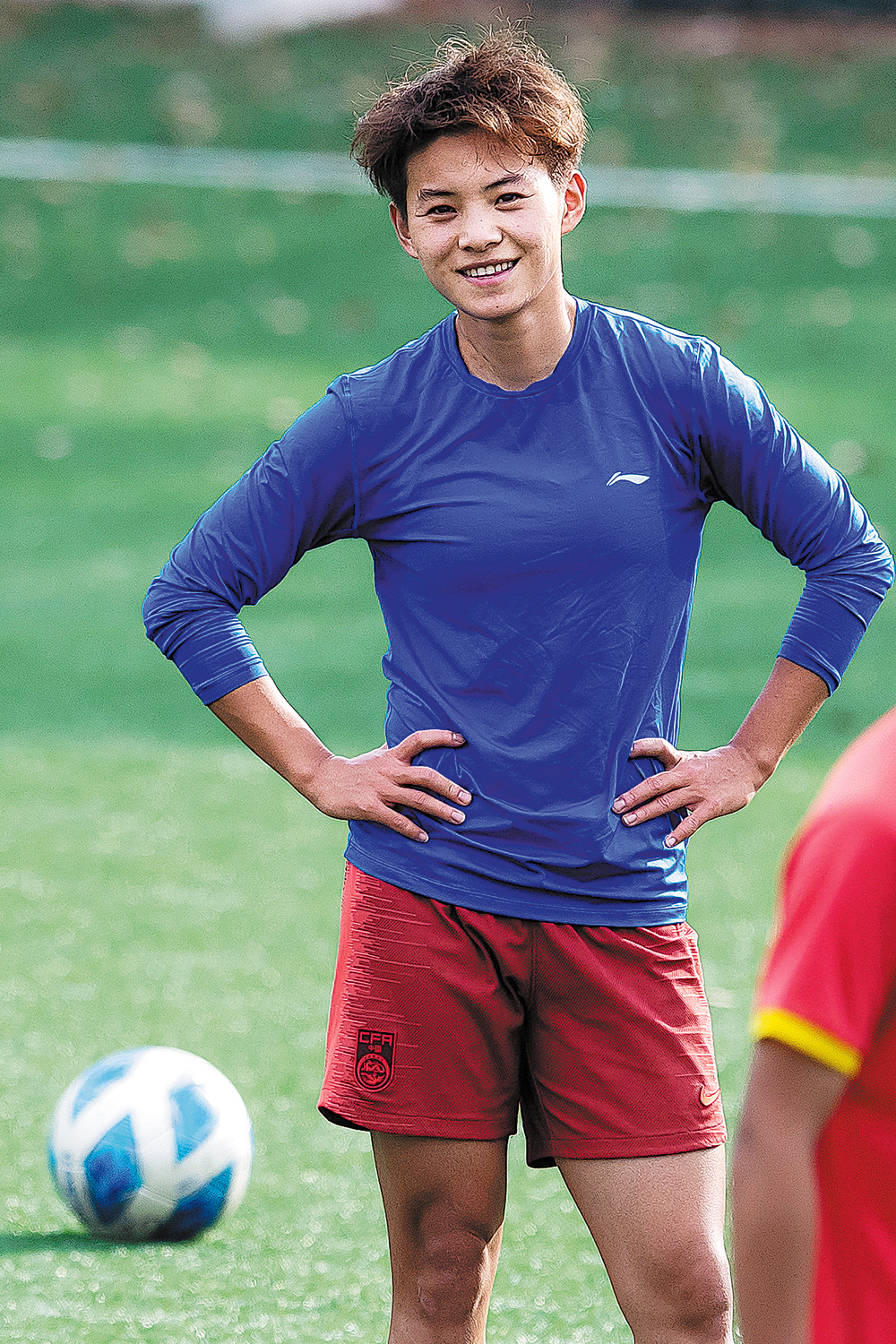 Team China star Wang Shuang is planning to return to Europe, revealing a move to England's Women's Super League is in the works.
"I want to play in the English Super League, and we have already made contact. I think it will happen in July or August," said Wang during a recent reality show with host Chen Luyu.
"Team China head coach Shui Qingxia is always advising us to play in foreign leagues. She knows the level of women's soccer in Europe is higher than at home, so she supports the national team's young players getting the chance to develop in the best leagues.
"By developing abroad, we can return and contribute more to the Chinese national team."
Wang became a household name in China in 2018 when she signed a two-year contract with French giant Paris Saint-Germain. She found the net seven times in the French top flight, and became the first Chinese to score in the UEFA Women's Champions League.
Wang, who goes by the nickname 'Lady Messi', cut short her PSG stay in 2019 as she struggled to adapt to life in France and balance club and country commitments.
She returned to the CFA Women's Super League, leading her hometown club Wuhan to consecutive league titles in 2020 and 2021.
"The latter part of my stay at PSG was really tough for me. I had no choice but to return home, and we needed to prepare for the Tokyo Olympics," said Wang.
"But due to the pandemic, I stayed at home for a very long time. Luckily, I was able to eventually rejoin the team and managed to produce great performances in the Olympic qualifying matches. I proved the doubters wrong."
However, Team China's Tokyo 2020 campaign turned out to be a major disappointment, with the squad failing to emerge from its group after defeats to Brazil and the Netherlands and a draw with Zambia. The team's early elimination prompted the resignation of Jia Xiuquan as head coach.
Decades before, Chinese women's soccer enjoyed significant success on the global stage, finishing as runner-up at the 1996 Olympics and the 1999 World Cup.
The rapid development of the women's game worldwide means making podiums is a significantly tougher task these days. Wang, though, is relishing the challenge.
"Since 2020, I have a stronger sense of responsibility. It felt bad knowing we are not as competitive as before in the world's No 1 sport. I felt sad that we are no longer among the world's best teams," said the 27-year-old.
"But I really hope, maybe not my generation but future teams, can once again stand on the highest podium at the major tournaments. I want to show all the doubters that the Chinese women's team can mix it with the best."
With new head coach Shui at the helm, Wang and her teammates showed they are moving in the right direction by ending a 16-year wait to lift the Asian Cup in February.
"We can still battle hard and produce some good results in Asia or other international events, but I'm sure there will be better young players on the way to move Chinese soccer forward after the retirement of our generation of players," Wang added.
"Actually, it makes me anxious to think about what will happen, but all I can do is to be the best of myself. Every time we play the best teams in the world, we always want to win. But even at our best these days, sometimes we simply cannot win. So, we know there is a gap in quality to bridge."
Wang is personally invested in nurturing the next generation of Chinese soccer talent. She recently established a prize fund in her native Hubei province to reward promising local players, and regularly attends youth tournaments to talent-spot and encourage youngsters.
"I'm also from the youth training system in Hubei, so I really want to make my own contribution to soccer development in my hometown," said Wang. "Through my own actions, I hope to attract more kids to soccer."
shifutian@chinadaily.com.cn