Deaths of elderly in US soared from Omicron
Share - WeChat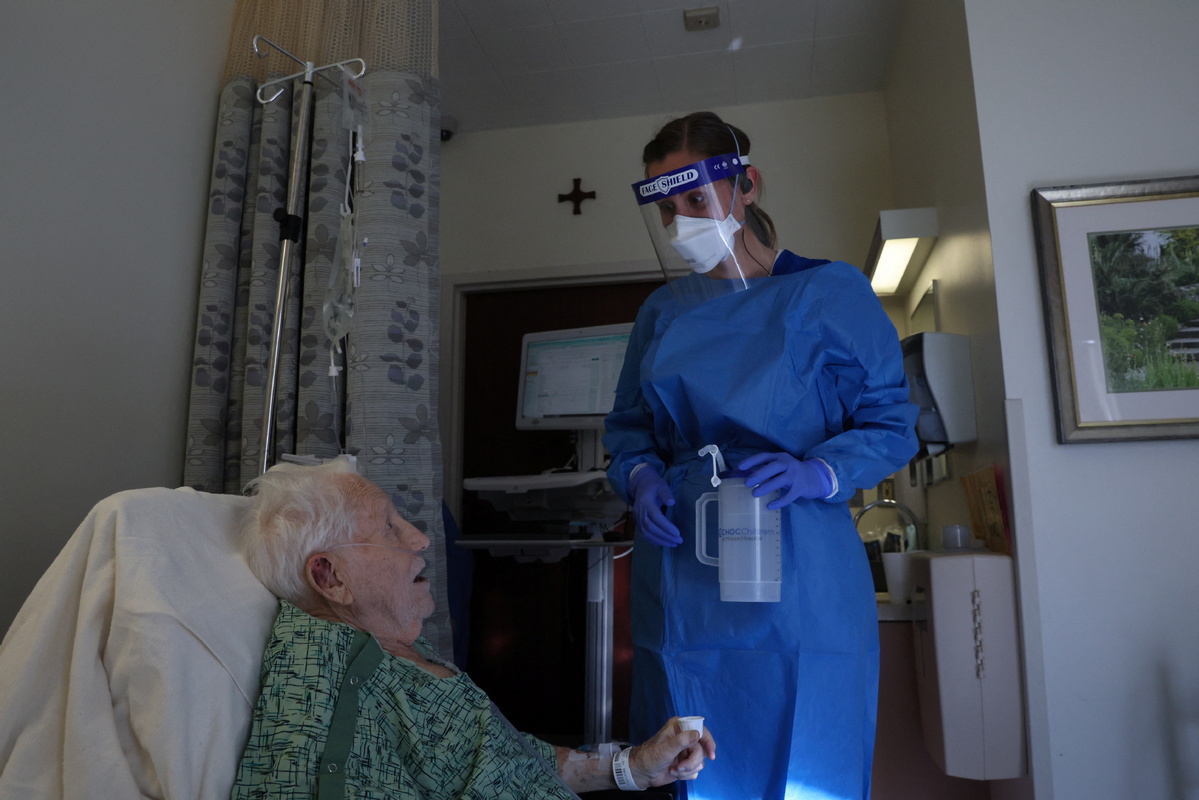 The relatively mild Omicron wave last year killed Americans 65 and older at a higher rate than those who died in six months of the more serious Delta variant, The New York Times reported Tuesday.
A new wave of Omicron subvariants of the coronavirus also has caused hospital admission rates among people 70 and older in the Northeast to climb to one-third of the winter Omicron wave's peak, according to the Times.
Although seniors in the US are overwhelmingly immunized, vaccines are less effective, because their potency wanes over time in older age groups.
"I think we are going to see the death rates rising," Dr Sharon Inouye, a geriatrician and a professor of medicine at Harvard Medical School, told the Times. "It is going to become more and more risky for older adults as their immunity wanes."
Andrew Stokes, an assistant professor in global health at Boston University who studies age patterns of COVID-19 deaths, told the Times: "This is not simply a pandemic of the unvaccinated. There's still exceptionally high risk among older adults, even those with primary vaccine series."
Whereas seniors made up 80 percent of deaths in the pandemic's first year, less than 60 percent of deaths were among seniors at the peak of the wave caused by the Delta variant last September, CDC data show, according to The Wall Street Journal.
Seniors became a higher share of deaths in the winter, with the 65-plus group representing about three-quarters of deaths at the apex of an even higher peak fueled by the Omicron variant.
State-level data indicate that variant more easily caused people to be reinfected and it also broke through protection from vaccines, as health authorities ramped up efforts to administer booster shots. Most recently, after deaths significantly declined, this older age group has represented at least 4 in 5 COVID-19 deaths, according to the Journal.