Chinese company brings 'new hope' to Egypt's animal farming
Share - WeChat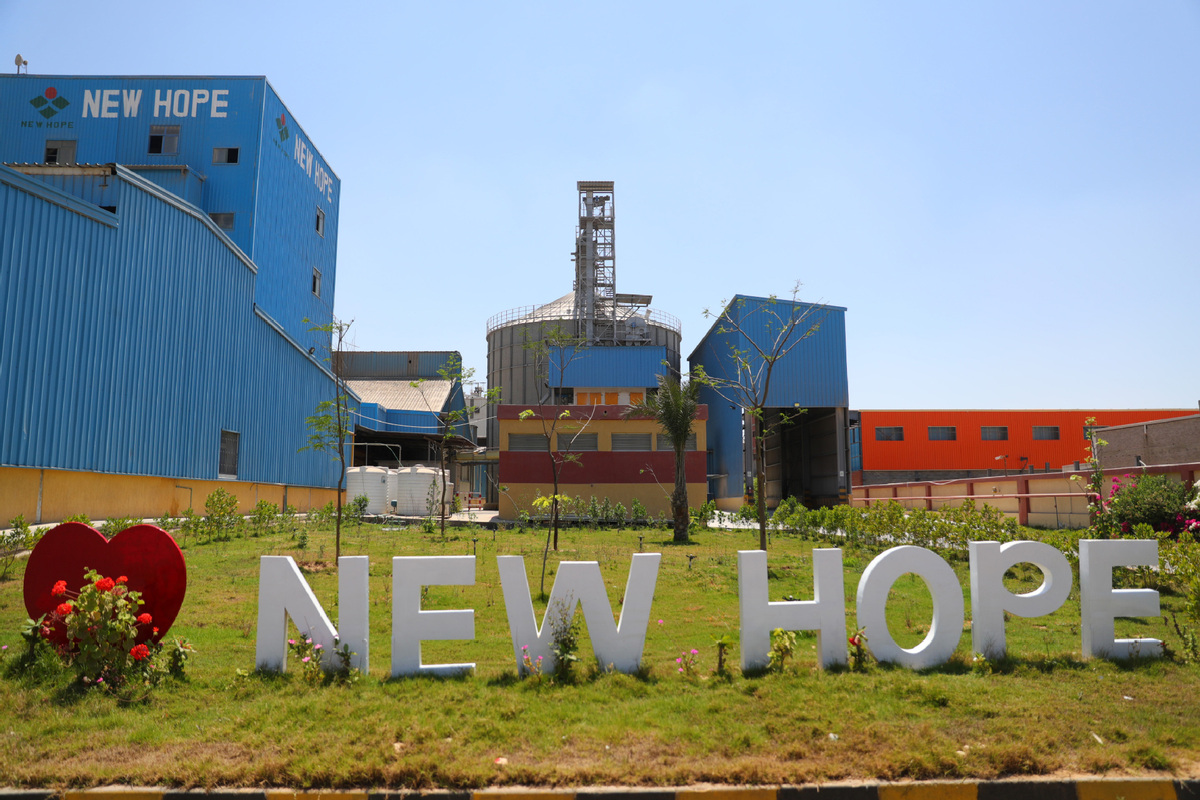 MENOUFIA - At a feed factory in Sadat City of Menoufia province, north of the Egyptian capital Cairo, workers were loading poultry feed into trucks waiting in line from local farms.
"The poultry feed produced by New Hope company is popular among local farmers because of its good quality," Ibrahim Hassan, a 36-year-old driver, told Xinhua, noting that his truck can carry 10 tons of feed.
Hassan, who works for a local poultry farm to deliver feed, was referring to New Hope Egypt Co., Ltd., the first feed factory established a decade ago in Egypt by New Hope Liuhe Co., Ltd., which is a leading Chinese corporation in feed, animal farming and food industry.
"The number of poultry birds in our farm has reached 3 million, two-thirds of which are fed by feed produced by New Hope," Hassan said.
The feed conversion ratio is a measure of poultry or livestock production efficiency. It is the ratio of given feed weight over animal weight gain in a certain period of time.
"The lower the feed-to-meat ratio, the higher the level of production efficiency and economic benefits. Before we came here, the ratio in the Egyptian feed industry was 1.8, but now, using our feed, the figure has dropped to 1.5," said Su Hao, general manager of New Hope Egypt Co., Ltd.