A movable feast for the eyes
Share - WeChat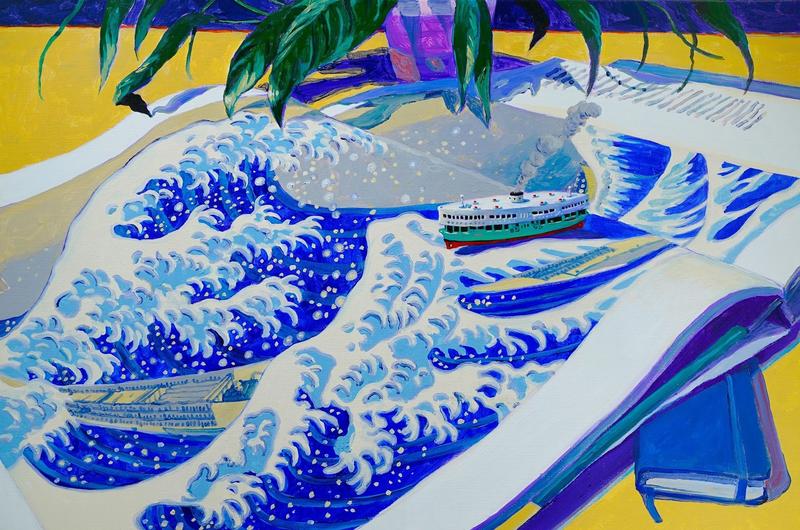 "The whole series looks at birds we often see in Hong Kong, such as the tree sparrow and red-whiskered bulbul, alongside silhouettes of local wildlife like a monkey, wild boar and buffalo," the artist explains. "The line separating urban and rural is very thin in Hong Kong. Having these animals traverse the city on a tram symbolizes how close the city is to nature."
Cheuk believes she was chosen to take part in the project for her prowess in injecting the techniques of traditional Chinese ink painting into her works. Her five-part series, Lingering Clouds, can be seen at the Alisan Fine Arts booth at Art Basel.
The Artist Tram Project continues ABHK's tradition of running ancillary public events. For the third edition of the fair in 2015, mainland multimedia artist Cao Fei lit up the International Commerce Centre with images of retro arcade games such as Pac-Man and Space Invaders. Two years later, Hong Kong artist Kingsley Ng's Twenty-Five Minutes Older created an altered version of reality whereby passengers on two public trams - repurposed as camera obscuras - were shown reversed images of the city during their ride.