A movable feast for the eyes
Share - WeChat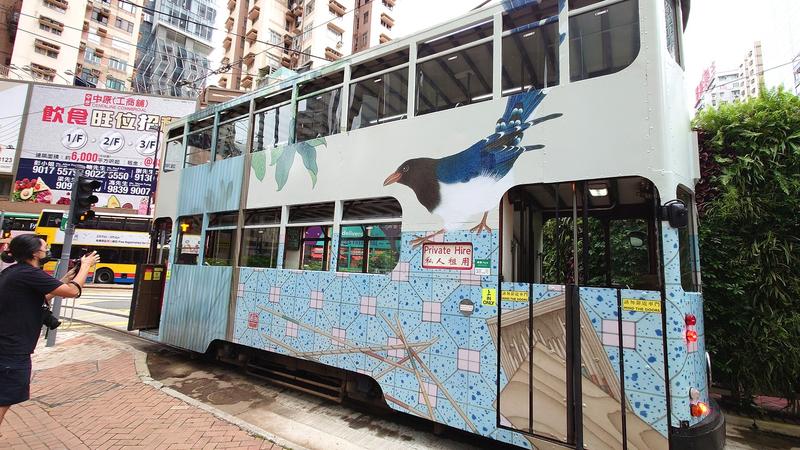 Adeline Ooi, Asia director of Art Basel, says the experimental project gave the artists a chance to work with a new surface.
"It felt like a very natural step to invite local Hong Kong artists to respond to the iconic trams. In some ways, I ask myself, 'Why didn't we think of this earlier?' " she says, adding that the artists' interpretations of the city pair well with the iconic mode of transport.
"Now more than ever, collaboration with organizations in Hong Kong is key to creating meaningful connections in the city and across the globe. We're so excited to be able to support a group of Hong Kong artists on this special project," continues Ooi. "It's part of our aim to celebrate the Hong Kong art scene, and be able to connect (local) art with a broader audience."