Grief turns to anger after 21 killed at Texas school
Share - WeChat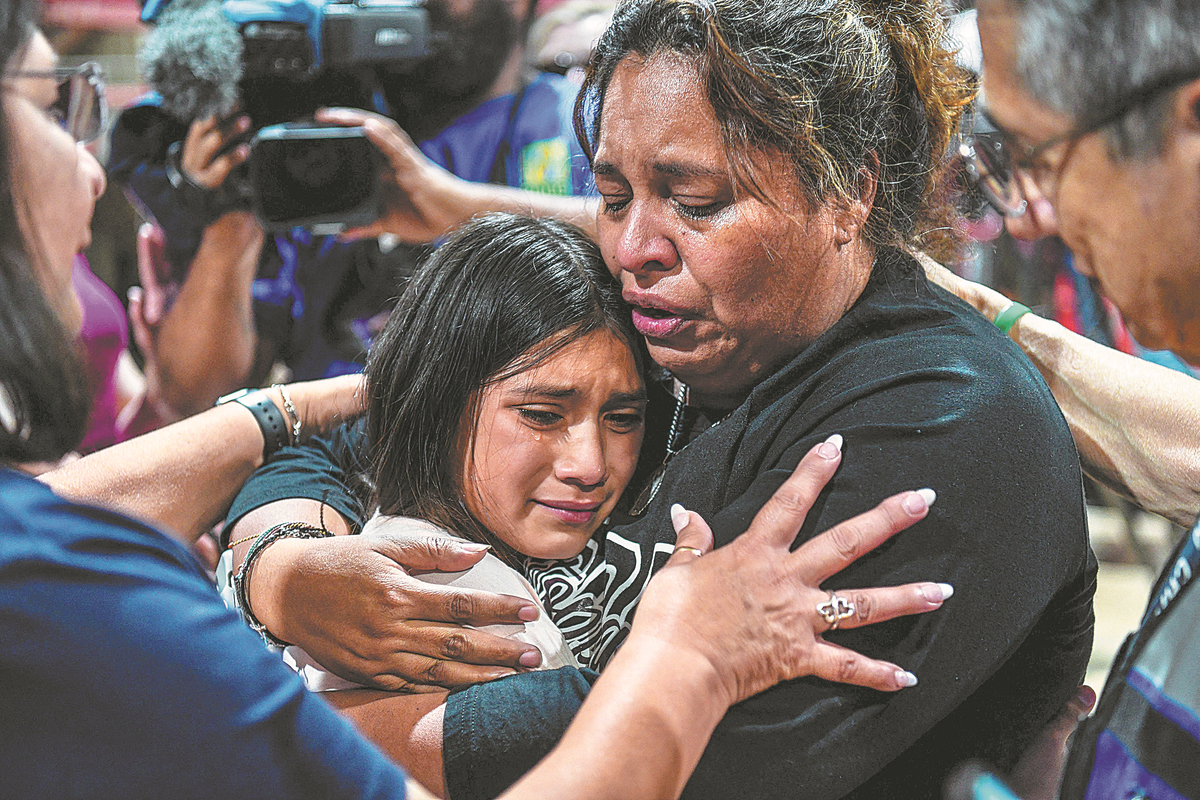 Grief at the massacre of 19 small children and two teachers at an elementary school in Uvalde, Texas, in the United States, spilled into confrontation on Wednesday as angry questions mounted over gun control, and whether the tragedy could have been prevented.
The tight-knit Latino community of Uvalde became on Tuesday the site of the worst US school shooting in a decade, committed by a disturbed 18-year-old armed man with a legally bought assault rifle.
Briefing reporters, Texas Governor Greg Abbott revealed that 18-year-old shooter Salvador Ramos - who was killed by police - shot his 66-year-old grandmother in the face before heading to Robb Elementary School.
Ramos went on social media to share his plan to attack his grandmother, and then messaged again to say his next target was a school, where he headed clad in body armor and wielding an AR-15 rifle. In addition to the 21 people killed, 17 others were injured in the attack.
Abbott says Ramos had no known criminal or mental health history.
Pressed on how the teen was able to obtain the murder weapon, the Texas governor repeatedly brushed aside suggestions that tougher gun laws were needed in his state-where attachment to the right to bear arms runs deep.
"I consider this person to have been pure evil," Abbott said.
President Joe Biden said on Wednesday that "the Second Amendment is not absolute" as he called for new limitations on guns.
When the amendment was approved, he said, "You couldn't own a cannon. You couldn't own certain kinds of weapons. There's always been limitations." He said he would soon visit Uvalde.
In the shattered community of Uvalde, a small mainly Hispanic town about an hour from the Mexican border, there was outrage, too, at how such a tragedy could have occurred.
"I'm just heartbroken right now," said Ryan Ramirez, who lost his 10-year-old daughter Alithia in the rampage, as he attended a vigil at a local bull-riding arena together with some 1,000 other mourners.
Details have emerged of Ramos as a deeply troubled teen - he was repeatedly bullied over a speech impediment that included a stutter and a lisp and once cut up his own face "just for fun," a former friend, Santos Valdez, told The Washington Post.