Liberian officials attend lecture on China's reform and opening-up
Share - WeChat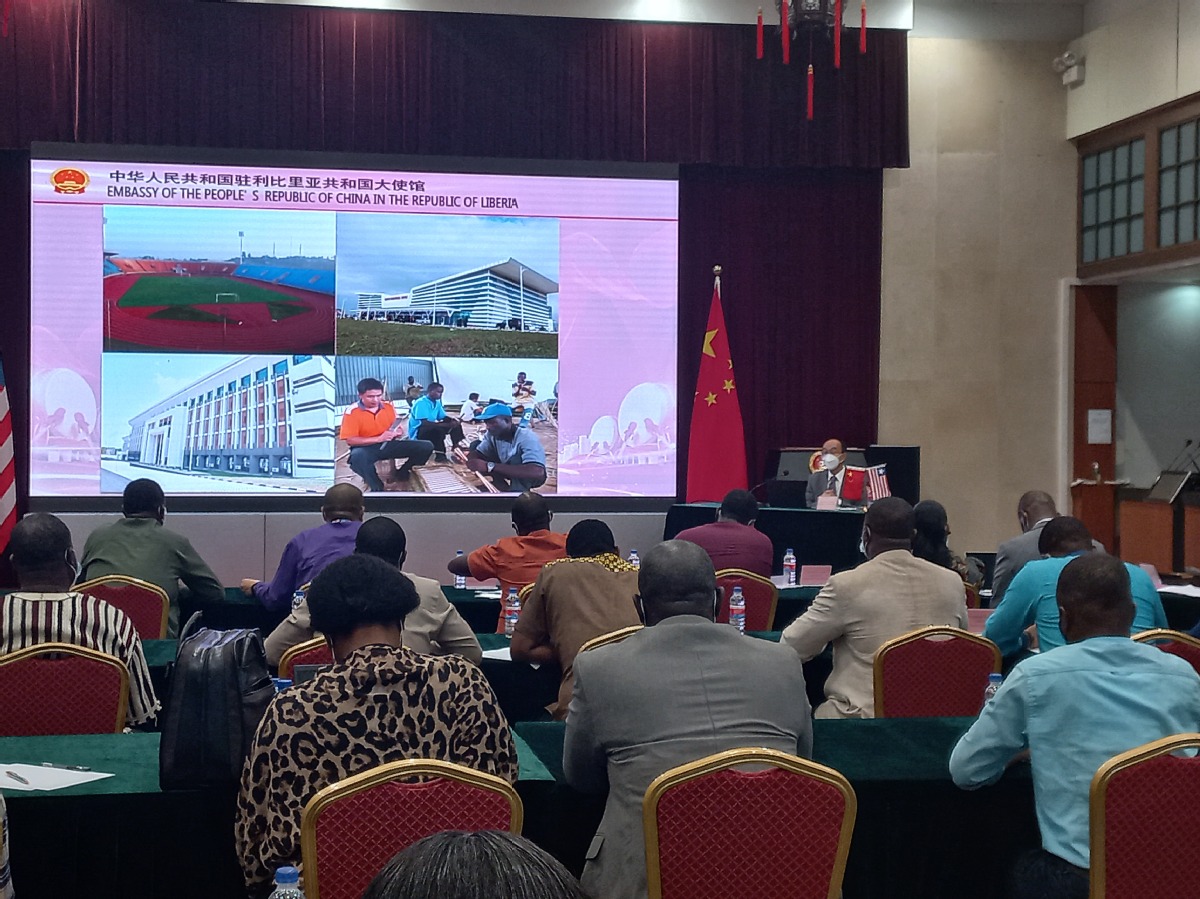 A lecture on China's reform and opening-up in Monrovia, Liberia on Wednesday was attended by senior Liberian government officials.
China's Ambassador to Liberia Ren Yisheng outlined the process of China's reform and opening-up, which started in the late 1970s. The process included different stages, including an exploration stage that started in 1978, and the initial establishment of a socialist market economic system during the 1990s, he said.
Ren said these stages brought about the opening up of China to the outside world through special economic zones and the establishment of a basic economic system with public ownership as the main body, as market access to the private economy was further relaxed.
Following his lecture, several senior Liberian officials from the ministries of public works, finance and development planning, education, and information and culture affairs who were in attendance said they had a deeper understanding of the subject.
Deputy public works minister Joseph Todd said: "China's reform is impressive, and we need to learn from you as a country. Liberia has a lot of challenges, and sharing these experiences with us will help the country's infrastructure development by taking us from where we are to another level in development".
For Benedict Kolubah, assistant minister and the government's point person on the national development plan, known as the Pro-Poor Agenda for prosperity and development, said the lecture has outlined methods for Liberia to strengthen its practical cooperation with China. He expressed the need for a technical team to be established between China and Liberia that will help in knowledge sharing and transfer in order for Liberia to experience maximum development in the years to come.
Assistant finance minister Patience Kollie-Lawson lauded Ren for the lecture and called on the Chinese government to provide more scholarships for Liberians, because doing so, she said, will help change the mindset of Liberians toward their country.
Deputy education minister Tarnue M. Bongolee, a Chinese-trained scholar, thanked the ambassador for the lecture. Bongolee praised China for its support to the country's school meals program, and the opportunities provided to Liberians to develop their capacities.