Pro-gun group to convene in Texas 3 days after school massacre
Share - WeChat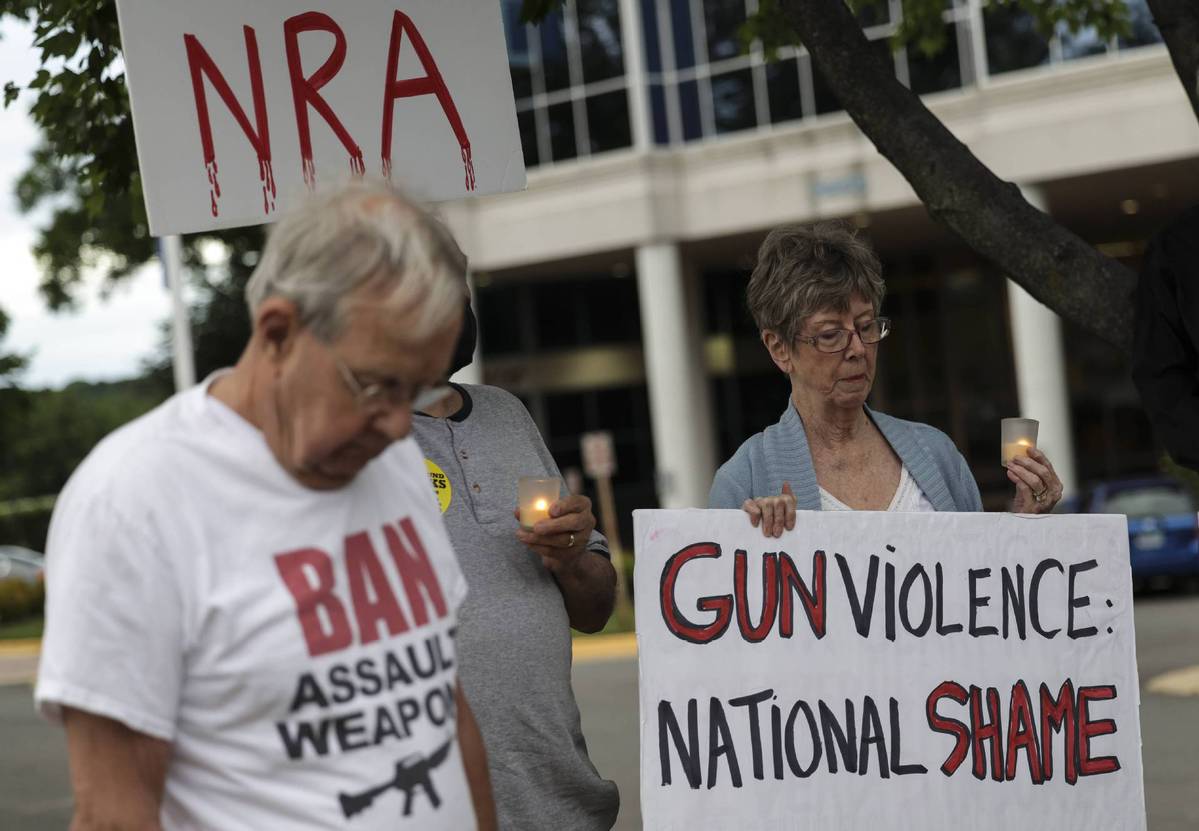 The National Rifle Association (NRA), the pro-gun lobbying organization, will meet for its first annual meeting in three years starting Friday in Houston, 300 miles from the elementary school where at least 19 children were shot and killed.
Scheduled to speak to the group on Friday are former president Donald Trump and Senator Ted Cruz. It will be the sixth time Trump has spoken at the convention. Texas Governor Greg Abbott said Wednesday he wasn't sure whether he would attend the meeting.
"As far as future plans are concerned, listen, I'm living moment to moment right now," he said when asked about the convention during a news conference updating the public on the shooting. "My heart, my head and my body are in Uvalde right now, and I'm here to help the people who are hurting."
"America needs real solutions and real leadership in this moment, not politicians and partisanship," Trump wrote on Wednesday in a post on his Truth Social platform. "That's why I will keep my longtime commitment to speak in Texas at the NRA Convention and deliver an important address to America."
As of Wednesday afternoon, Cruz and Abbott hadn't announced changes to their plans to speak at the NRA event Friday.
One of the NRA's planned speakers, Republican US Senator John Cornyn of Texas, won't attend the convention, but his office said that it was due to "an unexpected change in his schedule" that occurred prior to the shooting on Wednesday at the school in Uvalde.
The event is free for NRA members, their spouses and any of their children under 18 years old. They will be joined by firearms manufacturers, lobbyists and customers.
A number of discussion topics are scheduled for the attendees. One session titled, "Gun Control Myths: How Politicians, the Media, and Botched 'Studies' have Twisted the Facts on Gun Control", has been canceled.
The timing and location of the convention have sparked outrage among critics of the group, and demonstrators plan to protest across the street from the convention center.
"Governor Abbott, if you have any decency, you will immediately withdraw from this weekend's NRA convention and urge them to hold it anywhere but Texas," Democratic Texas gubernatorial candidate Beto O'Rourke tweeted Wednesday morning.
Houston Mayor Sylvester Turner said Wednesday that he has seen calls to cancel the convention after Tuesday's mass shooting in Uvalde. But he said at a City Council meeting that the NRA gathering at the George R. Brown Convention Center is "a contractual arrangement. We simply cannot cancel a conference or convention because we do not agree with the subject matter."
The NRA has successfully blocked gun-control legislation after each mass shooting, arguing that such legislation deprives Americans of their Second Amendment rights.
It has lobbied Republican members of Congress to reject any bills that restrict access to guns, including a ban on assault-style weapons and high-capacity magazines and a bill to apply background checks to all gun sales. The group also took credit for a Texas law signed last year that allows individuals to carry handguns without a permit or training.
According to the Bureau of Alcohol, Tobacco, Firearms, and Explosives (ATF), the gunman in Tuesday's shooting, Salvador Ramos, 18, legally purchased two AR platform rifles with high-capacity magazines at a local federal firearms licensee just a few days before the shooting and after turning 18. He also purchased 375 rounds of 5.56 ammunition on May 18, the ATF said.
The NRA's finances have been hurt in recent years amid various lawsuits and allegations that CEO Wayne LaPierre illegally spent its funds.
In 2021, the NRA filed for Chapter 11 bankruptcy to reorganize the nonprofit in gun-friendly Texas in what was seen as a move to avoid a lawsuit being pursued by New York's attorney general.
New York prosecutors accused the NRA of fraudulently using the group's funds for decades and aimed to put it out of business. A bankruptcy judge dismissed the case against the NRA, but not before Abbott enthusiastically welcomed the group to move to Texas.
Agencies contributed to this story.