Somalia's parliament reelects former president Mohamud
Share - WeChat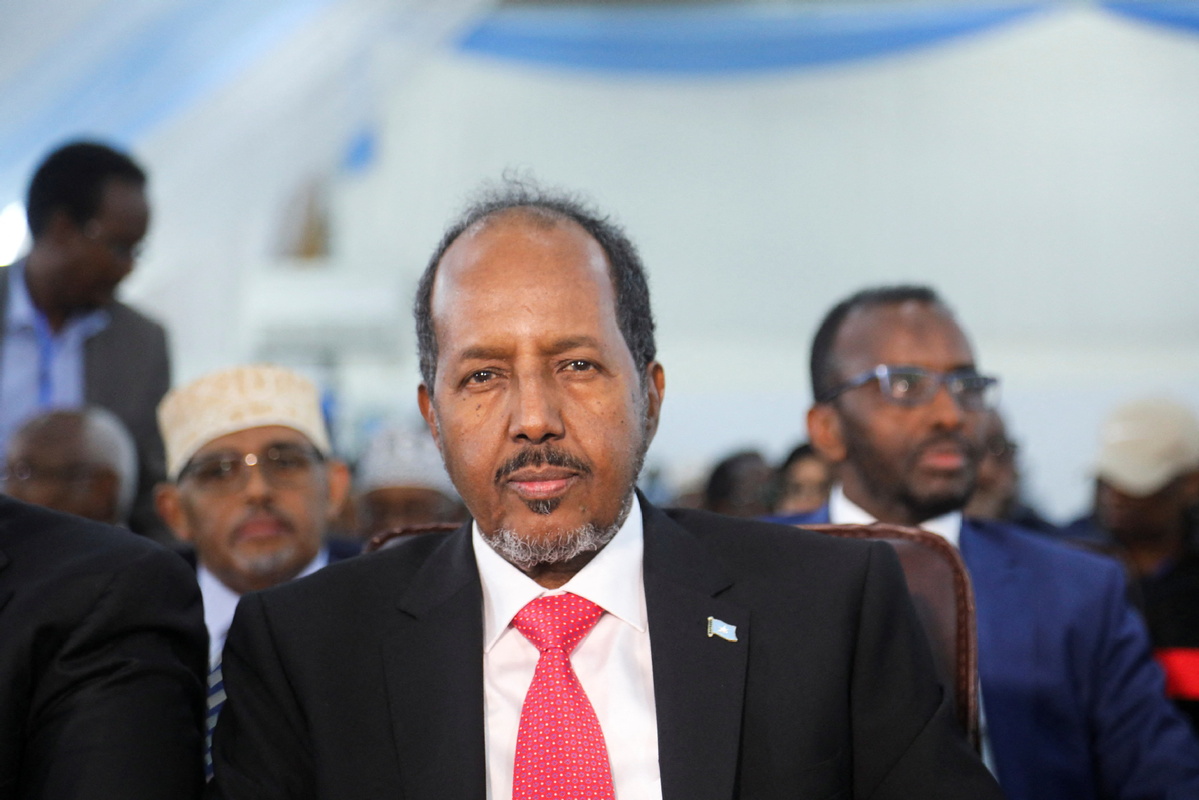 Hassan Sheikh Mohamud, Somalia's former president, was elected back into office on Sunday after an intense contest with the incumbent, President Mohamed Farmajo.
The win was announced after three rounds of voting in which Mohamud, 67, beat his competitor following an election that was delayed by almost 15 months because of infighting and security issues.
In a short acceptance speech from the airport compound in the capital Mogadishu, under the protection of the African Union, Mohamud said the country needs to move ahead, do away with grudges and carry on as one people.
"Victory belongs to the Somali people, and this is the beginning of the era of unity, the democracy of Somalia, and the beginning of the fight against corruption. Let us work together for the benefit of our people and country," said Mohamud, who was the Somali president from 2012 to 2017. He won 214 votes from lawmakers.
Thirty-two of the 36 presidential candidates were edged out in the first round of voting. In the final round, Mohamud required only a simple majority to beat Farmajo. In all, 327 legislators from the eligible 329 cast a vote, said Sheikh Aden Mohamed Nur Madobe, speaker of the Lower House.
Confidence shown
Upon the declaration of Mohamud's win, Farmajo conceded defeat and Mohamud was sworn in by Chief Justice of the Supreme Court Bashe Yusuf Ahmed. Residents in Mogadishu rushed to the streets banging metal cans and singing in celebration when the results of the marathon poll were announced.
The East African regional bloc, the Intergovernmental Authority on Development, or IGAD, said Mohamud's victory was a clear testament to the trust and confidence that the people of Somalia have in his leadership qualities.
"The IGAD executive secretary expresses confidence that President Hassan Sheikh Mohamud will move expeditiously to form an inclusive cabinet, and begin the enormous task of uniting the Somali people," the statement said, adding that other urgent national priorities need to be tackled, including preserving the security gains, sustaining the focus on fighting Al-Shabaab and addressing the dire humanitarian situation.
In addition to the ongoing war with Islamist insurgents, Somalia is experiencing its worst drought in four decades, with soaring food and fuel prices leading to general warnings of dangerous levels of food insecurity.
Mohamud, who will serve for the next four years, will also need to repair the damage caused by months of political chaos and infighting, both at the executive level and between the central government and state authorities.
Xinhua contributed to this story.