Chinese scientists break aerostat altitude record
Share - WeChat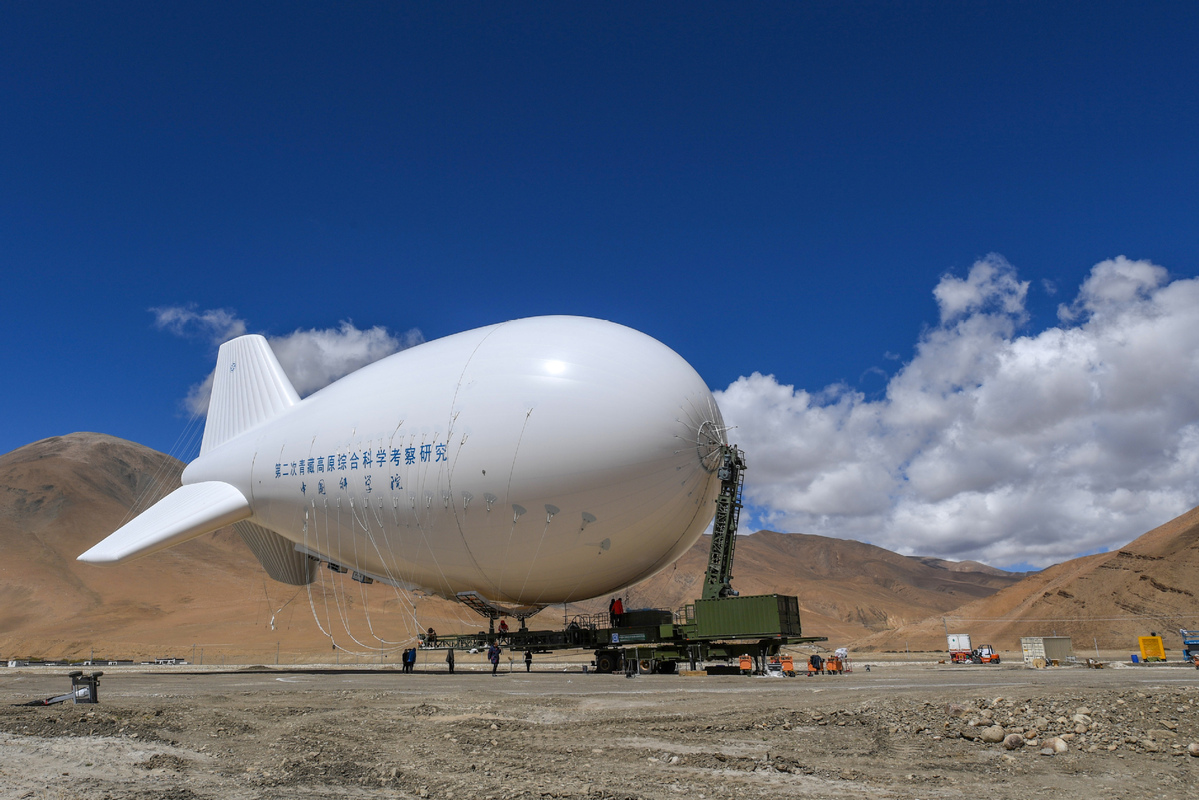 Chinese scientists have launched the latest model of Jimu-1 aerostat, a giant helium-filled tethered airship, on Sunday to collect weather data at a record altitude of 9,032 meters on the Qinghai-Tibet Plateau.
It was the first time an aerostat of its size reached this height, surpassing even the summit of the 8,849 meters tall Mount Qomolangma, known as Mount Everest in the West.
The surface of the airship is made of advanced composite fabric that can withstand temperatures as low as -70 C. It has a volume of 9,060 cubic meters and weights around 2.6 metric ton, according to the Institute of Tibetan Plateau Research of the Chinese Academy of Sciences.