Chinese scientists break aerostat altitude record
Share - WeChat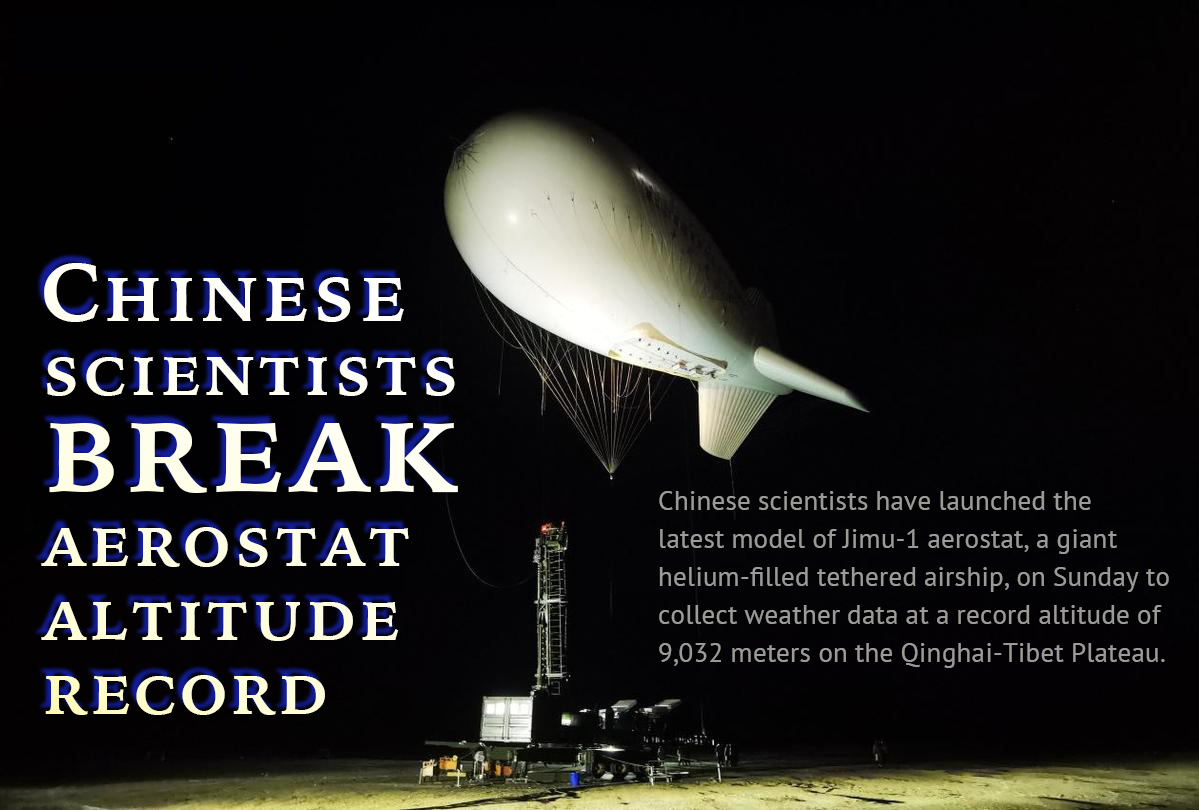 The aircraft can carry numerous scientific instruments that allow scientists to collect atmospheric data and study the moisture transport process, and track changes in black carbon, dust, methane, carbon dioxide and other substances at extreme altitude.
Scientists hope this data could yield important insights on how westerlies, winds from the west toward the east in the middle latitudes, can affect the environment on the Qinghai-Tibet Plateau.
The Jimu-1 Model III is the latest of three airships aimed at collecting key atmospheric data on the plateau to observe the effects of climate change. The first model was launched in 2019 and reached a height of 7,003 meters.