EU steps back over ban on Russian oil shipping
Share - WeChat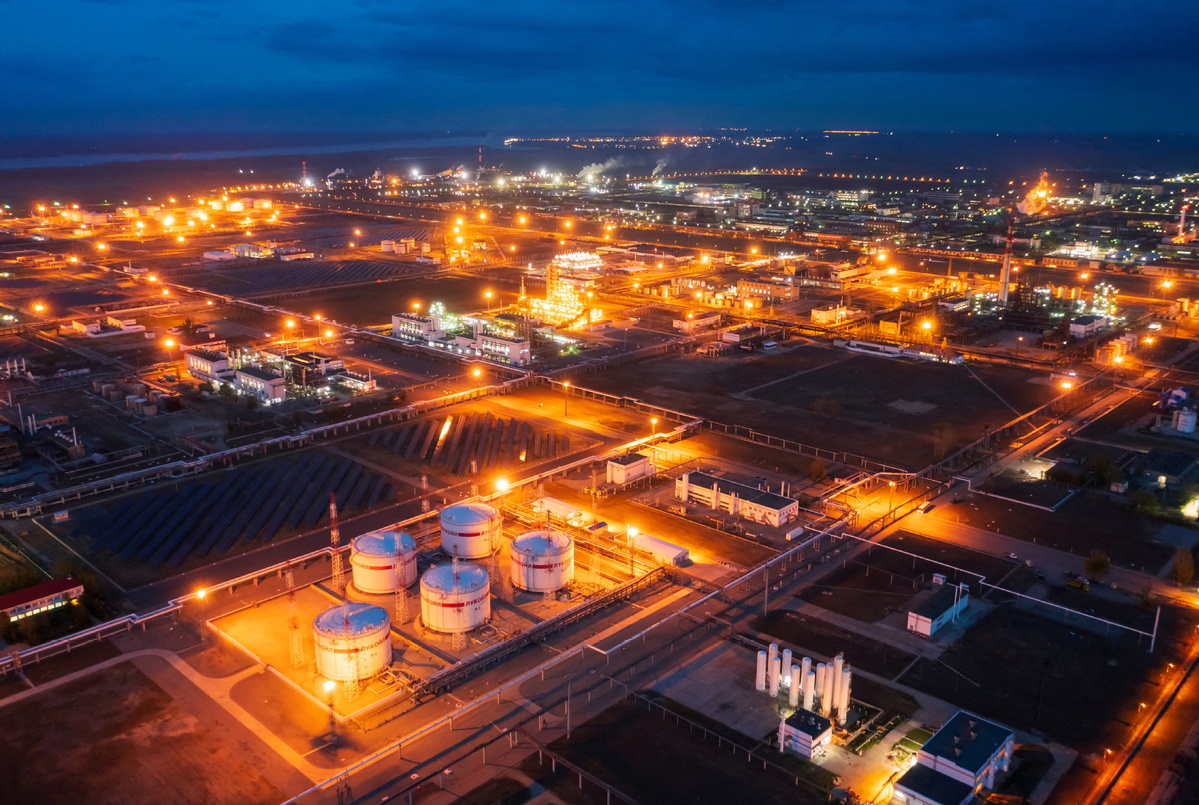 Plans for the European Union's shipping industry to stop carrying Russian crude oil as a sanction for the conflict in Ukraine have been dropped after fears of the issue causing division among the bloc's 27 member states.
The idea was put forward last week but after vocal protests from Greece and Malta, which are both significant players in Europe's shipping industry and so could feel the economic impact more than most, the European Commission has reportedly decided not to follow through with the proposal.
Some states suggested that it would only be effective if there was an agreement among the G7 nations, including the United States and United Kingdom, which could help put pressure on other key maritime hubs, such as Panama and Liberia, but there is no sign of that happening any time soon.
However, there is still expected to be an indirect sanction on the shipping of oil, with the commission suggesting a ban on European companies providing essential services, such as maritime insurance, which would hit Russia's export channels.
Although the EU is trying to present a united front, a variety of national interests and concerns means that there are widely differing opinions and attitudes toward Russia, which make it a major challenge finding common ground.
Elsewhere, commission President Ursula von der Leyen has had talks with Hungary's prime minister, Viktor Orban, about his country's resistance to a proposed European ban on all Russian crude oil and refined oil products.
Previously, Orban had said his country could not accept any proposal that ignores the fact that "Russian or any kind of oil can only come to Hungary by pipeline... this proposal in its current form is like an atomic bomb dropped on the Hungarian economy".
A spokesperson for the commission said the discussions demonstrated "there is a path forward "over the issue.
Slovakia and the Czech Republic have also been skeptical about the plans and want special dispensation to cater for their own domestic circumstances.
Euronews reported that an initial compromise reached last week would allow Hungary and Slovakia two years beyond the proposed end-of-year cut-off point to complete the phasing out of Russian fuel.
Slovakia is 100 percent reliant on oil from Russia and said adapting the country's only oil refinery for different products would take between four and six years of work, at a cost of 250 million euros ($264 million). A ban by the end of the year would cause "a complete recession", a government official said.
The Czech Republic is also seeking extra time while it can be connected to the Transalpine Pipeline, which supplies central European refineries via the Italian port of Trieste.